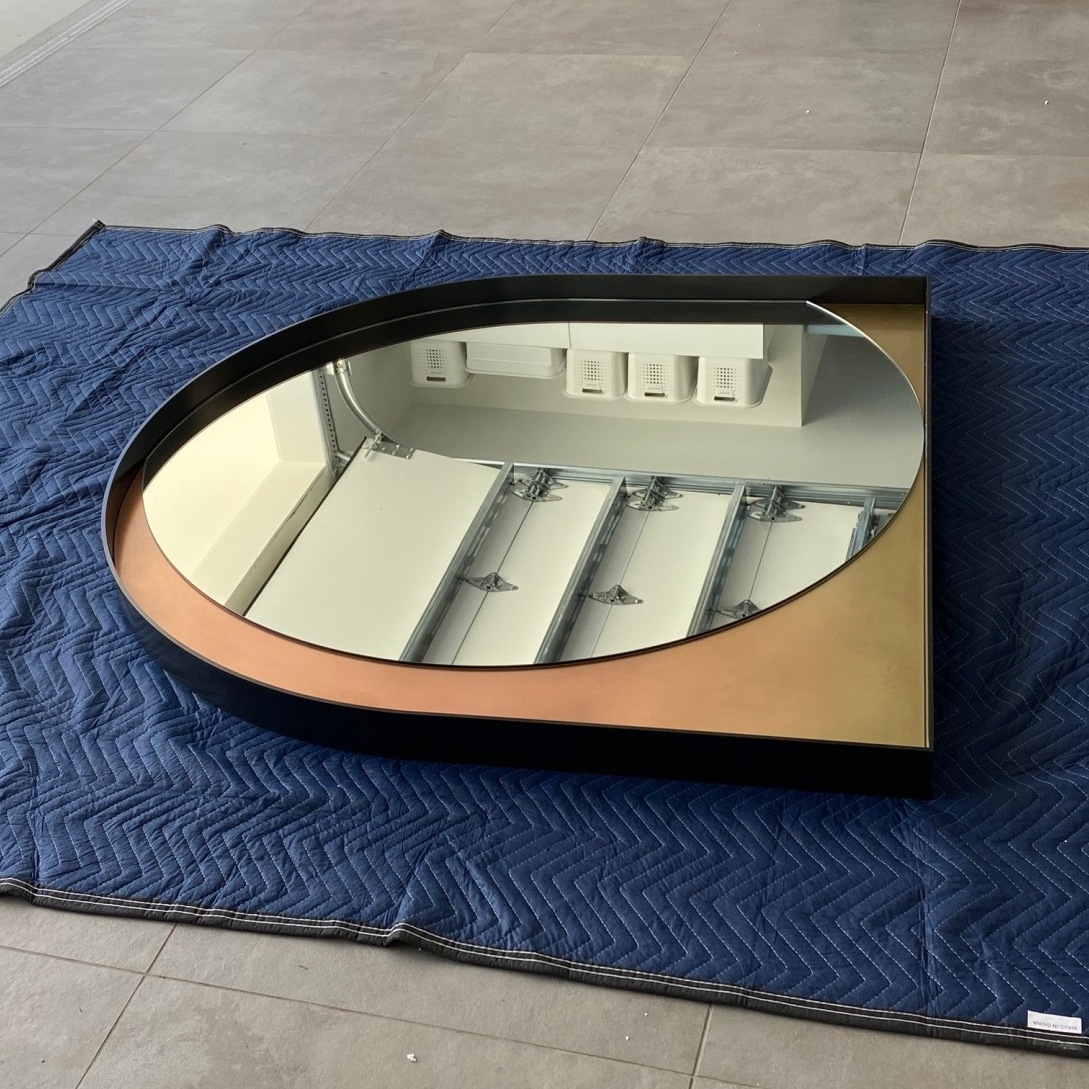 Along with fine paintings and delicate ceramics, large mirrors are some of the most challenging items to ship over a long distance. No one wants their mirror to be smashed to pieces in transit. Hence the question arises, "How to pack a mirror for shipping so that it arrives at the destination in perfect condition?" There are many guides on the Internet about how to do it right, but there is only one proven way to ensure that your mirror will survive the journey – you need to hire experienced shippers specializing in packing and shipping delicate and fragile items.
How to Pack a Mirror for Shipping Coast-to-Coast
At Fine Art Shippers, we have over two decades of experience in shipping mirrors of any size and shape. Our team knows many methods of how to pack a mirror for shipping, but all of them imply several important steps. What are they?
First of all, when shipping a mirror over a long distance, for example coast to coast, it is important to properly wrap it in the moving pad and secure everything with packing tape. You can additionally apply painter's tape across the face of the mirror in an "X" shape before wrapping.
Secondly, cover the face of the mirror with a piece of foam board for better protection in transit. Make sure that its size matches the size of the full-length mirror itself.
Finally, any large mirror should be transported in a wooden crate that is built specifically for it. You may additionally wrap it in plastic film for protection against moisture and dirt.
In the photos, you can see an example of how to pack a mirror for shipping. We shipped this particular piece from Brooklyn to Piedmont, CA, with our art shuttle, and the mirror arrived in perfect condition.
If you are looking for a white glove service to ship your mirror coast-to-coast, Fine Art Shippers is the right company to come for help. Not only will we pack and deliver your mirror safely, but we will also unpack it and dispose of all the packing materials for your convenience.