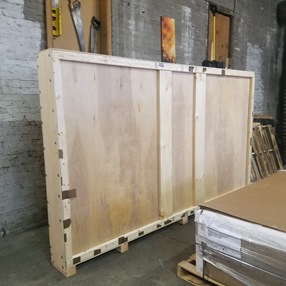 What to do if you need to ship a large mirror? You can certainly hire regular movers for this job, but do you really think they have enough experience to pack and ship a delicate and fragile item like that? Even small mirrors require special handling and care during transportation. As for the large antique mirrors, the only right way to transport them safely is to hire a reliable fine art shipping company that offers a full range of antique moving services. This is where our team of New York antique movers is your best option!
As professional New York antique movers, we provide our clients with all possible art and antique moving services in the Tri-State Area. These include white glove art courier service, same-day delivery, temporary art storage, and certainly proper packing and crating of art and antiques. Our packing and crating services are very important because they are the basis for the successful transportation of fragile and valuable items. In this blog post, we want to show you how our team of New York antique movers packs and crates a large mirror for its further shipping overseas.
In the photos below, you can see professional New York antique movers at work, from picking up a heavy mirror weighing approximately 150 lb from the client's location to crating it in our warehouse in Brooklyn, NYC.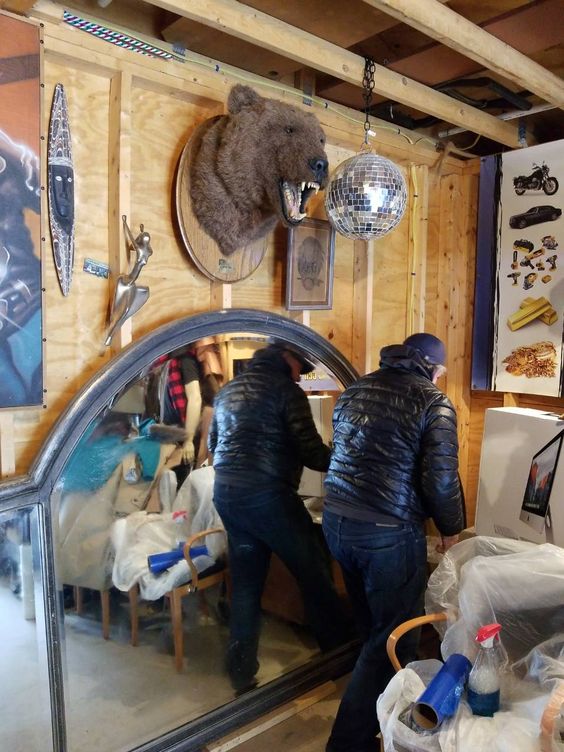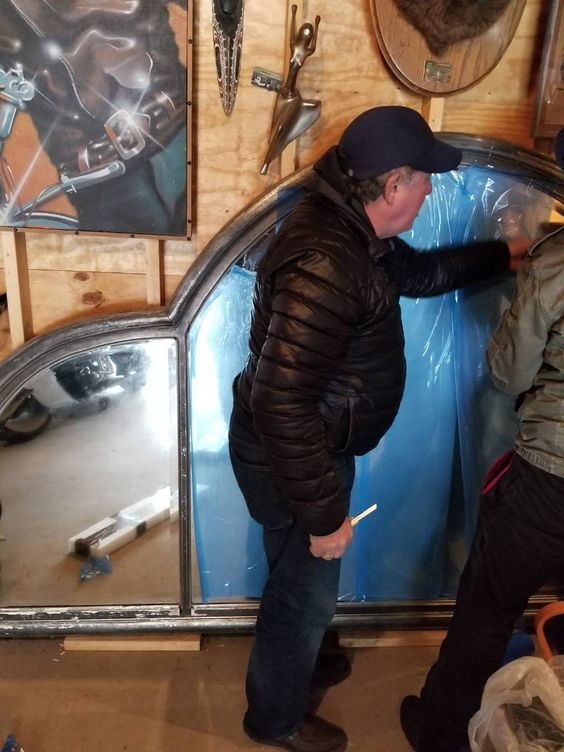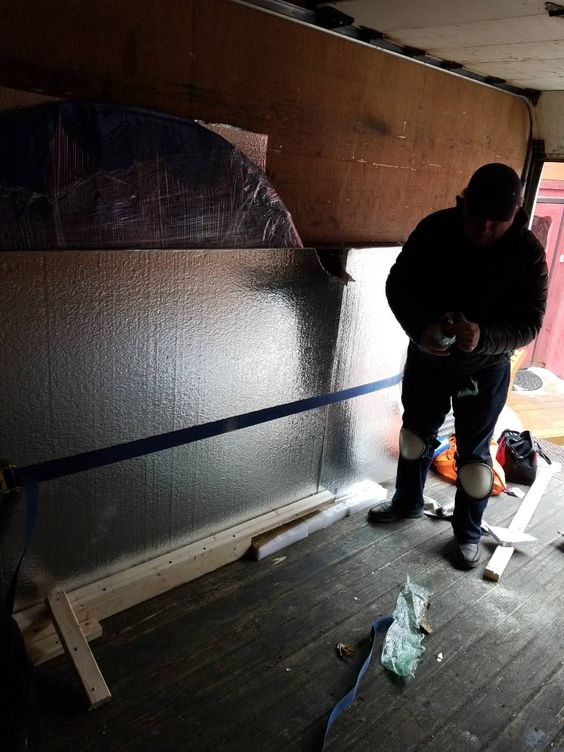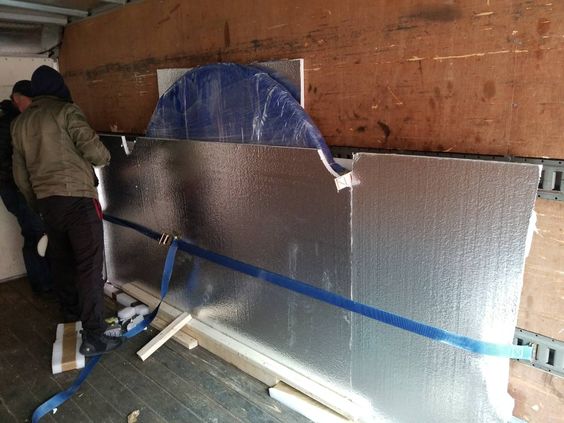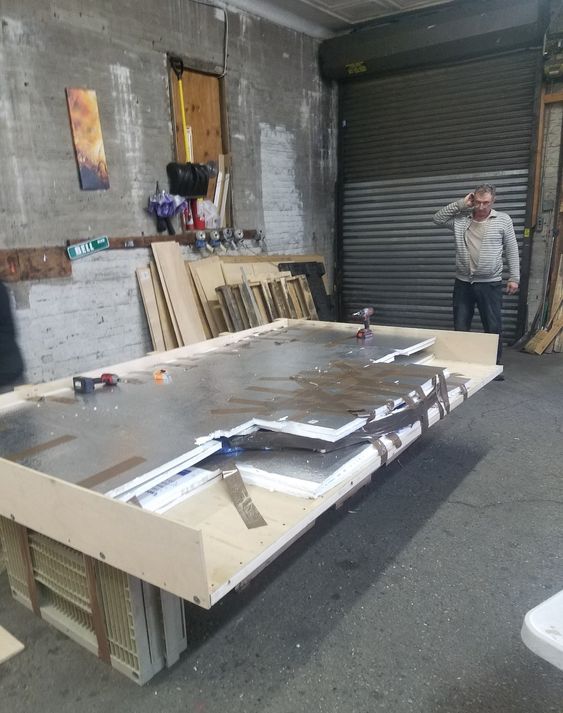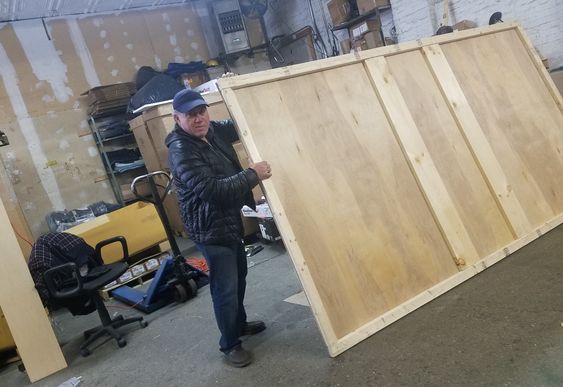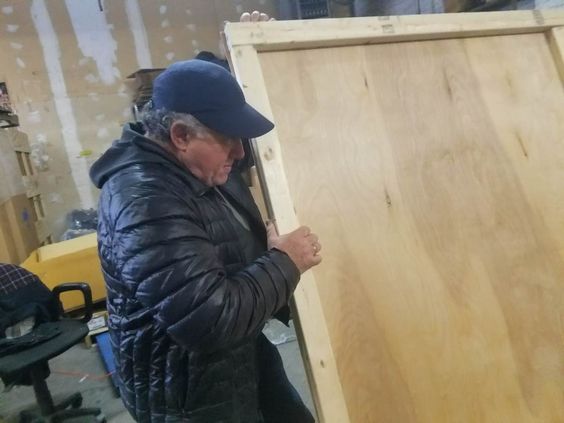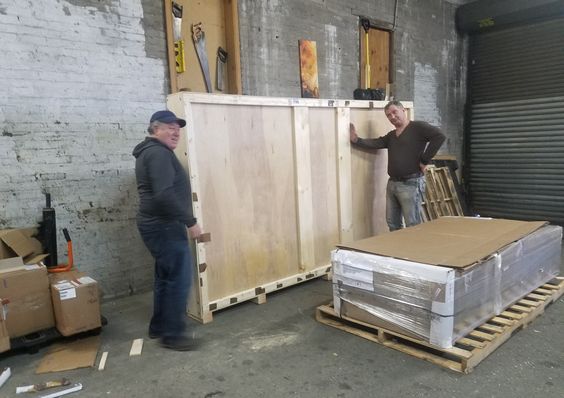 It is needless to say that packing a large antique mirror that is not only valuable but also irreplaceable is a challenging process that demands extra care, precision, and reliable packaging materials. For this reason, our experienced crate makers build wooden crates using extra beams and putting extra reinforcement for the utmost protection of the precious items inside. We also use special padding to make sure that the mirror or any other fragile object can support extra weight during transit.
Overall, our team of New York antique movers is an expert in packing and crating large, complicated, and delicate items, which allows Fine Art Shippers to work with the major auction houses and dealers, shipping art and antiques from them to our clients. Plus, we also provide a full range of other services, including art installation, art shuttles, and art insurance, making our company an all-in-one solution to any art or antique moving need. If you choose our New York antique movers for shipping your large mirror, it will definitely be the right decision!