Diamond painting is an enjoyable craft and a rewarding journey toward your own mosaic masterpiece. After hours, days, or weeks, you'll get to see the entire image in all its color and shimmer. At this point, there's only one thing left to do: frame your work for everyone to see.
If this is your first time finishing a painting, you'll naturally want to hang it in your home as a daily reminder of your accomplishment. But it doesn't stop at that. You can fill an entire wall with additional diamond paintings. Or maybe you plan to give it as a gift for someone special who lives miles away? If you plan to send it, you might worry about losing some diamonds or, worse, for it to be seriously damaged or misplaced.
If you're a newbie at framing diamond paintings or packing and shipping mosaic art, there's no need to worry. Here are some tips to ensure your artwork stays intact in all its splendor, either on your wall or on someone else's.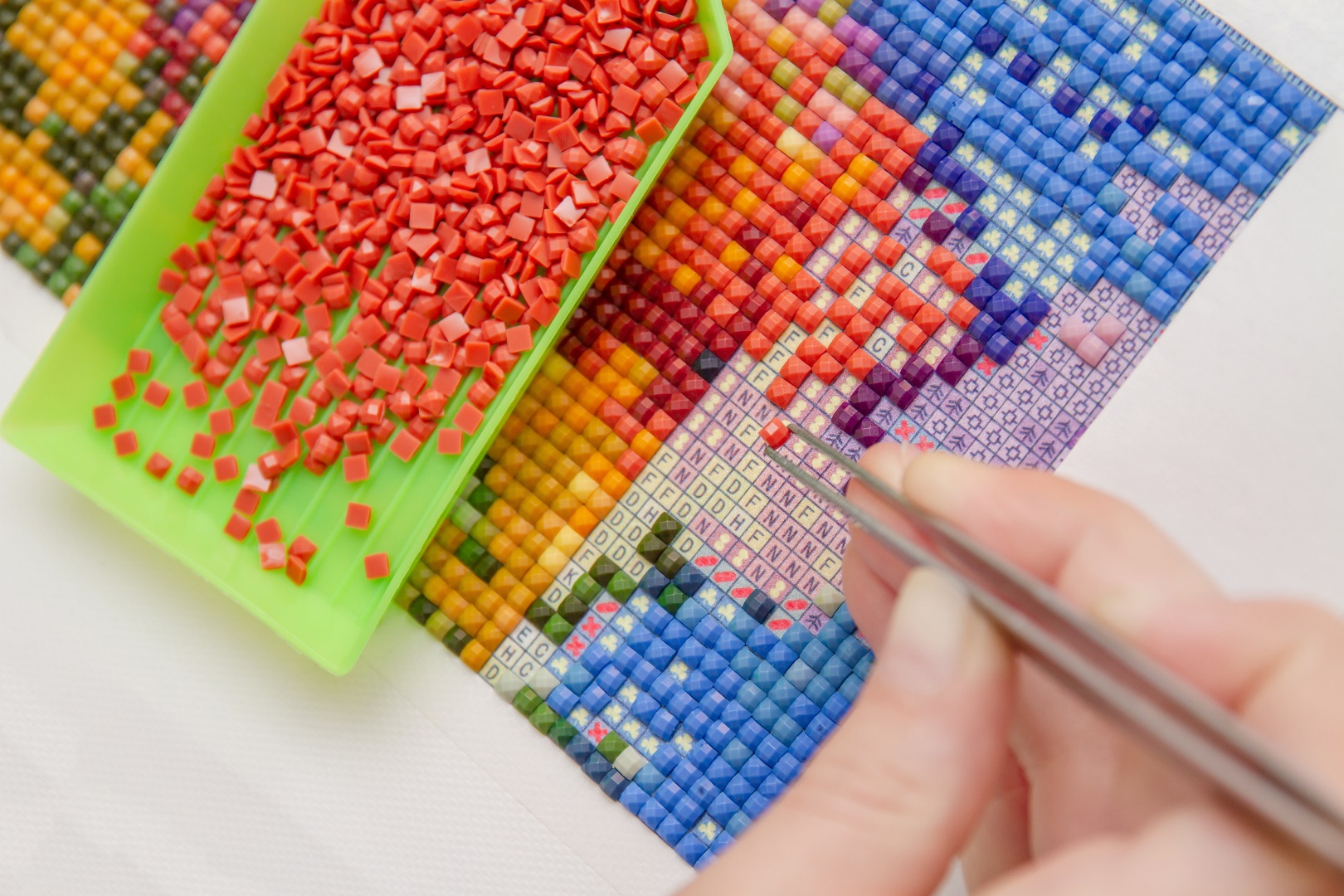 Framing a Diamond Painting
Your artwork is too beautiful to be rolled up in some drawing tube for long. Why not sustain the excitement by framing it immediately? If you're new to framing, you can either DIY or use a professional framing service for your larger sized paintings.
DIY Frame
Since you mastered diamond painting in a short time, you probably have enough energy to go down the DIY route.
If you already purchased a frame along with your diamond painting kit before you started, then pat yourself on the back, as this will save time. In case you didn't, you can still find a suitable frame for your painting.
First off, you'll need to seal your painting with a layer of glue so everything stays in place. Allow it to dry, then measure its dimensions. It would be best to be exact with the painting's size since this will be your basis for the frame, backing, and everything else.
You can shop for a standard-sized frame. Black or white frames are classic, but that doesn't stop you from choosing a color that complements your painting.
Aside from the frame color, you also need to choose the frame size carefully. Pick the one that's slightly larger than your painting to create an instant border.
Place your painting face down on a flat surface and trim about an inch or more so it will fit the frame. You also have the option to include a glass top to keep the painting clean for longer or to skip this step and showcase the painting's shimmer.
If you're having trouble finding a standard frame, you can use stretcher bars instead. All you need is to stretch your painting onto the wooden pieces.
Experts also advise using shadow boxes with the correct depth so the diamonds don't press too hard on the frame.
An art canvas is also another alternative. As a tip, go for canvas with canvas keys. Suppose you're sending the diamond painting elsewhere. In that case, you can inform your recipient to use the canvas keys to adjust the painting if it sags over time or with changes in temperature and humidity.
Framing Pros
If you find your diamond painting far too precious to mess with the framing, then you can look for a local framing shop.  This is a hassle-free route, as they'll take care of mounting your painting using high-quality materials. You'll have to set aside a budget for this, though, as it's more expensive than a standard frame or art canvas.
Whatever option you choose, framing your diamond mosaic allows you and others to enjoy the lustrous masterpiece in your home. It also protects the painting from dirt and other elements. The frame also prepares it for shipping to another state or country.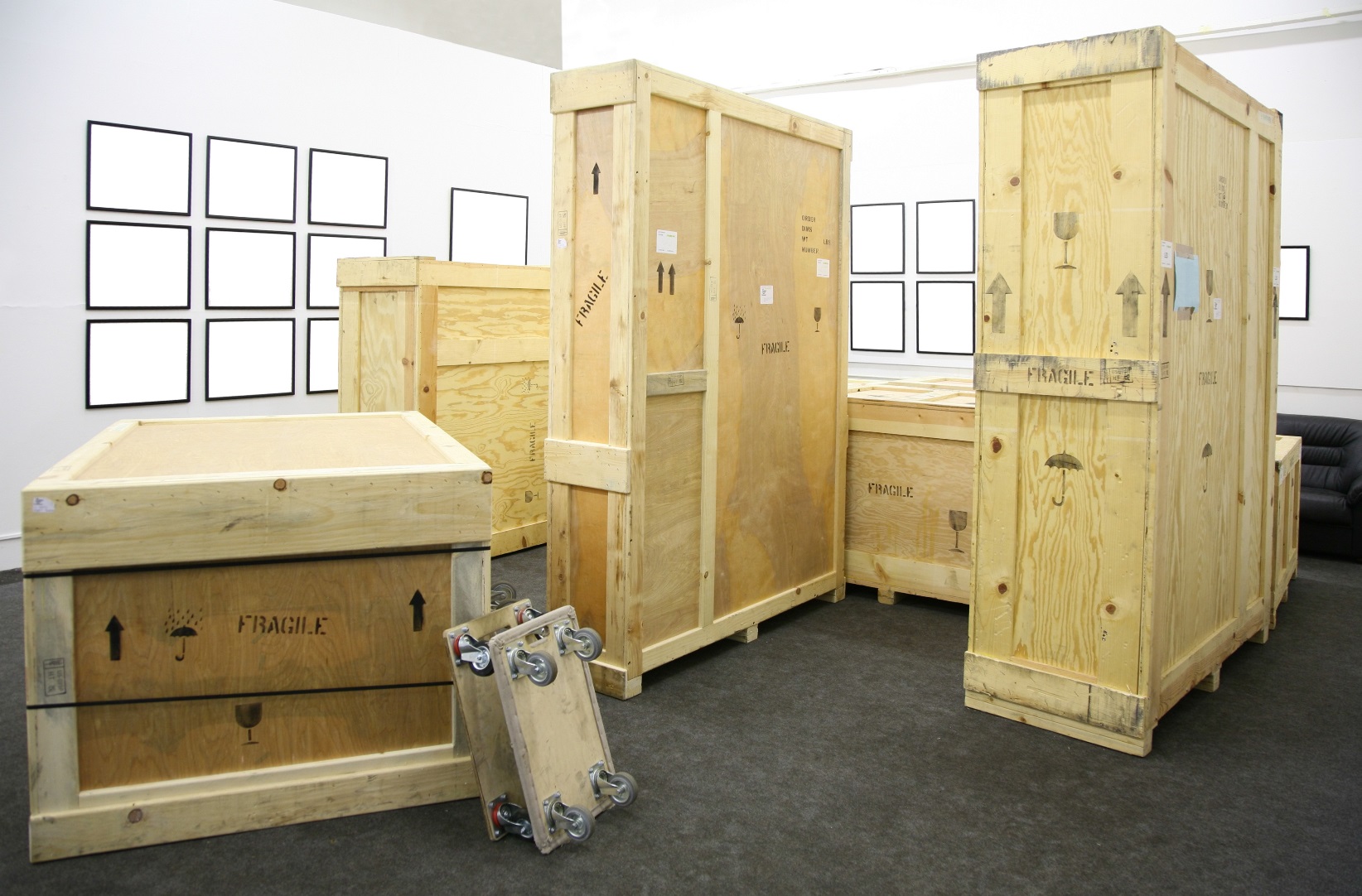 Packing and Shipping Your Diamond Painting
Framing is good if you intend to display it at home. But if you plan on sending it as a gift, you'll need to make sure it arrives as beautiful as when you finished it.
For this, you'll need several materials and steps to prepare it for shipping.
Use tissue or glassine paper to cover the entire frame.
Cover it with a plastic sheet and secure it with tape.
Enclose with two layers of bubble wrap.
Cover with foam that's one inch wider on all sides. Secure with packing tape.
Put in a cardboard box and seal.
Write 'fragile' on one side before shipping out.
If you're shipping multiple diamond paintings to one location, you can wrap them individually, then use wooden boxes for shipping. To ensure they don't shift or get damaged, you can add paper as stuffing. These will secure your paintings in transit and save you shipping fees.
In Summation
Framing your painting allows you to display it in your home proudly. A do-it-yourself approach or a professional framing service can protect it from dirt and ensure its longevity. If you plan to send it through the mail, you can place multiple protective layers and use a secure container for safe transport so it'll arrive at the intended location as your shimmery artwork.