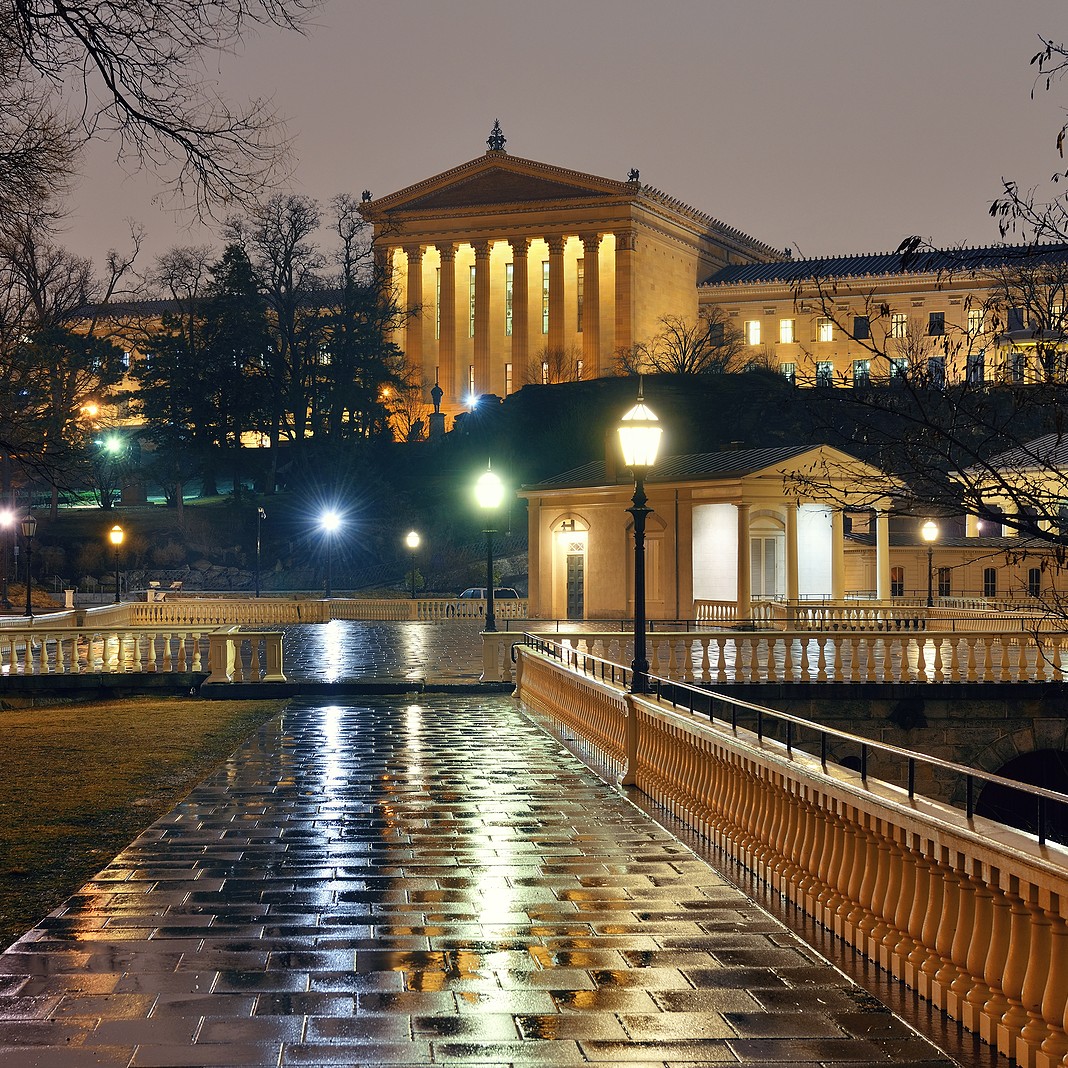 Fine Art Shippers will be participating in the Art-ish event hosted by the Philadelphia Museum of Art on Saturday, March 25th. If you are a young and creative individual who enjoys art, music, and culture, then mark your calendars for this day from 8:00 p.m. to midnight EST. Whether you live in Philly or plan on visiting soon, come join the much-anticipated celebration. 
Get Ready for the Art-ish Mood at PMA
Hosted by the Young Friends program for ages 21 and over, Art-ish is a party you don't want to miss. The event's theme is duality, and guests are encouraged to dress in creative cocktail attire to showcase their interpretation of duality. Expect to dance the night away to live performances by Philly artists such as TreWay and Suzann Christine, with DJ AMH and other local DJs providing the beats for the night.
The Great Stair Hall will be transformed into a party venue where guests can indulge in snacks and specialty cocktails from the open bar. The Young Friends members will receive access to discounted tickets via email, so make sure to join the program to get the best deal.
The Young Friends program is designed to bring together young people who are passionate about art, culture, and community. As a member, you'll have the opportunity to explore the museum and Philadelphia's art scene by participating in special events, meeting artists, curators, and museum staff, and connecting with like-minded peers. Being part of the Young Friends program also comes with perks such as discounts on ticketed events, including Art-ish, and the chance to get involved in planning committees to help organize future events and programs.
Art-ish is not only a night of fun and celebration, but it's also an opportunity to support the art and culture scene in Philly. 
In the meantime, to get into the Art-ish mood, you can explore the exciting PMA stories on the museum's website, revisit past music performances on Spotify, or watch curator and artist talks on the PMA YouTube channel. 
Art, community… and safe shipping
We at Fine Art Shippers understand the importance of art and culture in our community. Our company has been collaborating with museums around the country for many years.
And we are proud and pleased to participate in the membership program of the Philadelphia Museum of Art. Art-ish is an excellent opportunity for us to connect with fellow art enthusiasts and support the art scene in Philly. We'd love to meet you and chat about all things art. Hope to see you there!
If you happen to need professional art transportation services for museums, galleries, or private collections, our team is happy to serve. We specialize in handling, packing, and shipping fine art, and we have the expertise and experience to ensure your precious artworks arrive safely and on time.