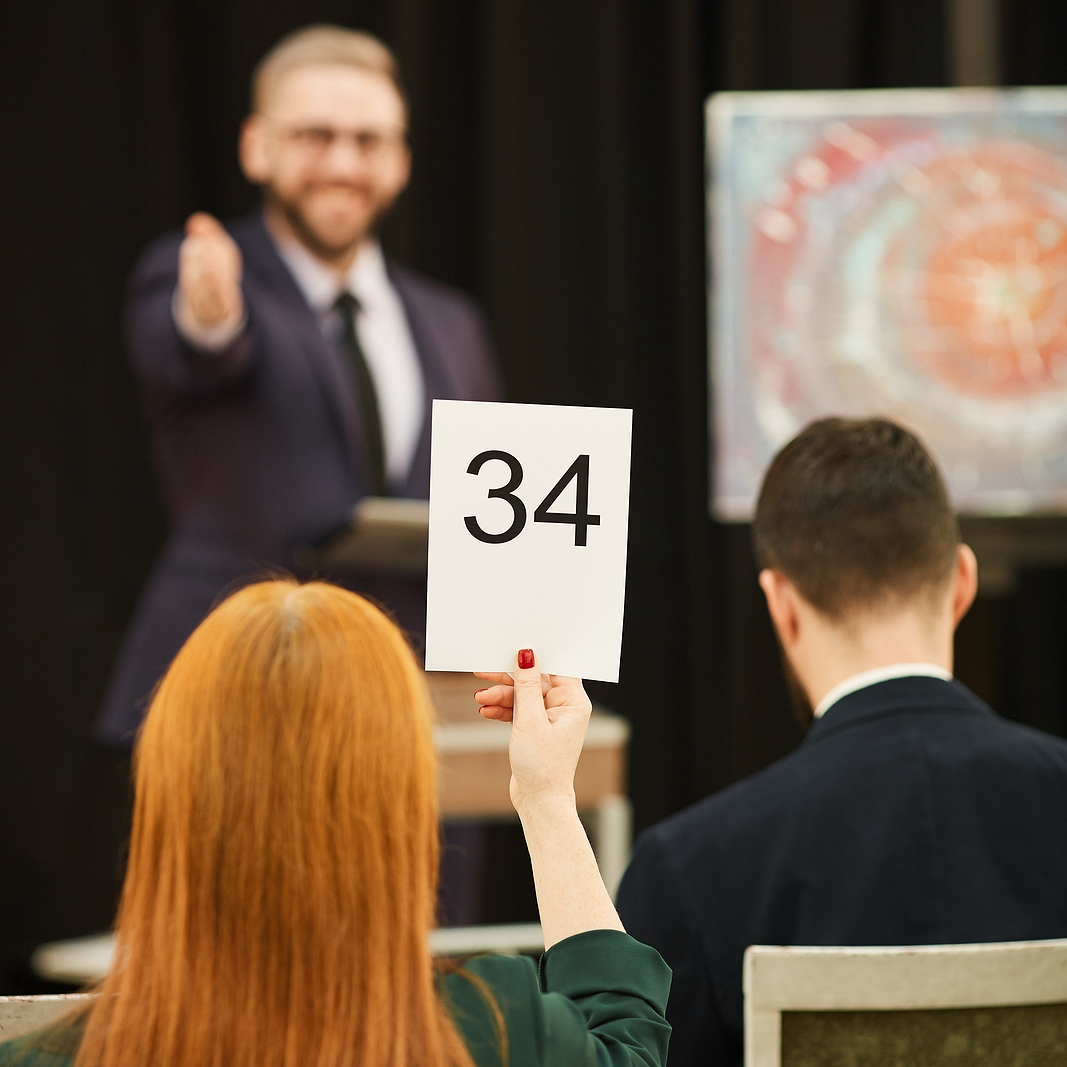 Fine Art Shippers has been in the art logistics industry for over 25 years. During our existence, we have become one of the most in-demand art shipping companies in the United States. We provide national and international fine art transportation services for countless museums, galleries, and private clients, and have extensive experience in shipping works of art and antiques to and from auctions and art fairs. Read on if you want to know more about our services.
Fine Art Transportation Services from/to Auctions and Art Fairs
Auctions and art fairs are an important part of our life as an art logistics company. Such events are always a great opportunity for artists, dealers, and collectors to make connections and find unique pieces. We also have an important role in this process, helping people receive what they come for, and we take that role very seriously.
Fine Art Shippers provides fine art transportation services to auction houses and their clients. Today, most respectable auctions have online bidding options, which means that there is a need for a shipper that will get the desired objects to their new owners. We offer a large selection of transportation options, including air and sea freight shipping and art courier delivery for our US clients. Our company also has consolidated art shuttles that deliver artworks all across the country at a reasonable price.
But our job is not only to collect and deliver valuables to their destination. Our company is also often responsible for the installation and de-installation of objects at the site of the event. This is a particularly useful service to clients who are shipping large works of art, delicate antiques, heavy sculptures, and entire art installations.
Of course, transportation of antique pieces and works of art would not be possible without packing. Fine Art Shippers is proud to work with a highly skilled team of professional art handlers who use the best quality materials to pack fragile items according to industry standards.
We invite you to contact us in any way you prefer if you are interested in our fine art transportation services. Send your questions to info@fineartshippers.com or give us a call by dialing (917) 658-5075.