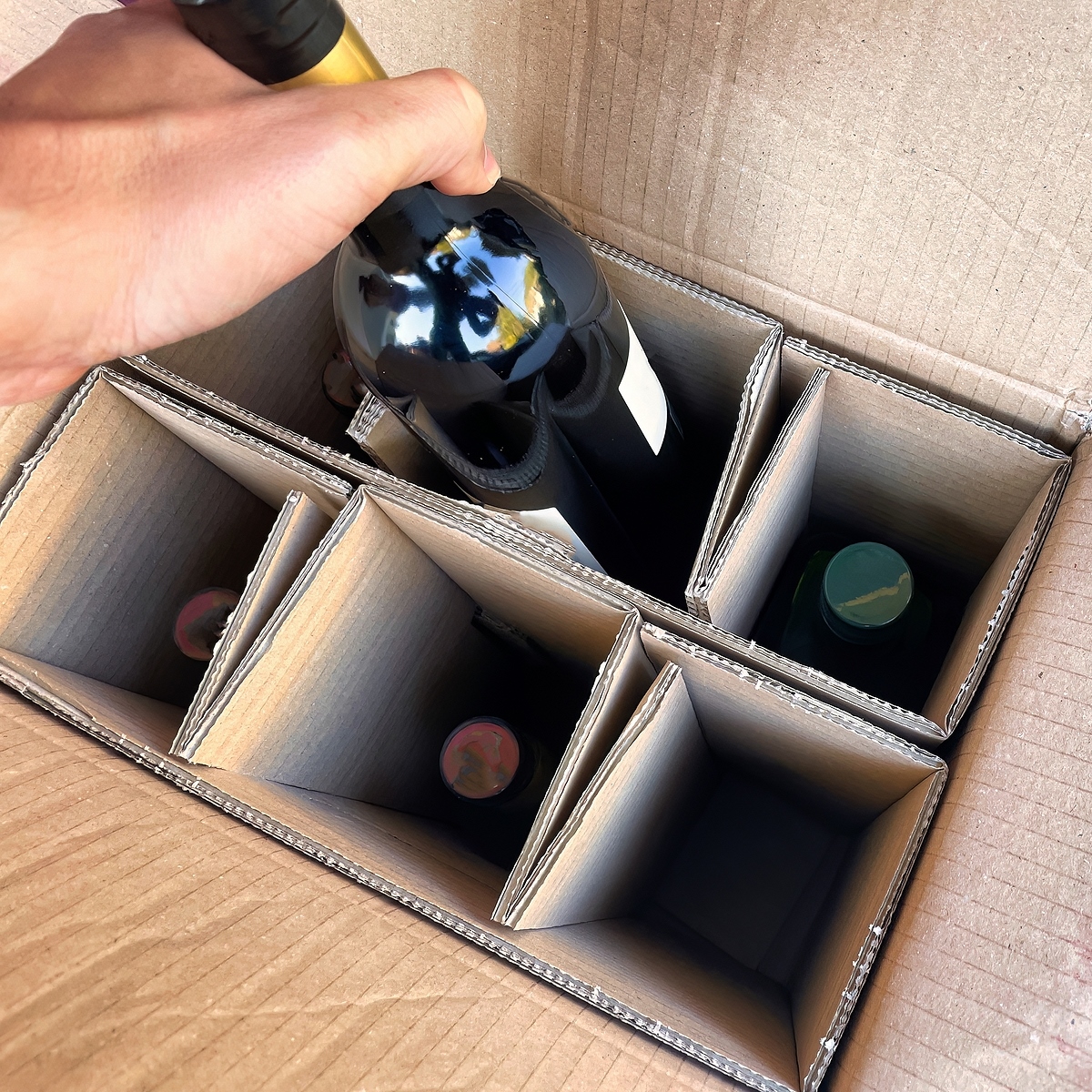 Fine Art Shippers has something new in store for wine collectors. We are pleased to announce that from now on, Fine Art Shippers will be providing collectible wine delivery services across the US. As a professional art logistics company, we are fully aware of the artistry that goes into producing high-quality wines, so you can rest assured that your valuable collection will be in safe hands with our team of expert art handlers.
Collectible Wine Delivery, a New Service Offered by Fine Art Shippers
Transportation of a fragile glass bottle cannot be done by just anyone. There are many reasons why you might want to opt for professional collectible wine delivery services. Indeed, shipping fine wines is not the same as shipping most other items. One needs to be mindful not only of the outside of the bottles but of their contents as well. For example, abrupt temperature changes can spoil the wine and make it lose its flavor. To avoid this, Fine Art Shippers offers wine delivery by climate-controlled trucks that are designed to retain the perfect temperature during the entire process of transportation and protect the delicate cargo from any damage caused by humidity or exposure to bright light.
Another obvious concern that might arise when talking about collectible wine delivery is the dangers of long-distance transportation of glass-based items. Exposure to vibrations from the moving van can be lethal for fragile vintage bottles. For this reason, Fine Art Shippers takes great care when packing the wine bottles and preparing them for shipping. Our expert art packers regularly handle breakables and have extended experience in packing and shipping delicate items.
Fine Art Shippers is happy to provide a personalized collectible wine delivery service, and we always make our best to meet the requirements and needs of our clients. Our art shuttles can collect your wine from anywhere in the US, from New York to Seattle to Los Angeles, and deliver it straight to the place of its destination safely and securely.
Collecting wine is a great way to experience new things while being engaged in a rich, decades-long culture. We believe that nothing should stand between you and your appreciation for the refined flavors of luxury wines. No distance is an obstacle for us and our dedication to what we do. If you are still not completely sure, be sure to contact our team for more information.