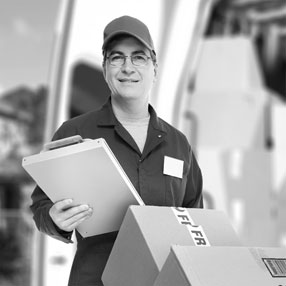 Courier services, including artwork transportation and handling, are among the most important services offered by Fine Art Shippers. Every client wants to ensure the maximum safety of their precious works of art and to receive financial guarantees and compensation in case of damage. But the problem is that ordinary courier services or carriers refuse to transport such items or, what is significantly worse, take them for transportation as a regular cargo. Fine Art Shippers provides New York courier service and international art shipping service professionally. Moreover, we offer a full range of logistics services related to the art transportation (packaging, customs clearance, insurance, etc.). In addition, all packaging materials and supplies that we use meet the requirements of insurance companies. All this provides maximum security for the fine art works and prevents disputable situations related to the insurance compensation. So what do we offer?
Hand-Carry Art Courier. This type of courier services is probably the best solution for the most demanding clients. Our experienced hand-carry art couriers are trusted to deliver high-value, unique, fragile, sensitive, precious, and time critical items. We work with museums and galleries, art dealers and private collectors, well-known auction houses, as well as with large companies and government. For today, it is the most popular New York courier service that eliminates damage, misunderstandings, and theft.
On Board Courier (OBC). This service is a great solution for those clients who require faster courier service than express shipping. Our team manages all the possible details, from customs regulations and entry requirements to bookings flight anywhere in the world. We're available to provide any assistance you may require with the maximum level of security for your urgent fine art shipments.
Secured Ground Transport. For the most precious packages and cargo, we use secured vehicles with tracking, surveillance, and alarm monitoring. You can be sure that your artworks will be safely delivered directly to the place of destination in any corner of our country.
Secure Storage. In addition to courier services, Fine Art Shippers also offers secured storage for high-value and sensitive items and cargo. We provide space for both short- and long-term placements.
That's not all! We can solve any problem related to New York courier service and international transportation of art. Working with Fine Art Shippers, you get complete information about the shipping process, artwork handling conditions, and maximum guarantees. You can be sure, we will do everything in time and within your budget!