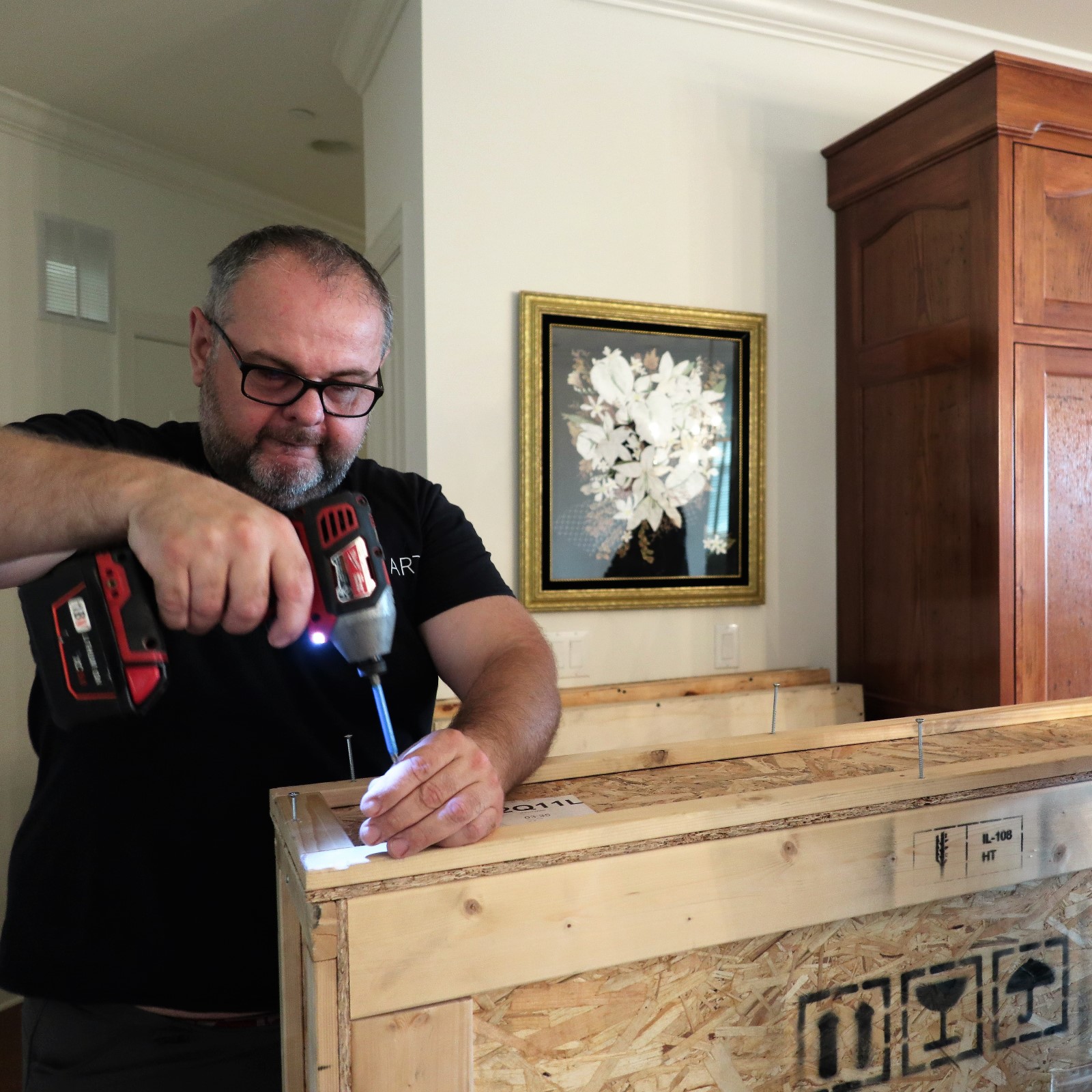 Fine art services and transport are regularly used by many people and organizations connected with fine art trading and exhibitions. It may be a museum sending its collection to an exhibition or an art gallery organizing a fair in another city. In any of these cases, careful handling and transportation are key to all art objects' safety.
Thus, when hiring a fine art shipping company, you need to understand the service spectrum you may count on. Here is a breakdown of services you may use when moving art objects.
What Do Fine Art Services and Transport Usually Entail?
When ordering fine art services and transport from Fine Art Shippers, you can get full-service coverage from start to finish.
Our experts can come to your place and organize fine art packaging in compliance with top industry standards right in your apartment. This way, you don't risk damaging your art when transporting it to another location.
We do the packing and unpacking work on our own, bearing full responsibility for the object's intactness and delivery in its original state to the destination place.
Our expert art handlers can build custom wooden crates for large or fragile objects; we also do customized crating for international shipments and determine the type of needed crate depending on your individual art object's parameters.
We use white glove moving practices to secure your art objects' surfaces and guarantee full protection from damage at any stage of handling.
Clients may also enjoy professional art installation and deinstallation services from our experts, freeing themselves from the need to handle art positioning on their own.
You can use our art courier delivery services to do swift, personalized shipping with a record turnaround.
When talking about fine art services and transport, what do we mean by "transport"? Fine Art Shippers has specially equipped art shuttles that travel across the USA and guarantee safe delivery of your fine art objects. Our shuttles have advanced climate control systems and are completely safe for art objects, ensuring that you get an affordable and safe domestic delivery service.
Where to Find Reliable Art Handlers?
Fine Art Shippers will be happy to help you with all types of fine art objects you need to move to any distance. We organize domestic shipments by our art shuttles and can organize your fine art preparation and safe dispatch for international shipping. Contact us by phone or email to find out all the details.