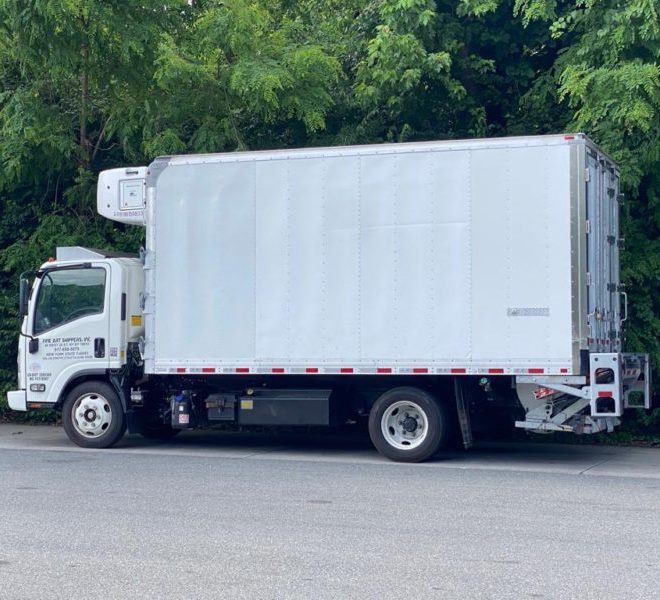 Moving works of art from one place to another is always a risk. That's why we've gone the extra mile to ensure the entire safety of our fine art transportation services. We use Isuzu trucks specifically meant for fine art shipping, and their unique features help us assume full responsibility for your valuable assets' integrity.
Fine Art Transportation Services: Our Guarantees
If you choose fine art transportation services by Fine Art Shippers, you can be 100% confident in the safety and professional handling of your belongings at all stages of the shipment. We ensure all that by using specially equipped and safe trucks – our art shuttles – for domestic art transportation. The shuttle's parameters include:
Climate control. We have equipped the trucks with a combination of dual compressor AC and climate control isolation box, which work in tandem to keep the climate and temperature stable inside the shuttle throughout the entire ride. This system ensures all fine art objects remain dry and intact, whatever the travel distance they need to cover.
Air compression. Our shuttles come with advanced air ride compression equipment that minimizes the risks of damage, even on bumpy roads. This feature is exceptionally significant for fragile art transportation, such as porcelain or marble objects.
Top-tier lift gate. We've chosen the Dhollandia lift gate for our shuttles because of its outstanding technical characteristics. It can help us lift any art object up to 3,000 lbs, which is a rare feature in the liftgate market.
Real-time shuttle tracking. The driver cabins of our trucks are equipped with cameras facing the road during transportation. They ensure real-time monitoring of the transportation process and let the office staff react to any emergency. Clients aren't held in the dark about the current location of their belongings; they can get real-time information about their location and shipping progress from our team.
Entrust Your Art to Professionals
As a provider of fine art transportation services with almost three decades of experience, Fine Art Shippers is taking care of every safety aspect. Our company's staff always make sure of:
ultimate safety of fine art firmly fixed inside the shuttles;
art handler and driver qualifications in line with industry standards;
regular shuttle maintenance and inspection before departure.
With all these measures in place, you may rest assured that your fine art is in safe hands. Contact us today at info@fineartshippers.com and give your valuable belongings the treatment they deserve during relocation.