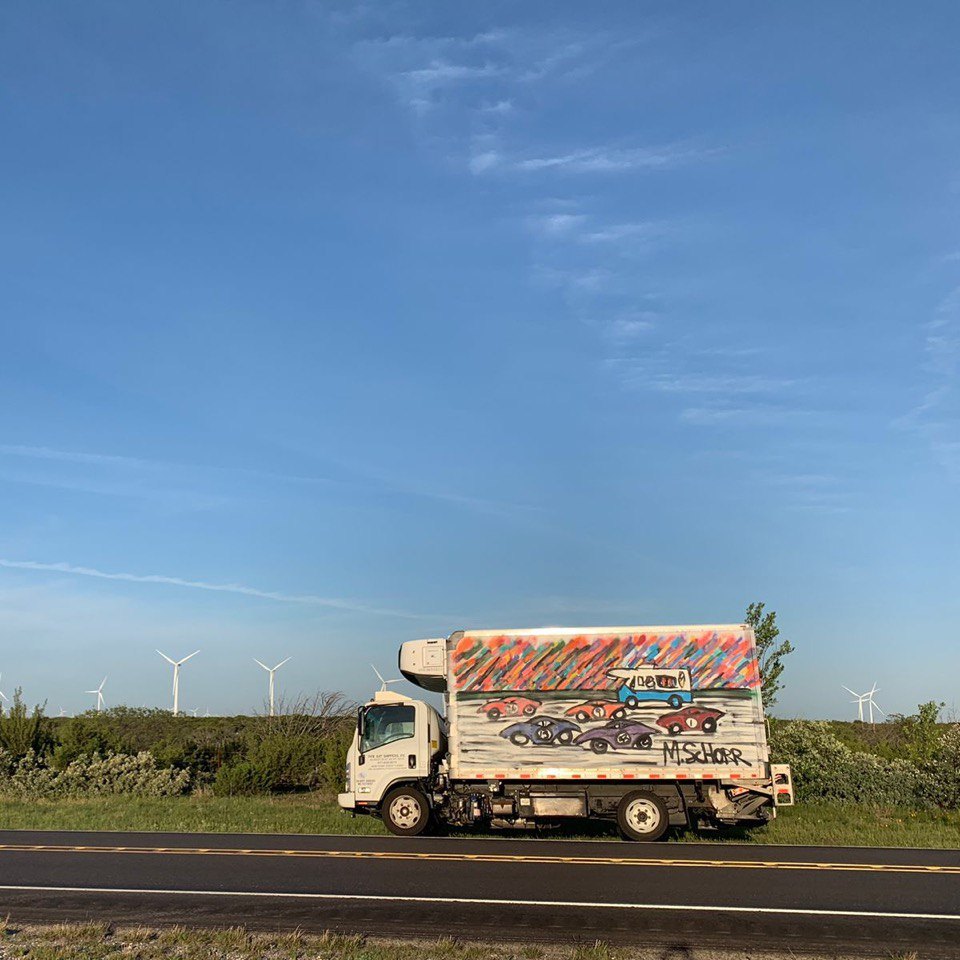 July brings another amazing celebration of creativity. Hamptons Fine Art Fair, named after a New York region with a large population of artists, will hold its new edition from July 13 to July 16, 2023. The annual event will feature 120 American and international galleries. This year's high-scale show will have something for everyone, from works by blue-chip artists like Picasso and Pollock to contemporary artists who are changing the art world today. Fine Art Shippers will be providing artwork delivery services from and to the site of the fair.
Expert Artwork Delivery Service to/from Hamptons Fine Art Fair
The 2023 edition of Hamptons Fine Art Fair will present a carefully curated selection of modern and contemporary paintings, sculptures, photographs, and mixed-media pieces with a total estimated value of $150+ million. Guests who are going to attend the opening night event on July 13 will be met with an exclusive exhibit of high-value art, including the biggest display of works by Pablo Picasso, commemorating the 50th anniversary of the master's death.
The highlights of the upcoming event include displays of Saturday Evening Post covers created by Rockwell, Christian Leyendecker, John Ford Clymer, Maxwell Parrish, and other significant figures in the history of 20th-century American illustration. Lovers of abstract art will find curated exhibits of works by Robert Motherwell and Werner Drewes — artists whose influence on the course of art in the US cannot be overstated. Moreover, one of the themed booths will showcase pieces by six female artists who pioneered the Abstract Expressionist movement but did not receive the recognition they deserved at the time — Elaine de Kooning, Helen Frankenthaler, Hedde Sterne, Audrey Flack, Lynne Drexler, and Dusti Bonge.
As Pride Month unfolds, Hamptons Fine Art Fair will also host an event dedicated to the LGBTQ+ community on July 14. A silent auction will be held to raise funds for the Edie Windsor and Thea Spyer Foundation.
Fine Art Shippers, an NYC-based art logistics company, will be providing artwork delivery services to anyone who needs help with packing and transporting artworks to or from Hamptons Fine Art Fair. Whether it is an expensive Picasso or a delicate sculpture, we will treat your prized possessions with utmost care and attention.
Hamptons Fine Art Fair will take place at 605 County Rd 39, Southampton, NY. To schedule artwork delivery with Fine Art Shippers, contact us as soon as possible, using any preferred method of communication. We look forward to seeing you at the show!