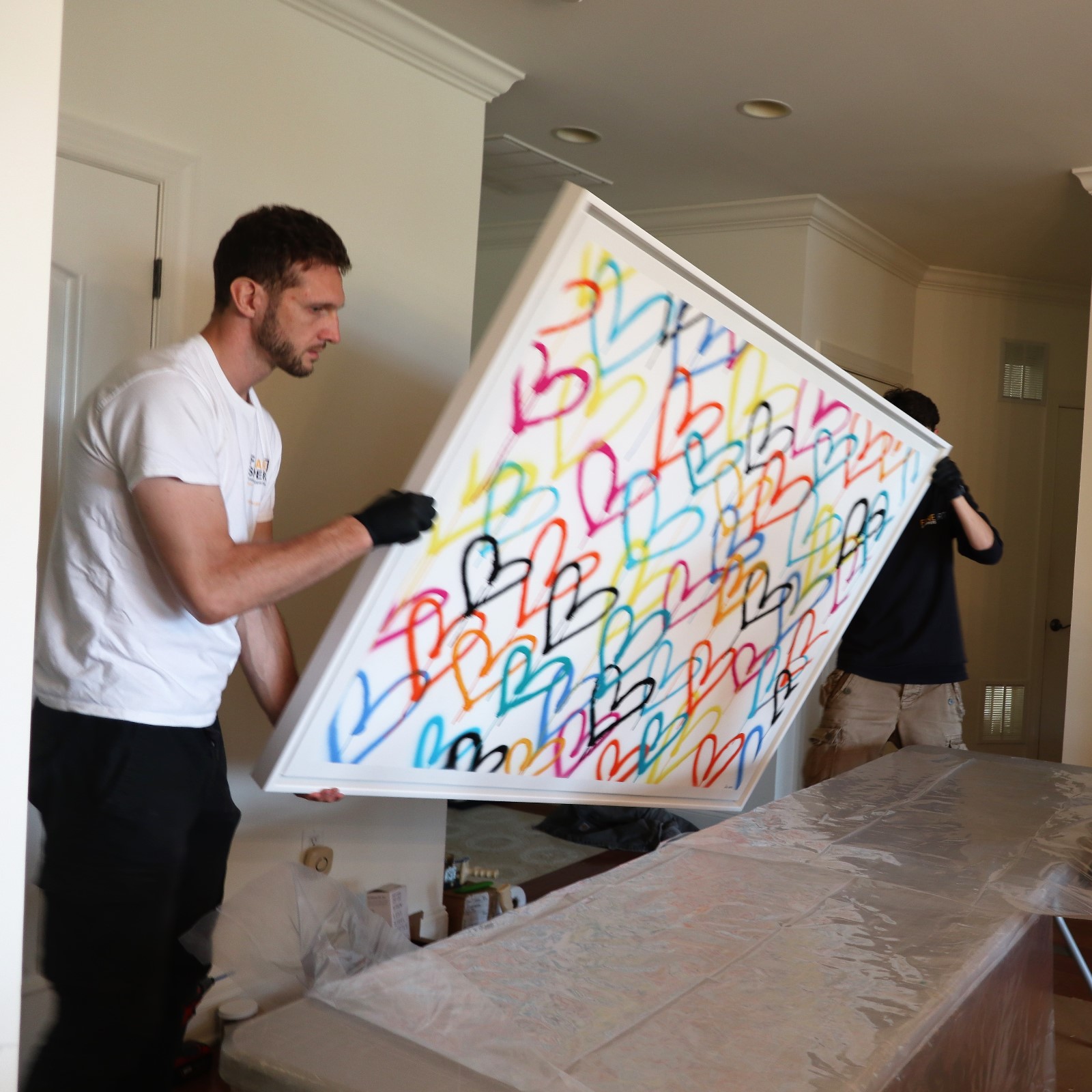 Every profession and occupation has its own do's and don'ts. For an art handler, the delivery of paintings is no exception. Surely, every specialist in the field could make their own list of lifehacks and techniques that make their work invaluable. 
Things to Avoid During the Delivery of Paintings 
However, all experts share a list of things that are absolutely forbidden during the delivery of paintings. Here are some of the most basic mistakes to avoid. 
1. Touching the canvas without gloves 
It is no coincidence that one of the most popular services offered by fine art shipping companies is called white glove moving. It's not about literally doing everything from crating to disposing of packing materials with white gloves. Rather, the term describes the very principle of handling a painting (and other objects of art or antiques): carefully, attentively, and with consideration for all circumstances. The canvas itself, however, should not be touched without gloves. There is a risk of damage to the painting surface, not only in the case of old artworks but also in the case of contemporary ones. 
2. Putting framed paintings together chaotically 
Someone might think that if the painting is already in the frame and under the glass, then it is almost safe. But it's quite contrary. For example, if the protective glass is suddenly broken, its fragments will damage the painting. That is why it is always necessary to pay attention to the order in which framed paintings are placed during transportation. There is a golden rule: put them face to face, back to back. 
3. Temperature fluctuations 
Temperature fluctuations are harmful to our skin, not to mention old paintings. These fluctuations cause the surface of the canvas to move and the paint to gradually crack and crumble. To avoid this, all vehicles used to transport fine art must be equipped with temperature control. Climate control would be an even better option, especially for long-distance transportation. 
If there is a perfect formula for the delivery of paintings, we at Fine Art Shippers know it. With years of experience in transporting paintings, from Old Masters to contemporary abstract art, we can call ourselves experts in such things. That's why we would be glad to assist you with art shipping tasks of any complexity.