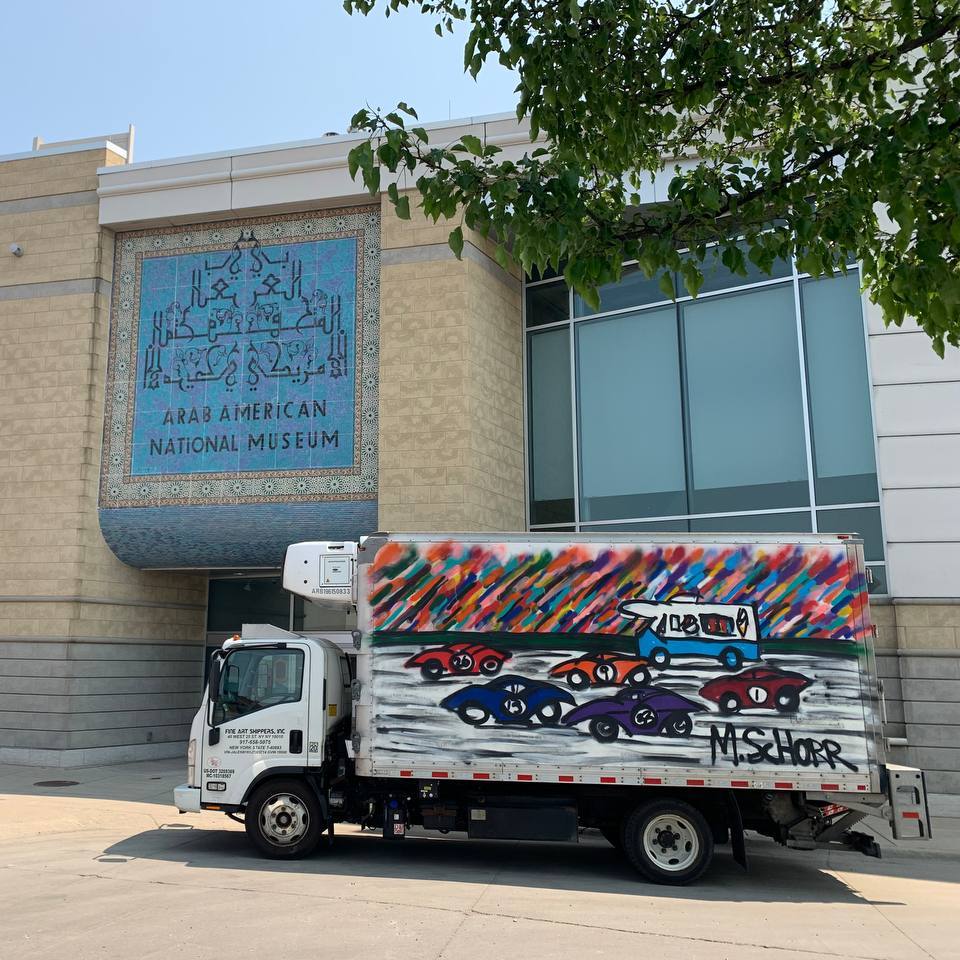 In May 2023, one of the Fine Art Shippers' art shuttles transported artworks to the Arab American National Museum (AANM) in Dearborn, MI. It was an absolute honor to deliver fine art paintings to this respectable institution, which has been playing a pivotal role in the preservation of Arab American heritage for almost two decades. AANM is an educational and communal center where those who want to learn about Arab American culture can meet like-minded people. Today, we want to tell you more about this amazing Museum and the work it does for the local community.
Delivering Fine Art Paintings to the Arab American National Museum
AANM is a place where people of different backgrounds and experiences can come together to connect with each other. The only US museum dedicated to recording and preserving Arab American history and culture, this institution covers the history of Arab immigration to the United States, starting from the late 19th century and ending with the modern days.
The Arab American National Museum provides countless educational and recreational options to the members of the community. It organizes events for children and students, exhibits work by local artists, and regularly holds master classes, talks, performances, and more. One of the most outstanding things about the Arab American National Museum is its diverse collection of fine art objects and various artifacts, all of which are meant to provide a full perspective on the lives of Arab Americans and their experiences.
AANM makes a significant contribution to the development of the art scene in Michigan by supporting established and emerging artists through the Arab American National Museum's Artists + Residents program. One of the former participants, Almigdad Aldikhaiiry, is currently exhibiting his fine art paintings at AANM.
Fine Art Shippers shipped fine art paintings to this outstanding museum by our specialized art truck painted by the famous artist Mitchell Schorr. Our art shuttle often travels to major cities in Michigan to collect and deliver valuables for our clients. We provide a full range of art logistics services, including packing, transportation, and installation. Contact our Operations Office to enquire about our art shuttle schedules or the services we offer. Art shipping does not have to be stressful or complicated, and our team is always ready to prove it to you.