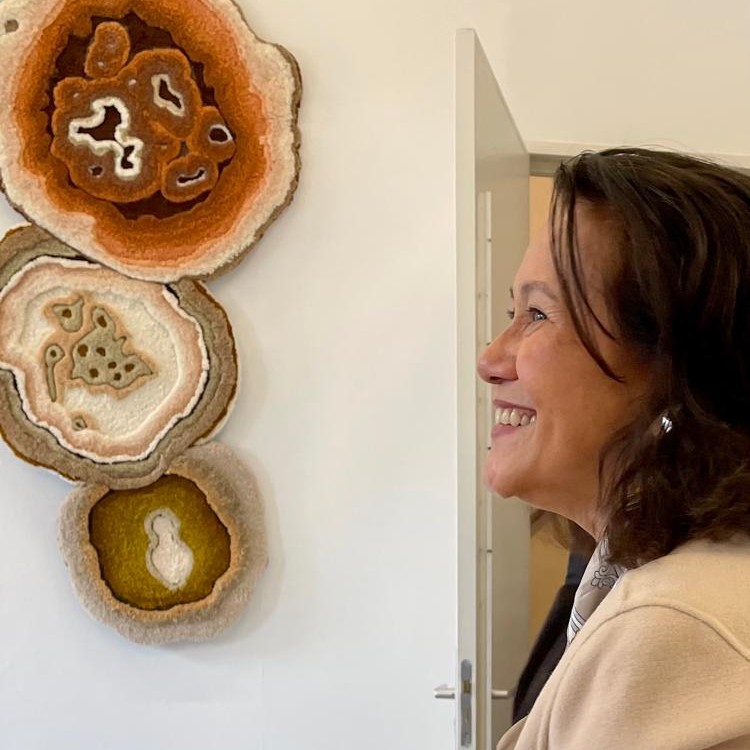 Clemente Brakel is the founding director of NL=US Art, a private gallery and art consultancy with a focus on contemporary Dutch and American art. Fine Art Shippers spoke with her about establishing relationships with the artists, living, and working between the two countries, and the growing trend of art digitalization.
NL=US Art: Supporting Emerging Artists
To begin with, could you tell us about your background and professional journey?
Clemente Brakel: Art has always been a significant influence in my life, with visits to museums, movies, theater, and music being an integral part of my upbringing. It is a passion that I have successfully turned into my profession.
I have been a lifelong learner, having obtained several degrees in the Netherlands, followed by pursuing a Ph.D. in Dutch Language and Literature at UC Berkeley. After a move from California to the East Coast, I decided to leave my studies and focus on raising my children. That break lasted for about ten years before I returned to my career again and since my interest was always in the arts, I followed several courses at Christie's.
As I understand, your comeback was marked by the establishment of your own art consultancy. Is that correct? What motivated you and how did you proceed?
One of my friends in the US and one in the Netherlands, both photographers, knew about my interest in art and my education in the field. They suggested that I represent them as their art consultant, and that moment was a turning point for me. My children were growing up and becoming more independent, so I decided to take the plunge and establish my own art consultancy. I have not looked back since and have no regrets about that decision.
What is the concept of your gallery, NL=US Art, and how does it distinguish itself from other galleries and art consulting services?
We launched an art consultancy in 2012 and chose the name NL=US Art, where the first part stands for the Netherlands where I am from, and the second part for the US where I live. We have since expanded to include a group of international emerging and mid-career artists. I am proud of our diverse group of artists, which comprises a significant number of female(she/her) artists and around ten sculptors, making our roster unique. We do not limit ourselves to any particular media but represent artists from various backgrounds and demographics.
Our offices are in New Jersey and New York City where I spent most of my time, while our brick-and- mortar gallery is in Rotterdam. We recently relocated to a new gallery space situated in the center of the city. It is a historical building with ceiling paintings from the late 19th century, which form an interesting dialog with the contemporary art we show.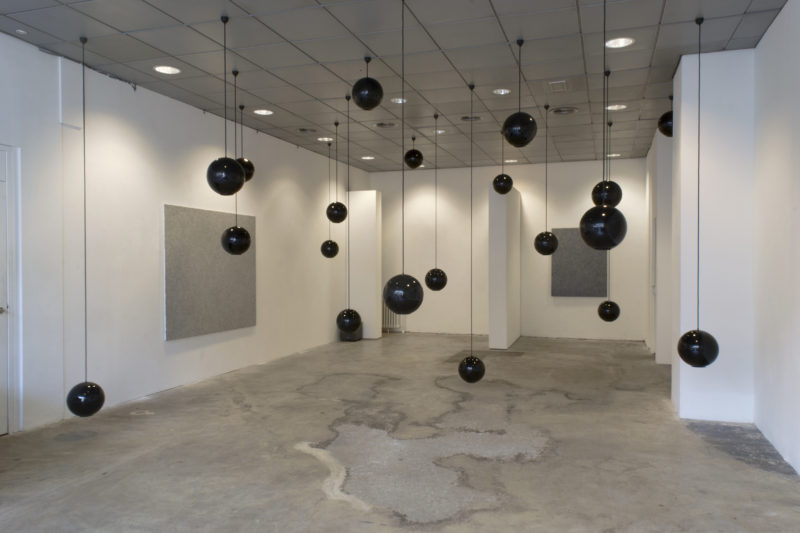 Do you primarily represent Dutch artists or is it a mix of both Dutch and American artists?
While most of the artists are Dutch, we also work with artists from Italy, Germany, and the USA. I am cautious about taking on too many artists as I want to ensure that I can provide adequate support and attention to each of them and maintain a meaningful relationship that advances their career. Thus, I prefer to have a smaller, more dedicated group that I can showcase both in the gallery and at events, rather than a large roster of 30-40 artists. This allows me to work closely with them and give my best to their success.
What criteria do you use when selecting artists to represent? Are your selection criteria fixed, or do they evolve over time?
It's a gut feeling, I tend to rely on my instincts and intuition, developed through my lifelong experience in the art world. I prioritize artists with a distinctive voice and a profound dedication to craftsmanship. All of them demonstrate a mastery of their medium and often employ labor-intensive techniques. To me, an artist's level of craftsmanship is a crucial aspect to consider when assessing their work.
What relationship do you establish with the artists you represent? 
We developed warm relationships with the artists through the years. Once a year, we all get together, and it does feel like a family reunion. I believe it is essential to connect with each artist on a personal level and put their best interest first. Respect is fundamental in any relationship, and the gallery business is no exception.
How do you balance the business side with this "family" relationship?
Having transparent contracts in place is of utmost importance. Although we maintain friendly relationships, contracts help to ensure clarity and avoid misunderstandings. We use various media and online art marketplaces to showcase our artists to a larger audience. We work on a percentage basis, and I am somewhat flexible when it comes to sales, particularly for emerging artists. Overall, my approach depends on the specific situation.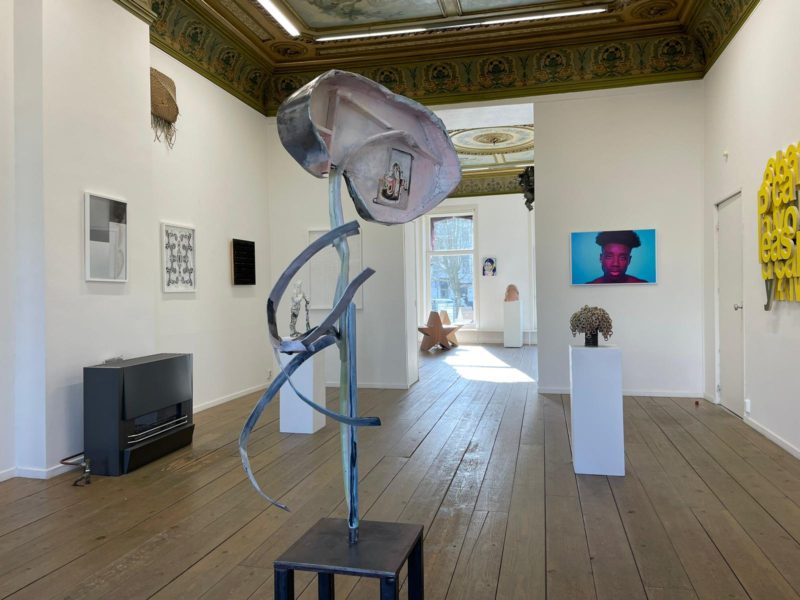 How frequently do you travel to the Netherlands?
I usually travel to the Rotterdam gallery whenever there is an exhibition, which is about six to seven times a year for about two weeks, sometimes longer. I believe it is important to attend the openings and interact with visitors. While my assistants handle most of the sales, I am present as the face of the gallery and engage in conversations with visitors. Additionally, I also attend art fairs in the Netherlands.
What is your strategy for promoting your represented artists?
We regularly organize solo and duo exhibitions and, occasionally, group shows, but since we only have one exhibition space, our opportunities are limited. Therefore, we participate in major art fairs in New York, Miami, and Basel. Currently, we exhibit at four art fairs in the Netherlands and several in New York and other international locations. This is quite a lot, but we plan to expand our presence and participate in more international art fairs in the future. This year, we participated in Art Rotterdam and Art on Paper in Amsterdam. In May and June, we will be at Volta NY and Volta Basel. Other fairs are planned for later this year.
How do you perceive the current state of the modern art market and its evolution in recent years? How do you anticipate it will develop in the future?
As someone who primarily sells art at fairs, I consider these events to be essential to the market, despite the influence of factors such as the Covid pandemic and economic conditions. Yet, I find the growing prominence of digital art to be an exciting development. I think younger artists who have grown up in a digitally native environment will have more of a say in shaping the new artistic language. I am all for it and believe more artists will be integrating digital components into their work in the future.
Interview by Inna Logunova
Photo courtesy of NL=US Art