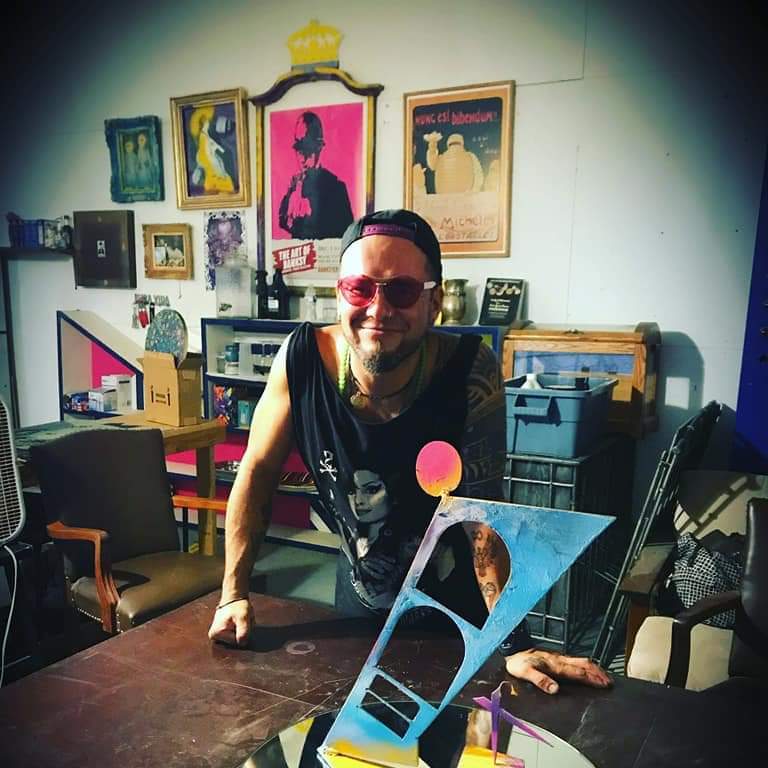 In recent years, Colombia has become a favorite destination for dedicated connoisseurs of street and urban art. People from around the globe visit this beautiful country, and especially its two largest cities Bogota and Medellin, to enjoy the best in contemporary art. Truly amazing artworks can be found there everywhere you look, from the streets and public spaces to fine art galleries, such as Sastoque Gallery in Bogota and AH Fine Art in Medellin. Colombia gave us many talented artists, and it's really great to see their works displayed in the United States and other countries worldwide. For example, at Fine Art Shippers, we really love colorful and vibrant mixed media art by Angelov Franco who has recently had an exhibition at Mana'o Tattoo-LA in Los Angeles.
Mixed Media Art by Angelov Franco
Angelov Franco is a Colombian multimedia artist whose colorful and vibrant art is, in many ways, inspired by the illustrated books, cartoons, and comic books he saw as a child. These early impressions, along with the artist's vivid imagination, gave birth to truly amazing mixed media artworks that are distinguished by their bold compositions, contrasting shapes, and intricate lines.
Angelov Franco studied at the prestigious Art Students League of New York, the same art school that was once home to Mark Rothko, Jackson Pollock, and Georgia O'Keeffe. His beautiful mixed media art has been exhibited at various shows and exhibitions around the world, including SCOPE Miami Beach, the Newark Museum in New Jersey, and the Gwangju Biennale in Kwangju, South Korea. The recent solo exhibition of Angelov Franco, titled "A Carousel of Shiny Stars," was held this past June at Mana'o Tattoo-LA, an outstanding Polynesian tattoo studio in Los Angeles.
Angelov Franco is currently working as a guest artist with the Miami Design Shop, as well as for such projects as Flying High For Haiti and Beautify Earth. He is a very talented artist, and we highly recommend that you pay your attention to his amazing art.