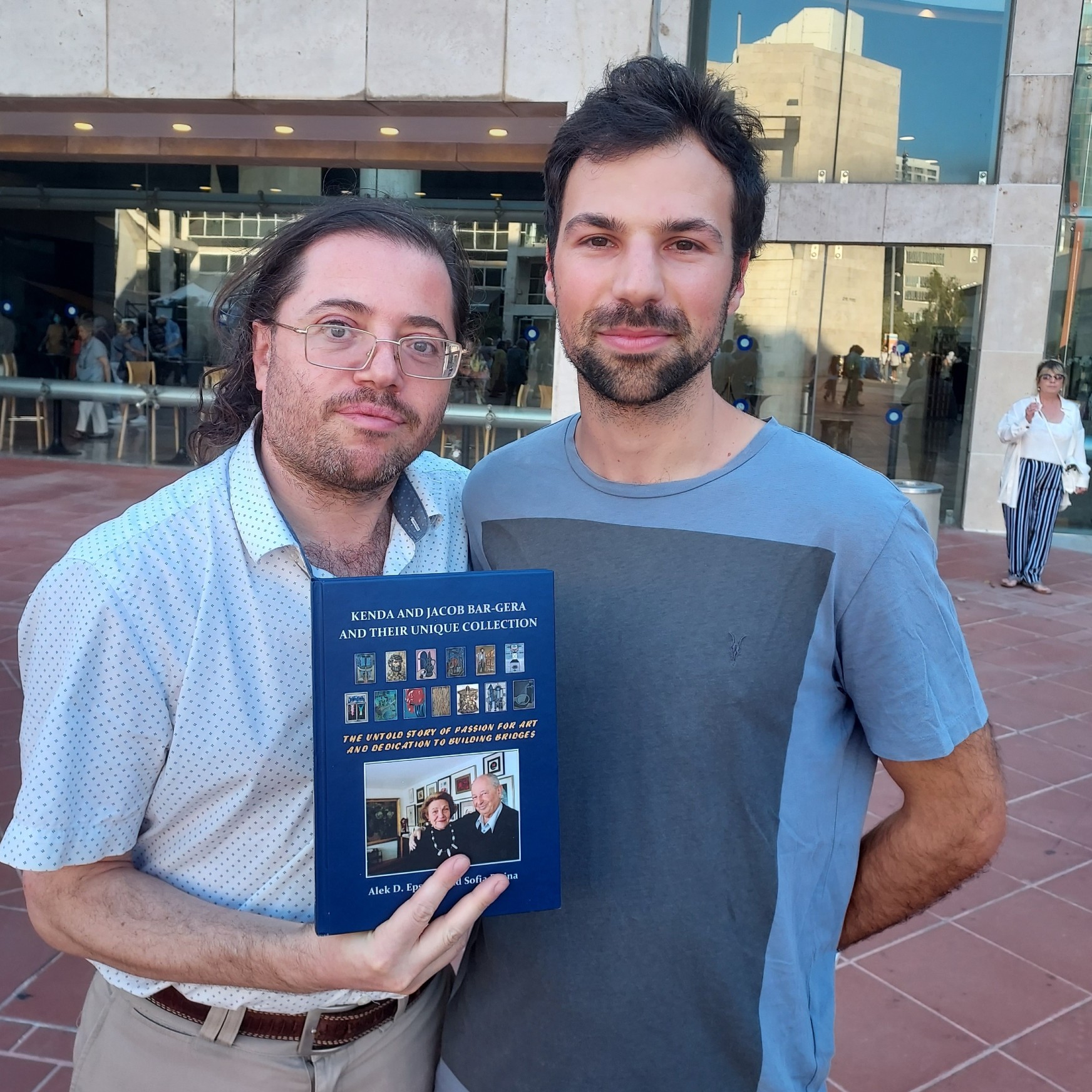 Fine Art Shippers has supported the publication of two major art books that are scheduled to be released by the end of this year. One is "Kenda and Jacob Bar-Gera and their Unique Collection: The Untold Story of Passion for Art and Dedication to Building Bridges," authored by Israeli sociologist Alek D. Epstein and art historian Sofia Birina. This book tells the thrilling story of the extraordinary collection of independent Russian post-WWII art brought together by an Israeli couple; both Kenda and Jacob were Holocaust survivors. 
The other is "Rusian Icon," a catalogue of the collection assembled by Fine Art Shippers founder Oleg Kushnirsky in the United States. The catalogue is accompanied by articles by two leading experts in Russian art history and iconography, Anna Ivannikova and Wendy Salmond, a professor in the Fine Arts department at Chapman University, and Alek D. Epstein. 
We spoke with Dr. Alek D. Epstein about his perspective on these collections and the amazing parallels in the lives of their creators. 
Collectors Who Build Bridges: Interview with Sociologist of Art Dr. Alek D. Epstein
Collections that came into being in dialogue with artists
Dr. Alek D. Epstein: I think that the most important issue regarding these projects is that there are strong similarities between Jacob and Kenda Bar-Gera, on the one hand, and Oleg and Jane Kushnirsky on the other. We know some eminent collectors who never met the artists, despite enjoying their works and buying them for years; the most prominent example was probably Peter Ludwig. Ludwig Museum of Art in Cologne is worldwide famous, and there are also several others, established by Peter and Irena Ludwig; one of them is in the Marble Palace in St. Petersburg. In the 1950s, Peter Ludwig authored a dissertation about Pablo Picasso, he collected a lot of his works, but never met the artist face-to-face. He purchased his works in various galleries in Europe and the United States, but never visited the artist's atelier. Kenda Bar-Gera, Oleg Kushnirsky, and their spouses were another kind of collectors, those who established very strong ties with the artists.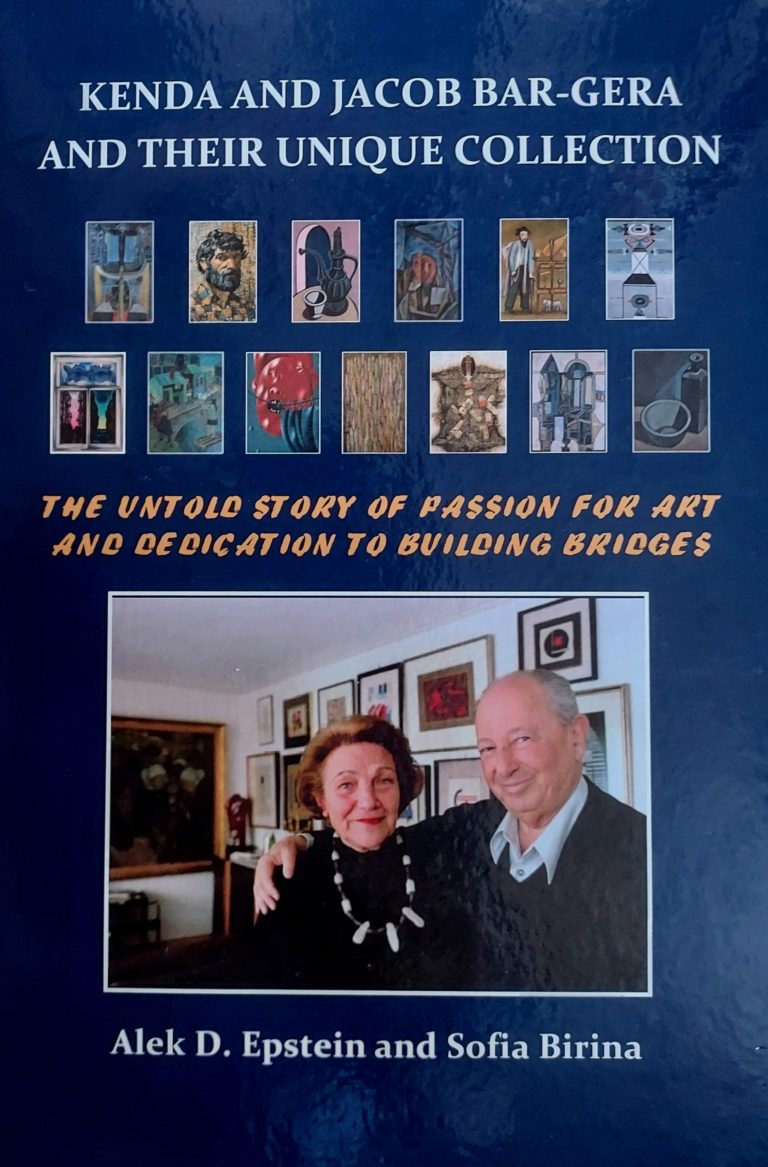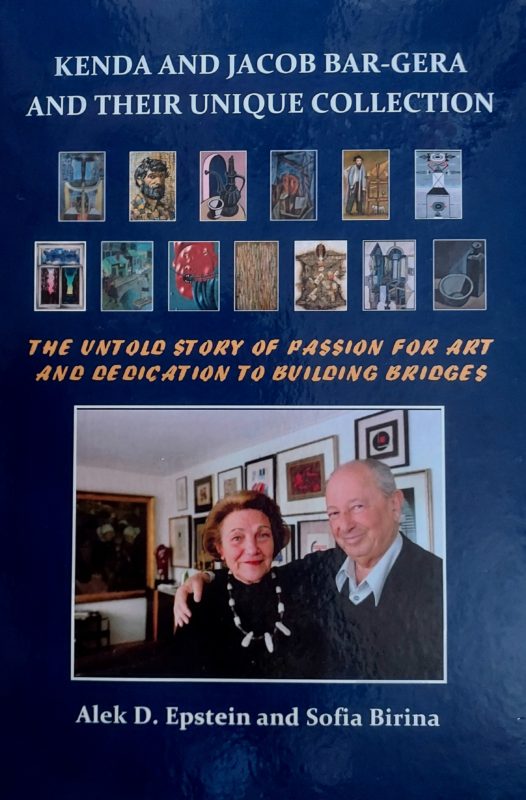 When Jacob and Kenda Bar-Gera built their collection in the 1970s, they established close relationships with non-conformist artists in the former Soviet Union, including Vladimir Nemukhin, Anatoly Brusilovsky, Sergei Shablavin, Grisha Bruskin, Vitali Stesin, Michail Grobman, and others, to name a few. I think the most emblematic and important thing was the love for art, the love not only for art as a collection of pieces of art but the love for artists and a strong interest in how art is created. These artists introduced Kenda and Jacob to the world of the non-conformist Russian art of the 1960s and 1970s. 
I think that the way of Oleg Kushnirsky was quite similar. Of course, he could not meet in person those artists who created icons that he collected, but there were artists who helped him to understand this world, and who were his guides to the world of medieval Russian culture. These artists, of whom Mikhail Zvyagin, Rudolf Yakhnin, and Victor Khromin were probably the most important, helped Oleg Kushnirsky understand the real value of some specific works of art, and techniques used by various artists, and learn about the best way to preserve these artworks, some of which were created two and even three hundred years ago. Though it Is hardly possible to find any common points in Russian icons of the 18th and 19th century, on the one hand, and the non-conformist post-WWII Soviet – or anti-Soviet – art that Jacob and Kenda Bar-Gera collected, on the other, I think there was a significant, strong common feature of Bar-Gera and Kushnirsky families. Both of them built their collections in a permanent and fruitful dialogue with artists, and both worked closely with art historians. They were collectors who studied, learned, and, therefore, selected specific works of art. I think that was the real reason that their collections turned out truly extraordinary.
Building Bridges
My first meeting with the Bar-Gera collection took place nineteen years ago, in 2003 when it was presented at the Ashdod Museum of Art. I was so impressed, it was hard to believe such a brilliant collection of independent 20th-century Russian art was on display in Israel. It included works created by my most beloved artists: Oscar Rabine, Vladimir Yankilevsky, Dmitry Kransopevtsev, and Dmitry Plavinsky, to name a few, and all these paintings and graphics were exhibited in Israel for the first time.
The Bar-Geras were unable to visit Russia until the late 1980s when they had already formed their collection of persecuted art. Before that, they were in close contact with artists, paying them for their works, sending them brushes and canvases and everything they needed, and presenting their art to the Western European audience. By doing this from outside the Iron Curtain, they were building bridges between independent art created in the USSR and the art institutions of the Western world. It is worth mentioning that most European museums included works from the Bar-Gera collection in their temporary exhibitions of Russian art of the second half of the 20th century.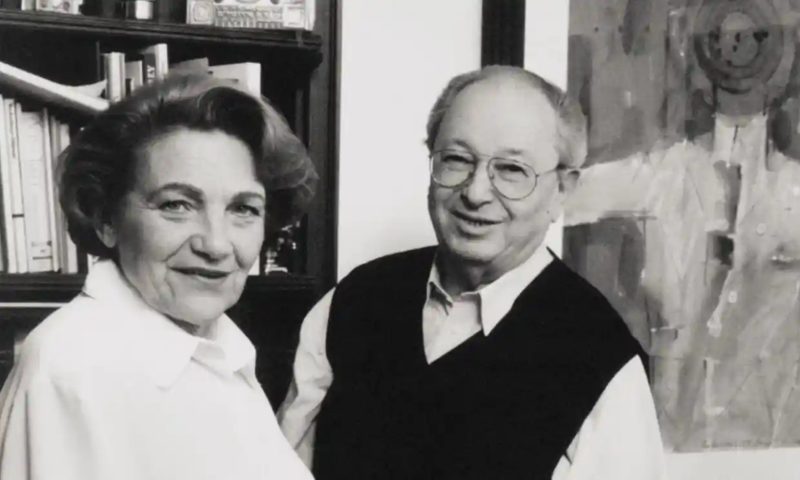 Oleg Kushnirsky's collection of Russian icons is also a bridge between Russian history and culture and American society. This role of art as a mediator between countries and cultures is very interesting for me as a sociologist. And it's especially important these days as the tragic, really unthinkable war between Russia and Ukraine, creates more and more divides between the Russian people and the rest of the world. Unfortunately, we are facing a new Cold War, not only between political regimes, but between peoples from the West and East, and I am crying about it every day. When political dialogue falters, art and culture are almost the only way to communicate and preserve any common ground. I see art as something that creates bridges between people and between peoples because it is extremely important to respect other peoples, cultures, and worldviews, instead of fighting them.
It's important that both books are published both in Russian and in English, in St. Petersburg and Jerusalem, in commemoration of Jacob and Kenda Bar-Gera's legacy in both countries. In this regard, I would like to express my special thanks to the people who helped to issue a book about the Bar-Gera collection: the head of the Dean Publishing House in St. Petersburg Evgeny Kuzminsky, and four philanthropists: the founder of the In Artibus Foundation Inna Bazhenova; Ilya Kushnirsky, the current head of the New York-based international logistics company Fine Art Shippers; and Sergey Boguslavsky and Dmitry Etkin, who recently re-established The Jewish Society for the Encouragement of the Plastic Arts. And of course, I'm very grateful to the intellectuals who contributed chapters to the book: Tel-Aviv art historian Sofia Birina, Alexander Borovsky of the State Russian Museum, and Tatiana Petrova, deputy director of the Samara Art Museum. Three exhibitions of the Bar-Gera collection took place in Samara after the first one took place in 1996 in the Marble Palace in Saint Petersburg. So, not only the Bar-Gera collection has built bridges, but also the current book about it. It is the first, but I'm sure not the last one about this exceptional couple.
I want to add something I think is really important, at least, for me. There are a lot of historians and art critics who choose to write yet another book about Rembrandt or the creation of Hermitage. I think that the existing literature on such topics is quite sufficient. I think it is very important for us to study what Guggenheim described as "the art of this century" and the art collections of this century. I wrote my texts in an enriching fruitful dialogue with Oleg Kushnirsky himself, his son Ilya, and the three children of Kenda and Jacob Bar-Gera. I think that all of them are extremely pleasant people. Rivka Sum, Shlomit Feiner, daughters of Kenda and Jacob, and Dov Bar-Gera, their only son. All of them were very supportive, and I have learned a lot during our conversations with Rivka and Shlomit, who live in Israel, and with Dov, who resides in Switzerland. 
It was a great pleasure for me to speak twice with Oleg Kushnirsky, who shared with me his experiences from both the Saint Petersburg and New York periods. I would like to thank his son, Ilya Kushnirsky, for his meaningful and thought-provoking additional explanations as well. I think that this story of one of the best and most unique collections of Russian icons in the United States is a milestone of its kind. 
So these two projects are deeply connected although they are dedicated to very different collections of different art. I hope these two books will be interesting to art lovers for many years to come.
Final thoughts: Art connects
Whatever the political and social events, art unites – that's the message of both books. This is what Jacob and Kenda Bar-Gera dedicated their lives to. Although their collection was dispersed after their deaths, it lives on as an outstanding milestone in contemporary art history.
In some ways, Oleg Kushnirsky is following the Bar-Geras' footsteps. The forthcoming book on his collection will undoubtedly play an important role in private collections and Russian icon research because art history is written not only by artists but also by passionate and dedicated collectors. Whatever the political and social events, art is still a bridge that connects people. This is the message of both books. And this is the message of the Kushnirsky family business – and a secret of its success.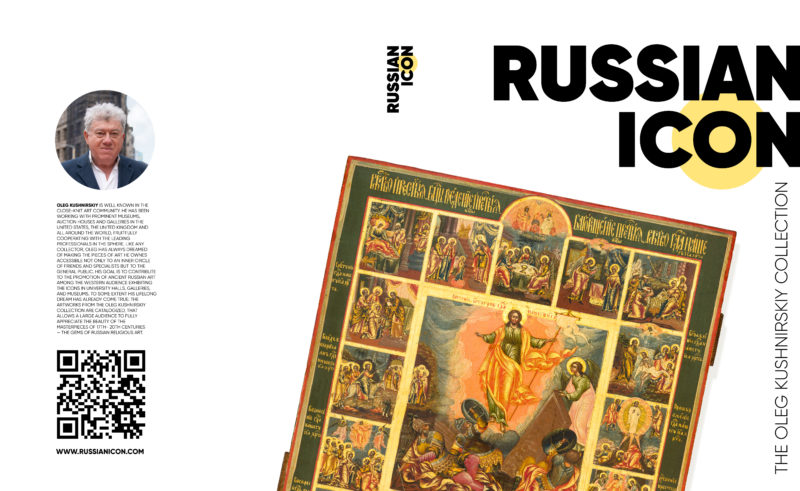 Interview conducted by Inna Logunova
Featured image: Alek Epstein with Nadav Feiner, Jacob and Kenda Bar-Gera grandson, and a new book. Tel-Aviv, September 20, 2022