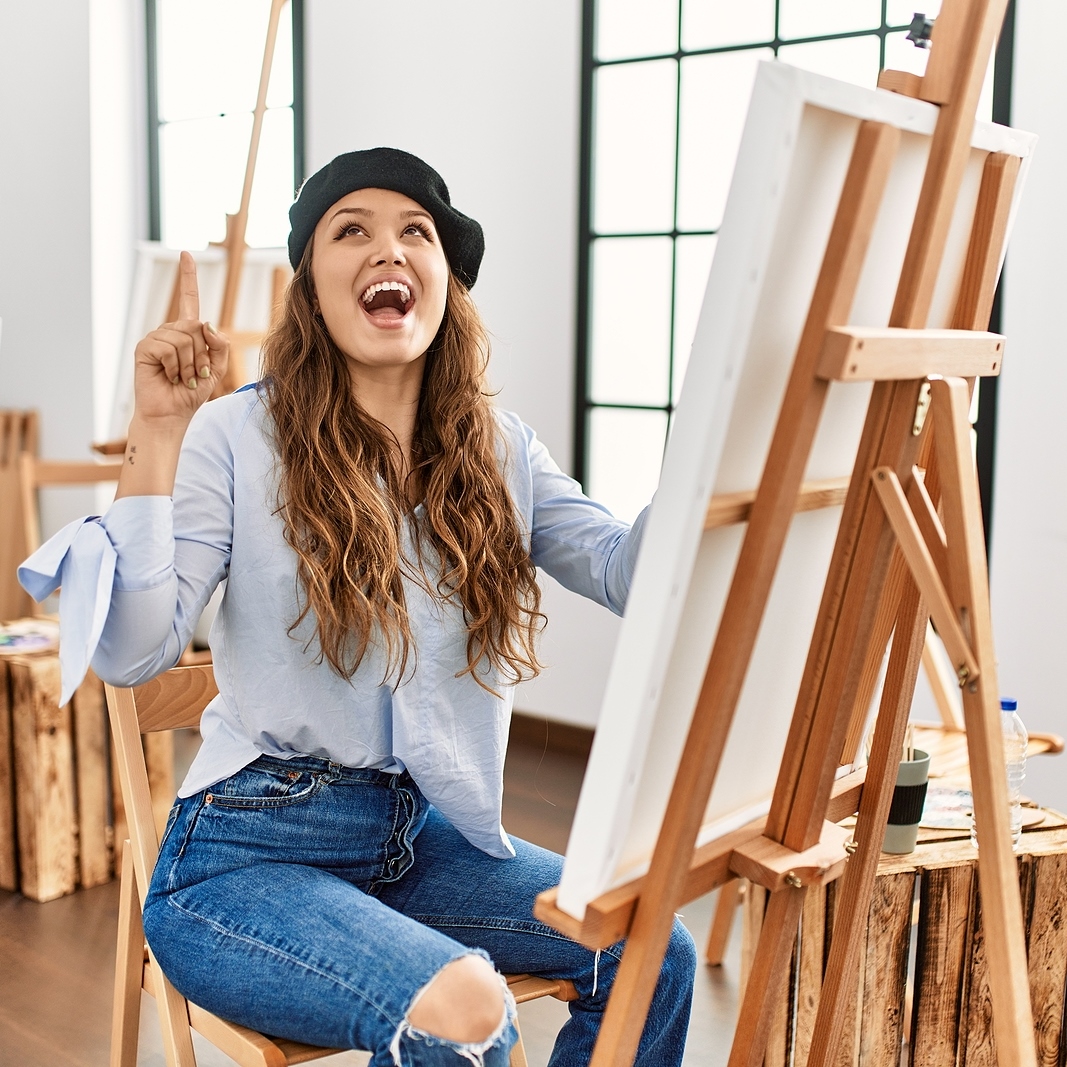 Art is a delicate form of communication, which pleases millions by touching their hearts, minds, and souls. However, shipping artwork safely yet cheaply is a nodus many artists face.
This article lists the cheapest way to ship framed art; methods that are cost-effective yet extremely safe, helping you ship artwork easily.
Choose the Right Artwork Shipping Containers
When it comes to delicate art, a box of cardboard and tape will not be enough protection to ensure your art is secure.
You will need a shipping container that fits your art dimensions perfectly. Sometimes, you may not get a container of the right dimensions. In that case, you will have to improvise and adjust the container.
Just be sure to measure and use the right dimensions.
However, for fragile art pieces, you may want to consider a custom crate instead. This will protect the art from most damage, especially weather effects. A secondary box over the main container could work as well.
Package the Art Securely
Be sure to place shock-absorbent foams and special bumpers to prevent damage to your art.
Hence, this is entirely dependent on what art you are trying to ship.
The container chosen should accommodate your painting perfectly. Use packing paper to cover the entire painting and tape down the corners to ensure the paper stays in place. If it's extra fragile, adding bubble wrap can be extremely beneficial.
A canvas will be wrapped in the same way. This method will completely protect your canvas paintings and ensure that the canvas art does not get destroyed.
If the shipping includes multiple canvases, the best cost-effective way is to use glassine paper to separate the canvas and wrap them all together. This will cut down the wrapping cost, making this the cheapest way to ship paintings.
For three-dimensional artwork shipping, it is best to choose a container that is large enough to fit the art piece perfectly and tightly to prevent any damage.
Be sure to wrap the entire art piece in bubble wrap and ensure that the bubble wrap is held firmly by the (masking) tape. Be sure to place some 'packing material' at the bottom of the sculpture to prevent any damage.
Cost-effective packing materials can include bubble wrap, foam, or similar materials placed in the container to protect the bottom.
Be sure to also add the packing material on the sides of the sculpture to prevent damaging movements like jostling during transport. It is extremely beneficial to add it on the top as well. Although this is an additional cost, it is indeed important, as it prevents any damage, making it an effective method.
Find the Best Way to Move Art Safely
Keeping your art secure in the container is only the first step. Perhaps, the more crucial phase is determining the method of transport. It is always recommended that you have a tracking system to be able to track the art piece, regardless of whether you send it by sea, land, or air.
The larger art pieces need to be handled with care. Unfortunately, however, this facility isn't offered by all shipping companies. Hence, you will have to research the best shippers and, most importantly, the conditions your art piece will face.
Are there any bumpy roads? Will it face extreme weather conditions? These questions are essential to answer before shipping your artwork over a long distance.
Never Skip a Step
You must plan the shipping process with the shipper to prevent mishaps. Last-minute decisions often lead to wasting money and unnecessary stress.
It is not recommended to cut corners, especially if you are concerned about your art piece and want it to reach its destination without any damage.
Do not try to cut down on packing costs by using less packing material, either. Instead, think of the long run. A safe and soundly reached art piece is much better than a damaged one, right?
Do also keep in mind that several companies offer art insurance that will help you save some cash and still be able to ship incredible art.
If the art piece you are shipping is expensive and at the risk of theft, signing up for art insurance is highly recommended to allow yourself to be prepared for any calamity.
The Bottom Line
Art is wonderful. It helps one relax and be completely enthralled by the beauty that revolves in the artist's mind by being placed intricately onto a canvas, sculpture, or painting. Since you now know the cheapest way to ship framed art, be sure to do it the right way.
And, in case you're searching for an option that you can trust, try this great moving truck rental. They can help you with all your needs.