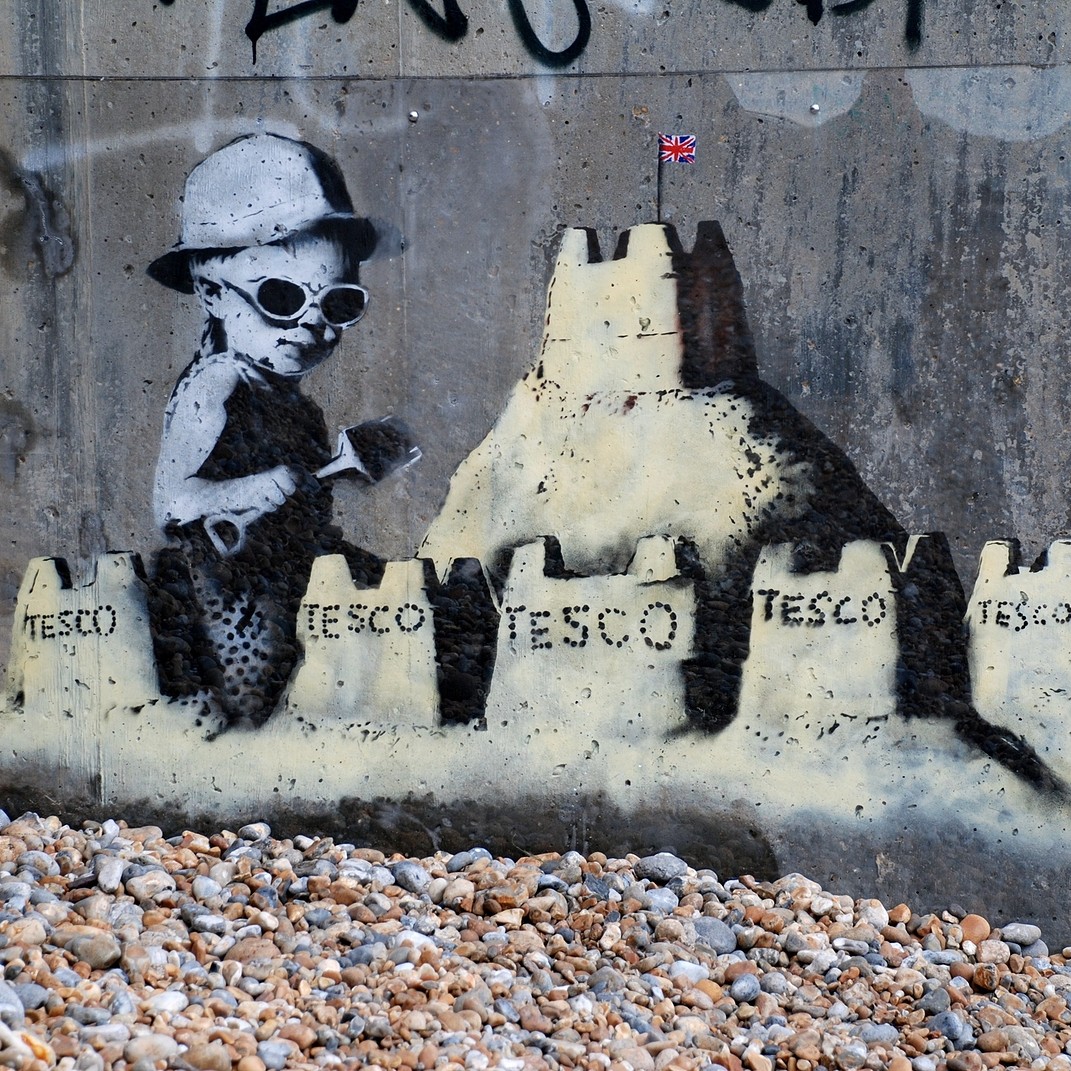 This summer, Seattle, Dallas, Austin, and Houston will get a taste of the art by Banksy, the most enigmatic artist of our time. The traveling exhibition, "Banksyland: Unauthorized and Unmasked," will span 10,000 square feet and feature more than 80 original and studio works, rescued street art, and large-scale installations. The exhibitions will be held in secret venues that will not be made available to visitors until two weeks before the opening. The first exhibition will take place in Seattle at an undisclosed location in Axis Square, according to the organizer's website. It also notes the limited availability of tickets.
Banksyland: Unauthorized and Unmasked
"Banksyland" is a retrospective exhibition illustrating Banksy's nearly 30-year career. Among the immersive video installations is one documenting an episode from 2020, when Banksy bought a former French Navy yacht named after anarchist Louise Michel to help African refugees cross the Mediterranean. The artist painted it pink and put his signature "Girl with Balloon" image on the ship's size. 
The show is produced and organized by the international company One Thousand Ways.  Specializing in creative, immersive events, it aims to inspire social change and bridge cultural divides through art that appeals to a broad audience. It is reported that part of the proceeds from the shows will be donated to local arts organizations.
Who is Banksy?
Although Banksy has been creating art since the 1990s, his identity is unknown. He is believed to have been born in Bristol, England, in the mid-1970s and emerged from the city's graffiti and street art movement. Banksy's art – stenciled graffiti that bring together everyday images and provocative statements –  is overtly political, targeting issues such as war,  consumerism, social alienation, and capitalism. His signature stencils of rats, monkeys, and policemen can be seen all over the world and attract a lot of attention wherever they appear.
The artist has been the subject of several films – one of the most famous is the 2010 documentary "Exit Through the Gift Store."
Banksy became famous for a series of sensational conceptual pranks in which he placed subversive works in some of the art world's most prestigious institutions. Banksy's most sensational prank was installing an automatic shredder within the frame of his classic painting "Balloon Girl", causing it to self-destruct after being sold at auction. While debates erupted on social media about the auction house's involvement in the incident, Banksy produced a video in which he claimed to be responsible for the prank. He then released another video in which he said that the shredder in the painting was meant to completely destroy the work, but malfunctioned. Pest Control, Banksy's authenticity bureau, also submitted a certificate stating that the damaged work had been renamed "Love Is in the Bin" and had become a new work of art. It sold for $25 million in 2021, breaking Banksy's previous auction record of $22 million set in 2020 with "Game Changer."