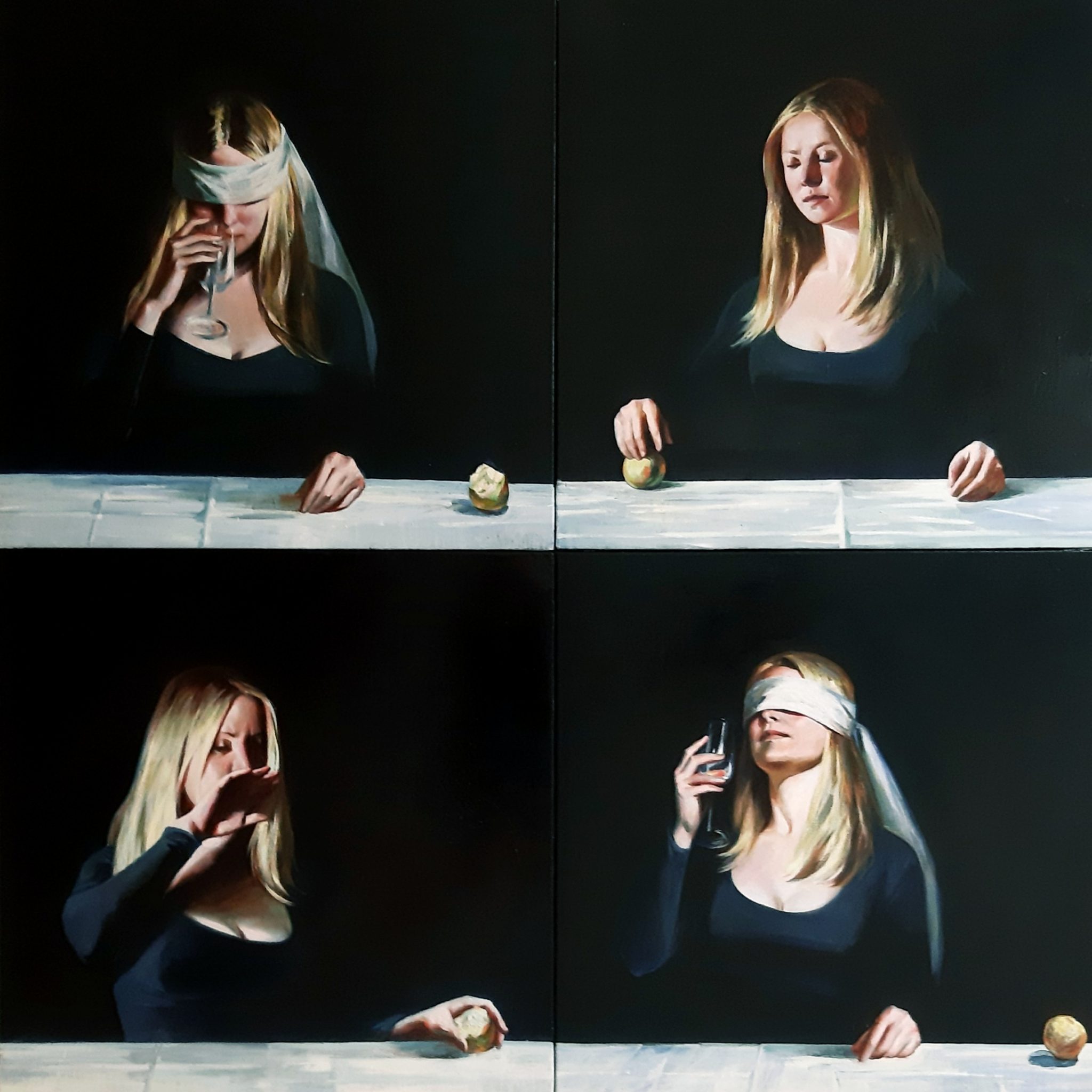 Natacha Ivanova is the author of oniric, whimsical paintings and objects that immerse the viewer in the realm of the subconscious. Deeply personal they include multiple references to her emotional life. An outside observer won't be able to decipher them, but their archetypal nature allows the viewer to connect with the deep layers of the collective psyche prompting all sorts of mental processes and reactions.
Fine Art Shippers spoke with Natacha Ivanova about the symbolism of the forest, her collaboration with Emir Kusturica, and art in the time of cholera.
Artist Talk: Natacha Ivanova on the Forest of the Subconscious and Art in Turbulent Times
In your art, you explore the subconscious. Your paintings are full of mythological symbols. And one of the recurring elements of your imagery is the forest. Where does this interest come from? 
Natacha Ivanova: As many other things, this comes from my childhood, the environment that shaped me, my educational background, my interest in psychology, etc. I grew up in Saint Petersburg, Russia, which is very close to Finland and Scandinavia, where forests make up extensive spells of landscapes. Now I live in Germany, surrounded by forests as well. But of course, it's just a visual representation, a symbol of the human psyche, something Carl Jung explored in his works. Wandering in the woods is the process of getting to know yourself; all signs you find in that forest are a reflection of your inner state. The scholar of Russian folk tales, Vladimir Propp, who analyzed the folklore narratives, saw the forest as an environment where initiation, the transfer from one state to another, happened. So this is a very ancient, archetypal symbol that forms our perception whether we are aware of it or not. And it has always interested artists who wanted to delve into the depths of the human psyche through their art. The image of "Zone" in Andrei Tarkovsky's "Stalker," which has its own mind and consciousness, is just one example.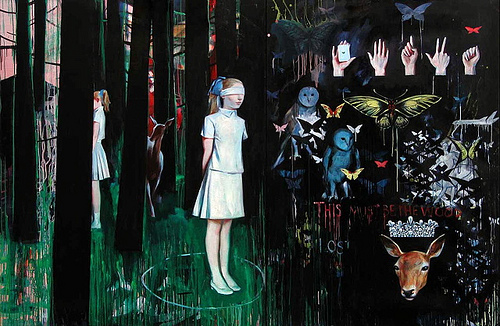 Do you enjoy walking in the forest?
Yes, very much. My husband and I live in the countryside in Bavaria. Forests are all around our house. Before, I used to live in Paris for quite a long time. There were no woods in immediate proximity, but they were always present in my work. It's a connection that is hard to explain.
Speaking of Paris – when you were living there, you had the opportunity to work with Emir Kusturica on his rock opera "Le Temps de Gitans" at the Opera Bastille. How did this collaboration come about? 
It was in 2007 when I was working as a prop designer at the Opera Bastille. Kusturica was invited to stage "Le Temps de Gitans" there. Quite by chance, his set designer saw several of my paintings and asked me to use large-format photos of them for the set. It was interesting to see my works in an unusual environment: during the performance, the actors were constantly moving and rearranging them. It looked beautiful and was such a moving experience for me as an artist. Unfortunately, we were not allowed to take photos, so it remains only in my memory.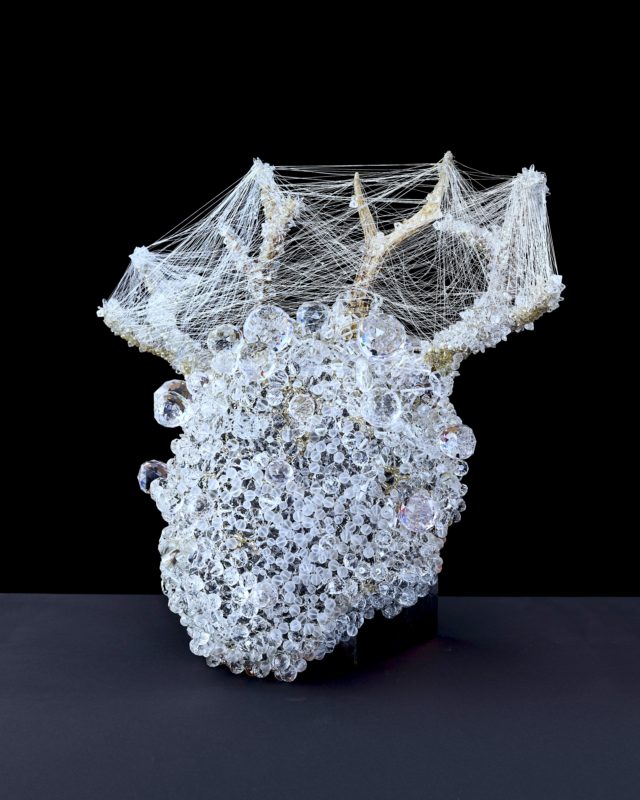 Please tell us about your creative process. Can you compare it to wandering in the woods? 
My creative process is quite specific. Many artists know from the beginning what they want to create and what the artwork should look like. That's not my way. My approach is entirely intuitive. Often I do not even know if I am going to finish my work at all. Some paintings or objects take several years of going back and forth and starting all over again. I don't even have objective criteria for whether a work is finished or not. It's always a visceral feeling that tells you, "This is good," "This needs finishing touches," and "This one is a failure." An artwork might look perfect to an outside observer, but if I know it's not, I'll keep working on it. But I may also destroy it if I find it worthless.
You are also the founder and curator of a contemporary art festival. Please tell us about this project.
The Pörnbach Contemporary Art Festival takes place annually in the Renaissance castle Schlöss Pörnbach, which belongs to my husband's family. We don't live there, but we come there on weekends. The idea is to bring together different international artists in thematic exhibitions. As a curator, I choose the subject, select the artists and works, and organize and oversee the whole process. The number of participants usually varies; there can be ten artists or several dozen. Just at the beginning of December, we opened the fourth exhibition entitled "Art in the Time of Cholera" It will be on display through February 2023.
What is the concept of the show? The name seems to refer to the Covid pandemic, is that correct? 
The name itself is a play of words on "Love at the Time of Cholera," a novel by Gabriel García Márquez. "Art in the Time of Cholera" goes beyond the reflection on the pandemic; rather, it is an exploration of how catastrophes affect art. And that, of course, includes the ongoing Russia-led war in Ukraine. What happens to art and creativity when wars and natural disasters threaten our very existence? This is an open question to which the participants offer their answers. There is certainly no single solution, so it was important for me to bring together artists from different parts of the world. The project features Austrian artist Alice Wellinger; South Korean artists Bongchull Shin, Min Shin, Ju Young Kim, and Younsik Kim; Russians Denis Prasolov and Natalia Pivko; German artist Peter Freitag, and myself.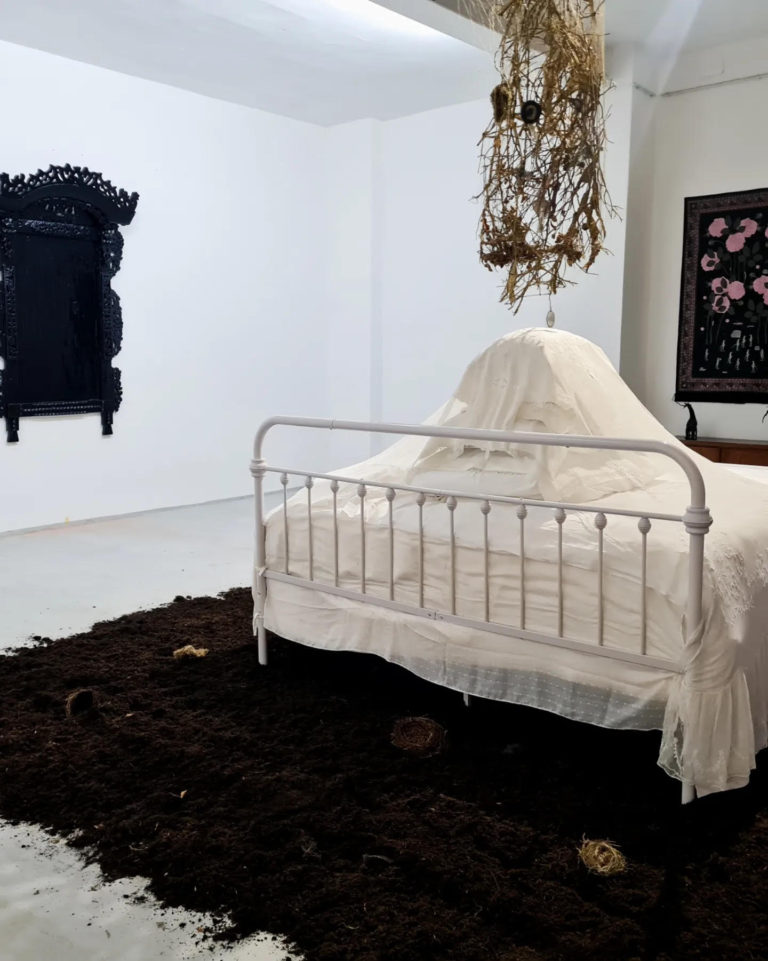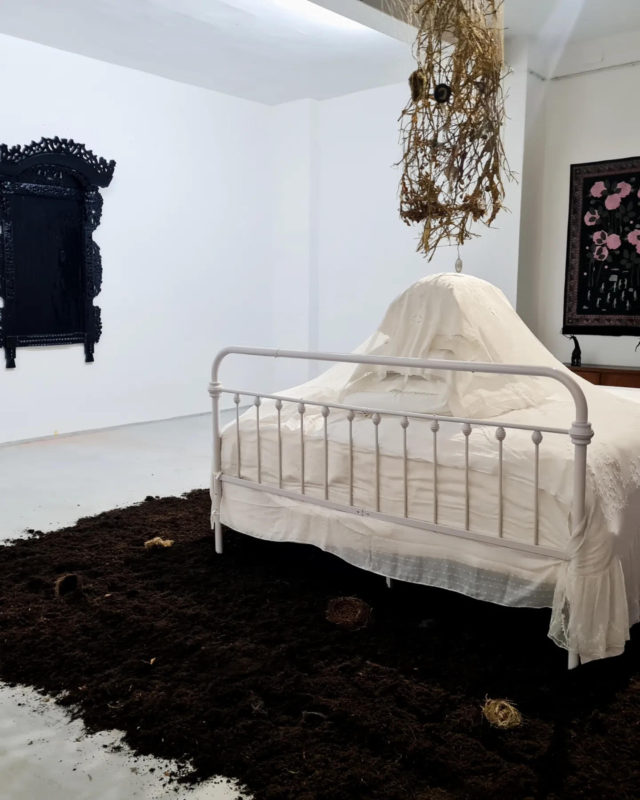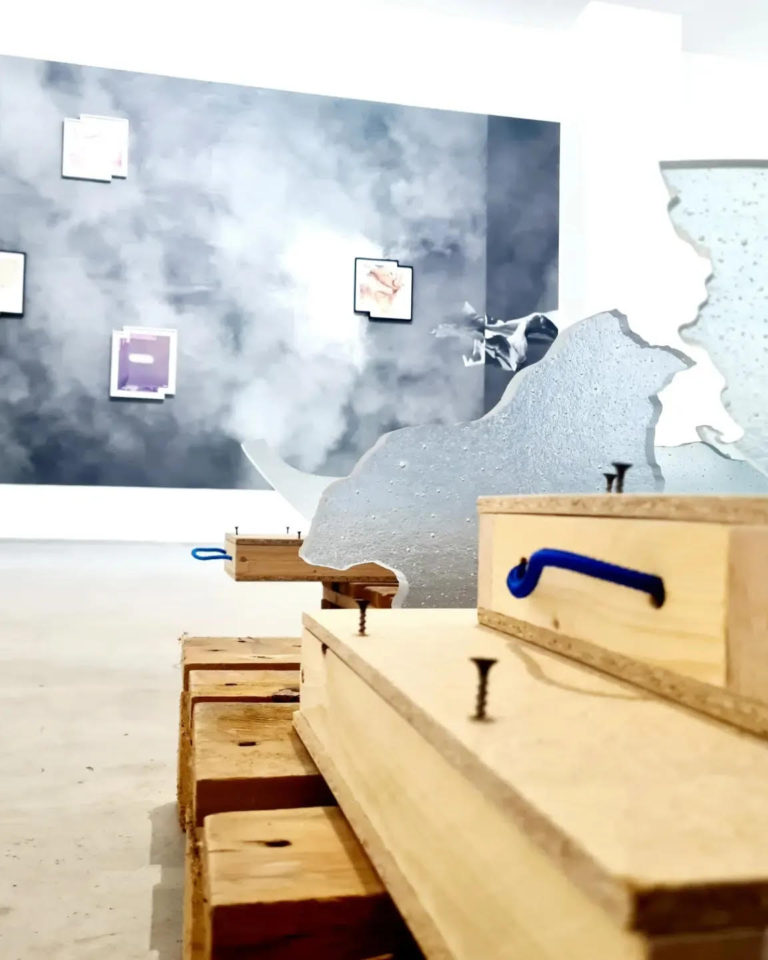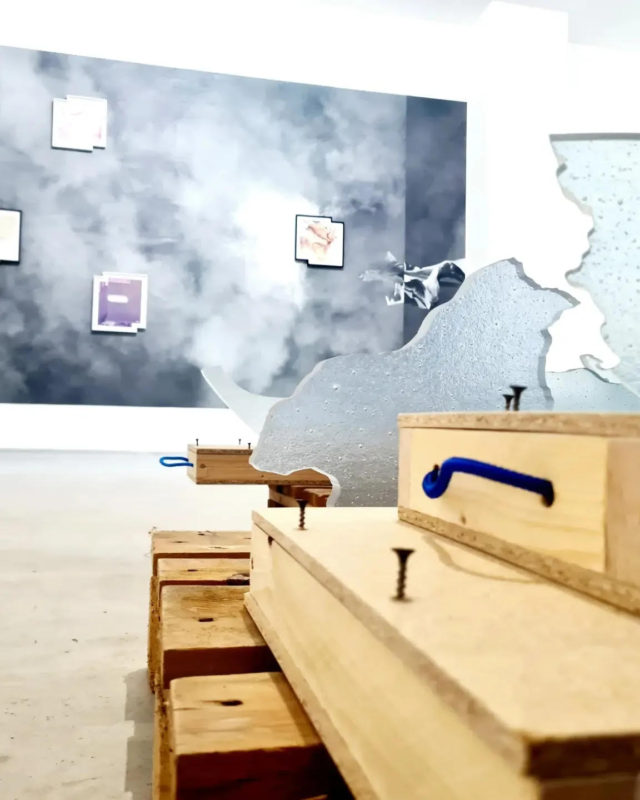 Photo courtesy of Natacha Ivanova
Phot0s 1-3: paintings and objects by Natacha Ivanova
Photos 4-5: Exhibitions views of "Art in the Time of Cholera"