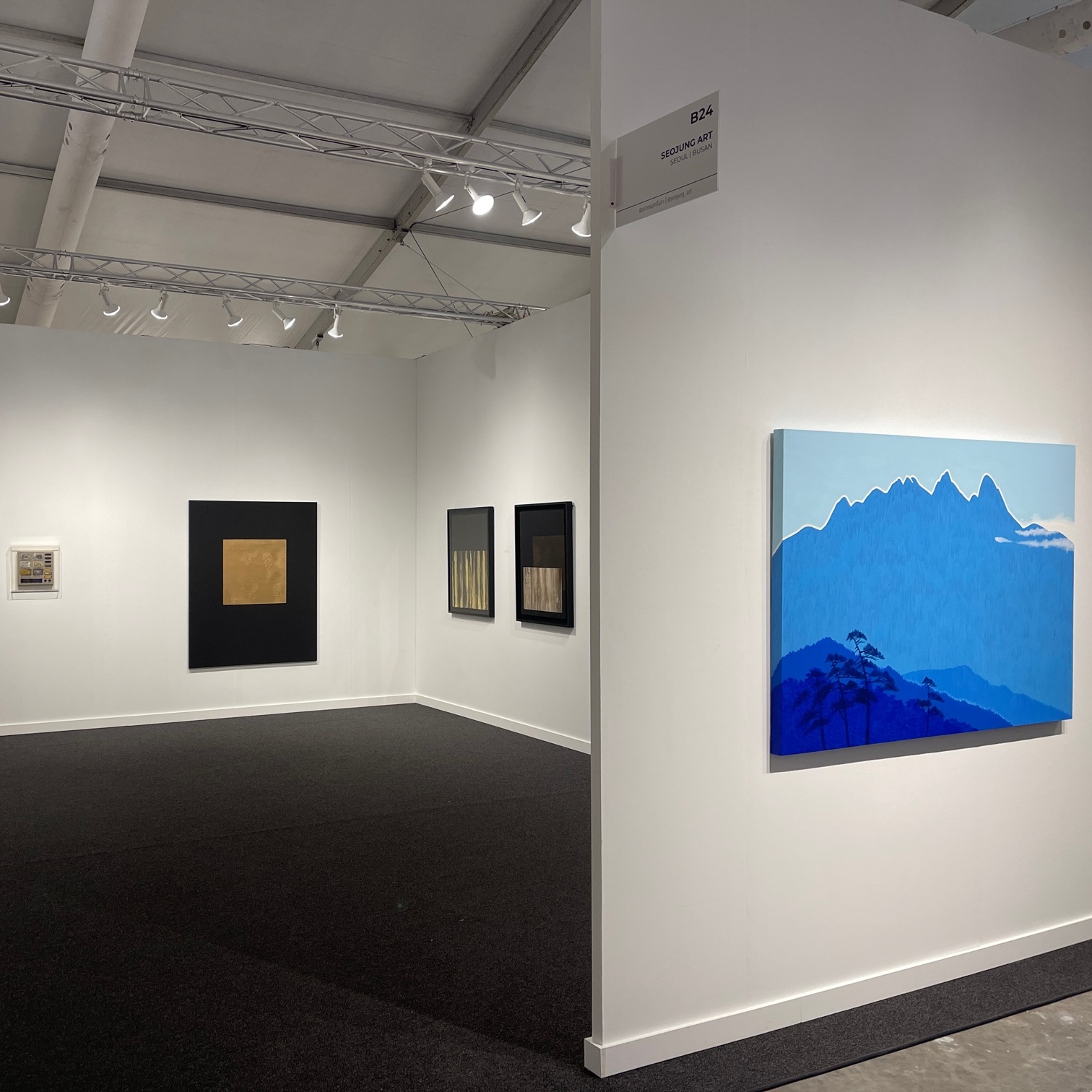 Fine Art Shippers provided fine art installation services for the South Korean art gallery Seojung Art at CONTEXT Art Miami 2022. Our team was responsible for hanging a series of canvases in the gallery's booth. The Florida fair takes place at One Herald Plaza, Miami, on November 29 – December 4. We were more than happy to be of service to the leading contemporary gallery and become part of the experience that Seojung Art now offers to all the viewers through its amazing presentation. Fine Art Shippers was also amazed by the scale of this year's event, which featured a lot of remarkable exhibitors.
Seojung Art at CONTEXT Art Miami 2022
Seojung Art was established in Seoul in 2015 and expanded its space further to Busan, the second largest city in the country, in 2021. Since its foundation, the gallery has been aiming to make fine art as fulfilling and rewarding for every human being as possible. To achieve this, the staff of the gallery always looks for creative methods to impress the viewer in multifarious ways. It becomes possible by helping people get engaged in artworks and providing artists with favorable opportunities. Thanks to Seojung Art, many have a chance to explore new cultural horizons by discovering Korean artists whom the gallery constantly supports and encourages to participate in international art events. Providing fine art installation services for such a team is a good reason to be happy for our company.
At CONTEXT Art Miami 2022, Seojung Art presented a series of artworks by six artists: Choun Hwan Lee, Jungwon Phee, Jeong Daun, Jieun Park, Seong Joon Hong, and Wonhae Hwang. Each of them represents different approaches to visuality and thus offers unique views on aesthetics. If you are interested in a cross-cultural experience, you should give it a try and blaze a new trail in your perception of contemporary art.
Fine Art Installation Services at Art Fairs
Every gallery and artist wants their booth to be distinctive and special, and it is in the art handlers' hands to make it real. The Fine Art Shippers team organized the space in accordance with the wishes of Seojung Art. The result of our work is on the screen.
Fine art installation services by Fine Art Shippers are the best way to have the installation done by the book. If you need a rigorous team of experienced art handlers, we are suitable for tasks of any complexity and size.