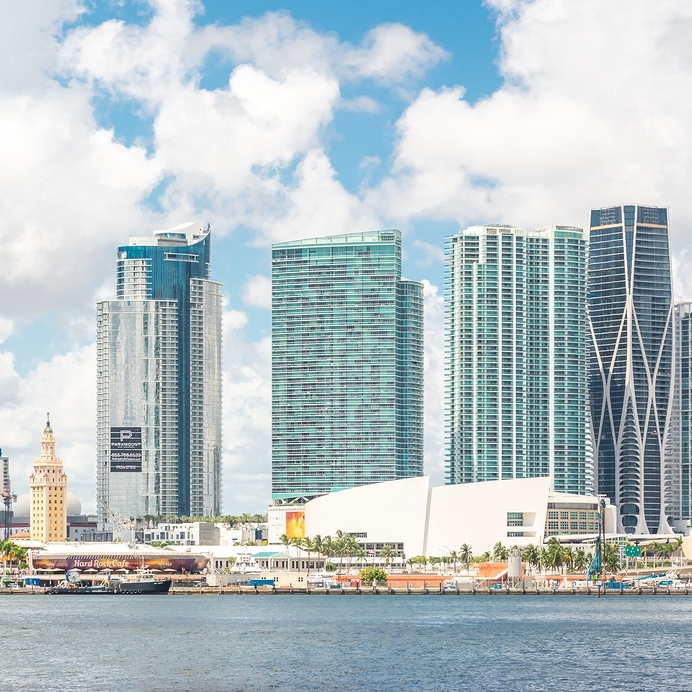 As you probably know, some of the most important and influential international art fairs are held in Miami, FL every December. These include the renowned Art Basel Miami Beach, Art Miami, CONTEXT Art Miami, Aqua Art Miami, UNTITLED, ART Miami Beach, and others. However, while December is, without a doubt, the busiest month in the art calendar, art fairs and other art events are held in Miami and surrounding areas every month. February is no exception. If you are lucky to be in Miami this week, then you should definitely visit Art Wynwood, a prestigious art fair that is often called the premier winter destination for world-class art.
World-Class Art at Art Wynwood
Produced by Art Miami, Art Wynwood is one of the leading modern and contemporary art fairs held in South Florida. It takes place at the One Herald Plaza on Biscayne Bay, a well-known waterfront location in Downtown Miami. The fair will open to the public on February 14, with a VIP Preview benefiting Institute of Contemporary Art, Miami on February 13, and will run through February 17, 2020.
Art Wynwood 2020 will showcase a dynamic array of modern and contemporary pieces, offering art aficionados and seasoned collectors a great opportunity to acquire artworks brought to Miami by over 50 galleries from around the globe. These include works by post-war masters, blue-chip artists, mid-career artists, and emerging talents from the United States, Canada, Italy, England, France, the Netherlands, and other countries. In addition to world-class art, Art Wynwood will showcase a fabulous selection of street art and murals in different genres.
It is interesting that Art Wynwood will run alongside another anticipated show, Miami Yacht Show, featuring the world's most uniquely designed and extraordinary yachts from the leading boat builders. Miami Yacht Show will also be held at the One Herald Plaza on February 13-17.