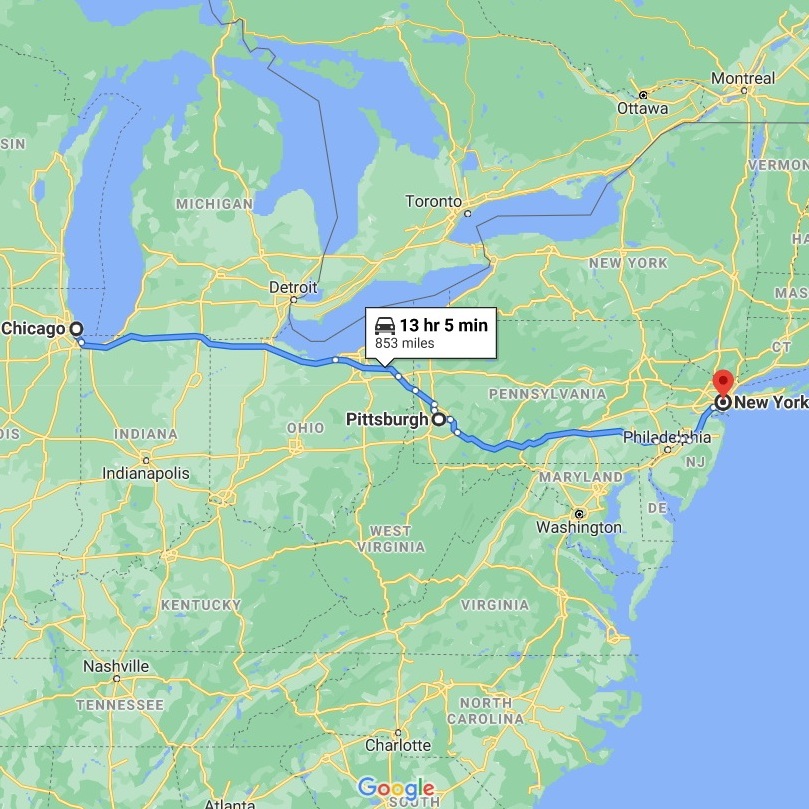 Fine Art Shippers is pleased to announce our next consolidated art shuttle Chicago – New York that is scheduled for December 23. We offer a great opportunity for artists, art collectors, galleries, and dealers to transport their art pieces safely and at a reasonable price with our upcoming shuttle. It will deliver your art anywhere in New York quickly and with the care it deserves. Art pick-up is possible from any location in Chicago, as well as from other cities in the Chicago metropolitan area. Our art shuttle can also make stops along the route to the East Coast if necessary.
Art Shuttle Chicago – New York
The upcoming art shuttle Chicago – New York is part of our cross-country shuttle San Francisco – New York that is now in California. It is expected to leave Chicago on December 23 after picking up art from all over the Chicago metro area. The date is flexible, so please feel free to contact our team to specify the details in advance.
Our shuttle will go to New York through Indiana, Ohio, Pennsylvania, and New Jersey. Stops are possible in Toledo, Cleveland, Pittsburgh, Philadelphia, Trenton, and other cities along the route. After arriving in NYC, fine art pieces will be delivered to any location within the New York metropolitan area. We can also deliver to the cities in Connecticut, Rhode Island, and Massachusetts if required.
If you need your art to be transported from Chicago to Washington, D.C., Savannah, Jacksonville, Miami, or another city on the East Coast, Fine Art Shippers can help you with that too. Our regular art shuttle Boston – Miami runs every two weeks and can deliver any piece from New York to your destination safely and securely.
The upcoming art shuttle Chicago – New York is an excellent option to ship fine art to the East Coast quickly and affordably, so be sure to book it as soon as possible. You can request a free shipping quote online.