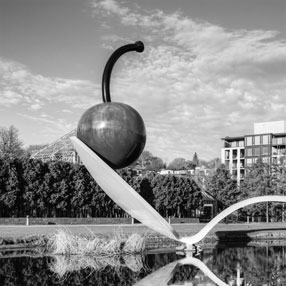 Fine Art Shippers specialize in complex, challenging situations. We can handle and install all kinds of your works, including large outdoor sculptures, mosaic installation, and mirror installation, with the utmost care and great attention to aesthetic detail. No matter the level of difficulty, our professional technicians rise to the challenge with true enthusiasm to create the best possible solutions to any existing problem. We offer installation services in gallery, museum, residential, and also corporate settings.
Our team of experienced professionals provides risk assessment information and installation plan by working with the specific criteria of your situation. Whether it is an office art, an interior design, or an art installation, our experts will work to ensure that every element is not just safely secured with the same techniques used in the best museums, but that also that you are satisfied with the final presentation of your unique treasured work. Our art installing specialists will consider every little detail, including current hanging fixings, the effect of sunlight, environmental and atmospheric conditions, public safety, accessibility for children or disability, as well as the display system that will suit for your installation in the best possible way.
Fine Art Shippers have a large variety of lifting and handling equipment available. Moreover, we bring our own tools and ladders together with scaffolding if necessary, and we boast the same hanging hardware that is usually used by museums and galleries. All this combined with the expert knowledge of our technicians allows us to work with your art installation in a variety of situations qualitatively, professionally, and safely. In addition, we can facilitate the full-scale rigging of any outdoor sculpture, using special forklifts, cranes, and gantries made for the most demanding lifting operations. We can even provide theft-resistant hanging hardware and earthquake-securing techniques upon request. In this way, you can be sure that Fine Art Shippers will always advise, design, research, and even fabricate any necessary techniques or equipment, including pedestals and concrete footings, for your particular situation. Finally, we collaborate with experienced designers and framers, who are always ready to provide all necessary art consulting services, as well as assist galleries with their installations and collectors with private art openings. You are guaranteed to be pleased with our level of professionalism, commitment, care, and evidence in all aspects of fine art transportation. Furthermore, we offer the best pricing rates existing on today's market. Do not hesitate to contact us for more detailed information!