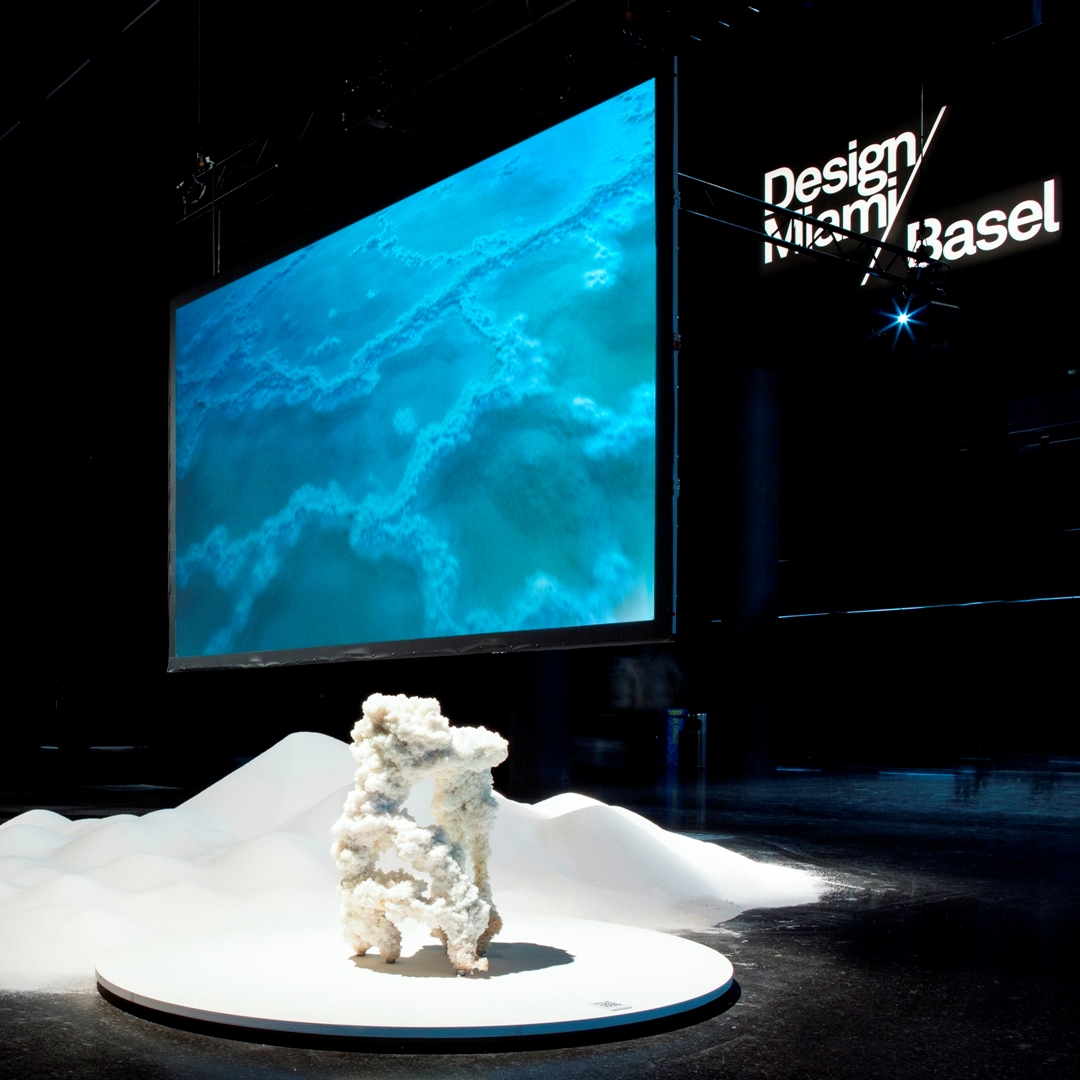 During our memorable trip to Art Basel 2019, we had the pleasure of meeting many talented artists, dedicated collectors, and passionate art enthusiasts. We were also lucky to visit several other important art and design fairs held during the Art Basel week. One of them was the prestigious Design Miami/ Basel distinguished by its amazing presentations of contemporary and historical furniture, objets d'art, and lighting. At Fine Art Shippers, we were particularly impressed by the art installation presented by the Israeli designer Erez Nevi Pana and the NYC-based gallery Friedman Benda at Design at Large, a special exhibition platform for large-scale works at Design Miami/ Basel.
Art Installation by Erez Nevi Pana
Erez Nevi Pana (b. 1983) is an Israeli designer who uses design as a tool to explore and investigate phenomena by experimenting with material. At this year's edition of Design Miami/ Basel, Nevi Pana presented works from the acclaimed Bleached series that caps several years of investigation of the material applications of salt. This amazing project was made for Friedman Benda, a reputable fine art gallery located in Chelsea, NYC.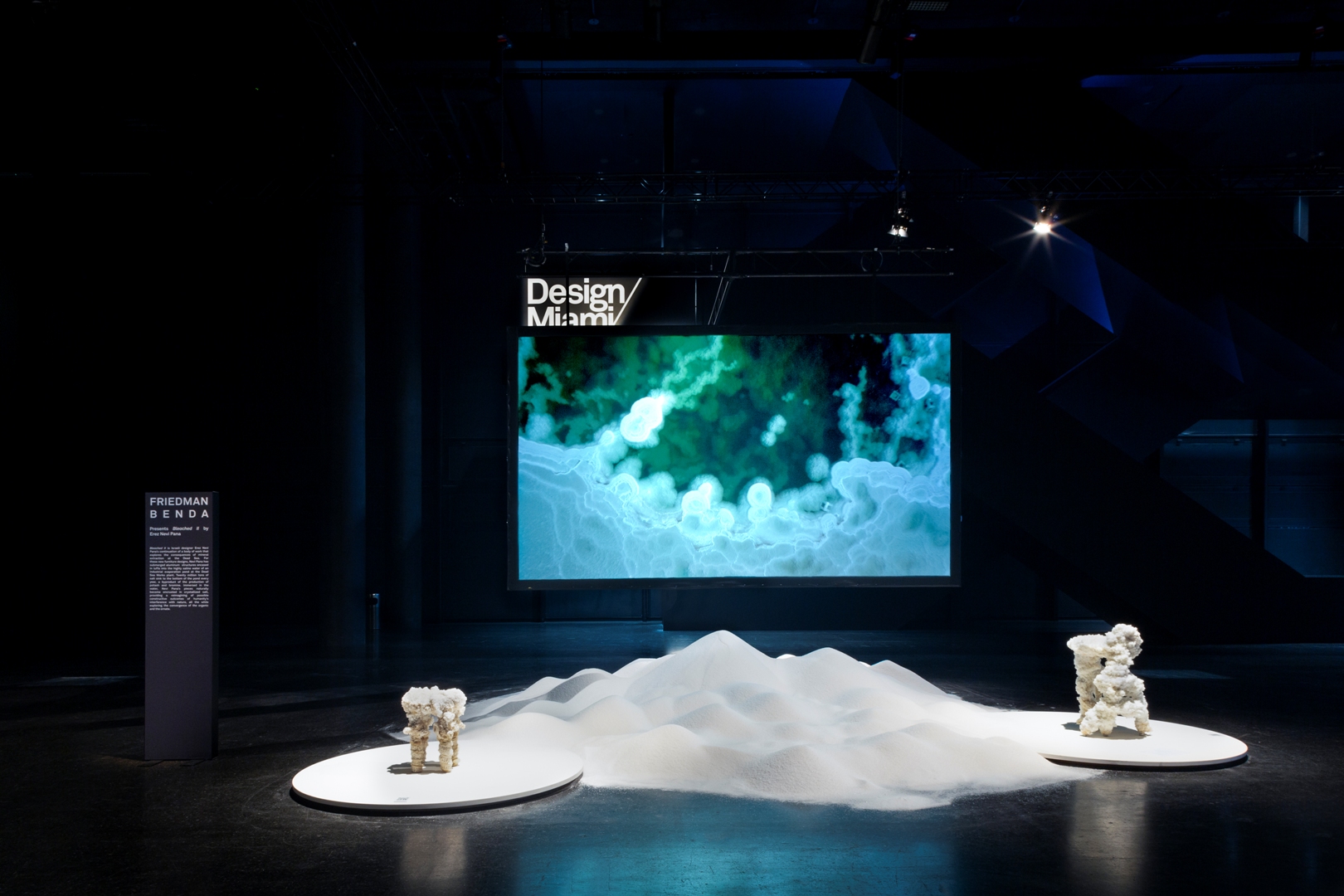 For his Bleached art installation, Erez Nevi Pana submerged different wooden structures covered with locally-sourced luffa into the salty water of the Dead Sea and left them to crystallize like coral formations to achieve unique architectural forms. With this work, Nevi Pana offered a new way to speak about design, showing how the ornate can be combined with the organic. The result is simply impressive.
Photo courtesy of Friedman Benda and Erez Nevi Pana