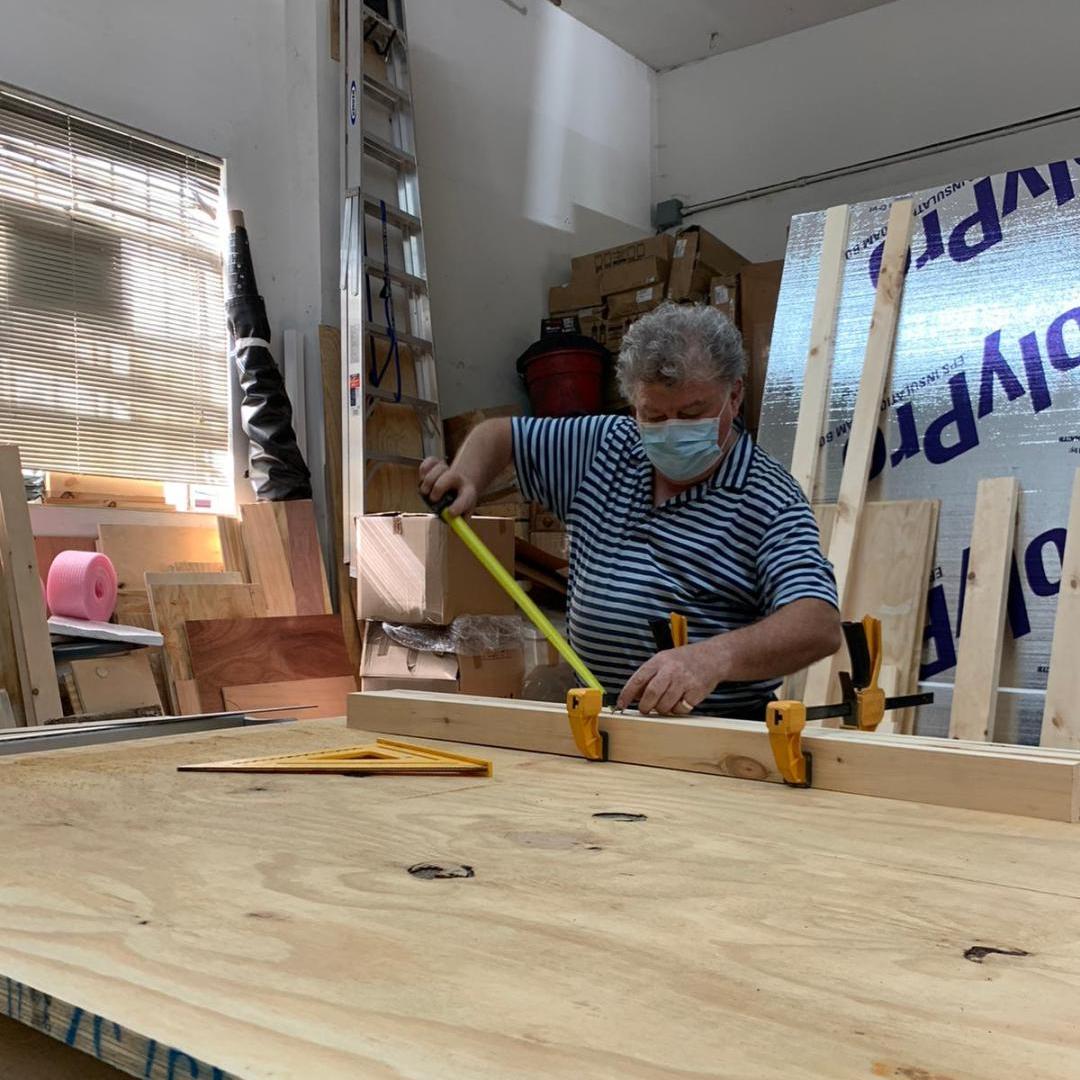 The world has greatly changed in recent months. The coronavirus (COVID-19) pandemic has affected everything and everyone around, forcing people to adapt to a new way of life. With the cancellation of flights and various export/import restrictions, art logistics has also undergone big changes. As a result, many fine art shipping companies have closed their doors, and some of them are unlikely to reopen. As for Fine Art Shippers, we are continuing to operate despite all the challenges. Our small team is working hard to ensure our clients get all the necessary services related to art moving, art shipping, art packing, and art crating in NYC and beyond.
Art Crating in NYC during the Coronavirus Pandemic
Fine Art Shippers has over 25 years of experience in the art logistics and transportation industry. We provide a full range of art handling, art packing, and art shipping services, doing our best to keep the operations running even in these difficult times. Professional fine art crating in NYC has long been part of our job, and we are pleased to offer this essential service in addition to standard soft packing to everyone who would like to protect their art pieces while in storage or transit.
Fine Art Shippers has a specialized warehouse in Brooklyn where we work full time to build custom wooden crates for various fine art and antique pieces. Our art crating services include all types of shipping crates, from museum art crates with custom interior to open crates with a wooden framework to special storage crates intended to protect artworks while in storage. All of the crates are built using the best and most durable materials to ensure that the items are completely protected and can withstand the rigors of the transportation process.
If you need fine art crating and shipping services in New York, please do not hesitate to contact Fine Art Shippers. We are open to business, and we would be happy to help!