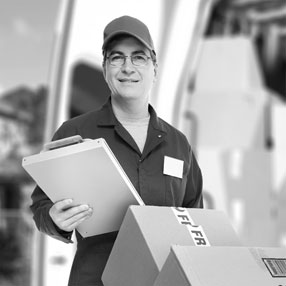 Fine art transportation is an extremely delicate procedure that requires trained experts with the practical experience and knowledge of how to protect precious objects throughout the whole shipping process. In this way, with over 20 years of experience in art transportation, Fine Art Shippers can offer you a full range of art courier services across the USA and globally designed around your needs. Our professional team is always on hand to advise you the best way to move, install, and store your artworks in the most effective and safe way!
You can be sure that when it comes to the transportation of valuable art pieces, such as expensive paintings, antiques, and large sculptures, Fine Art Shippers understand your delivery needs! Our reliable and high-quality art courier service ensures that your prized art objects reach their destination securely and safely. No matter, whether they should be delivered within New York City, across the USA, or even internationally, Fine Art Shippers always determine the most secure transportation method! Thus, to ensure high speed of delivery, we combine different types of transport and track the location of the artworks at all stages of the shipping process. Our company pays great attention to the safety and security of every transported item. We use only special packaging and, if necessary, custom crates for more protection. Moreover, Fine Art Shippers collaborating with proven art insurance companies organize the whole package of insurance for local and international shipping of any fine art object. So, our mission is to provide a full range of art courier services implementing new technologies and using internal and external resources according to your requirements.
Our main values are:
Clients. We truly appreciate our customers and work to meet all your needs.
Staff. We engage people who show initiative and creative approach to the work. We take care of the continuous improvement of their professional skills and appreciate the contribution of each person.
Team. We are a team based on the mutual respect and aimed at achieving common goals.
Quality. We consider it our duty to achieve excellence in everything we do constantly improving the quality of provided services and thereby increasing our value for the customers. You can entrust us with your most expensive art object!
Image. The high reputation of our company is very important for us, and we are constantly working on its maintaining.
Development. It means the continuous development of new ideas and implementation of the best of them in practice, as well as the improvement of art courier service level through the development and introduction of new technologies.
Cost. Our tariffs are significantly lower than those existing on the market today while the quality of our work remains at the highest level. In this way, we can meet your requirements in accordance with your budget! Call us for any help!