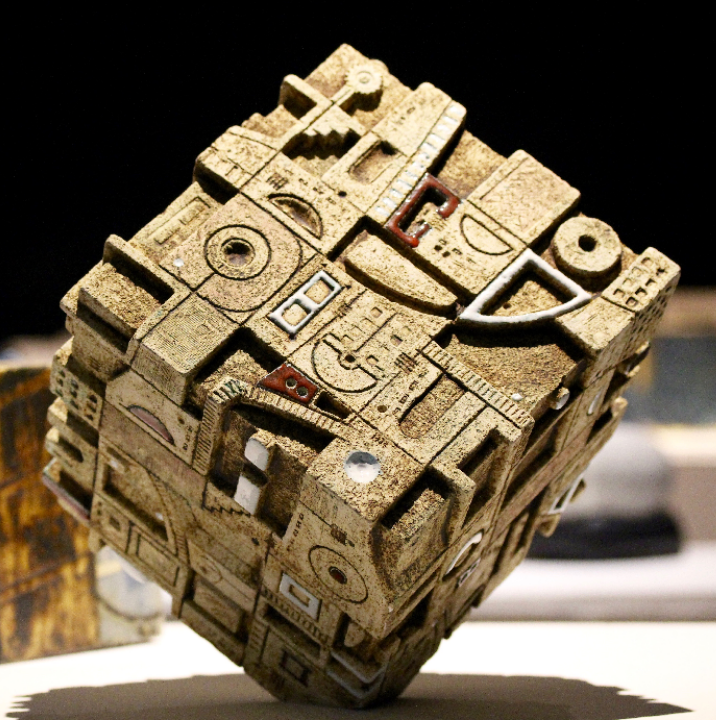 Ceramics is one of the most unusual forms of visual art when it comes to definition. Some people consider it a distinct art form, while others see it as an indispensable and unique genre of sculpture. Whatever it is, the ceramic sculpture is notable for its great hardness and considerable durability. One must possess exercised patience and a good deal of skills to shape and sculpt ceramics. Today, we want to tell you about the acknowledged master of ceramic sculptures Antonio Taschini and his phenomenal artworks.
Antonio Taschini, an Italian Artist Making Singular Ceramic Sculptures
Antonio Taschini is a multi-talented Italian artist who is able to express his artistic inclinations through a variety of media. A professional musician by occupation, he entered the world of visual arts thanks to painting, Russian iconography, and drawing, which are just some of the approaches that Antonio Taschini tried on his way. However, the main artistic tools of the master have always been ceramics and sculpture. He studied sculpting with the ceramists Oriano Zampieri and Maria Gelabert.
Ceramic sculpture holds great significance for the sculptor. In his art, Antonio Taschini subtly combines memory, occult languages, archeology, signs, and metamorphosis of time. His pieces are the products of his personal observation and experience. Dedication to manual creation, profound aesthetic sense, and formal balance make Taschini's ceramic sculptures highly realistic and exceptional in all senses of these words. Drawing on paper, however, still plays an important role in his life and art. It is Antonio Taschini's expressive need that the artist fulfills.
Throughout his career, Antonio Taschini has collaborated with a lot of art galleries, including Galleria Arché and Lentarte, Expart Hallery, and BAAC Gallery, with his many ceramic sculptures being featured at a variety of solo and collective exhibitions. Fine Art Shippers highly recommends that you see the ceramic wonders by the dedicated artist yourself. They will most definitely capture your imagination!