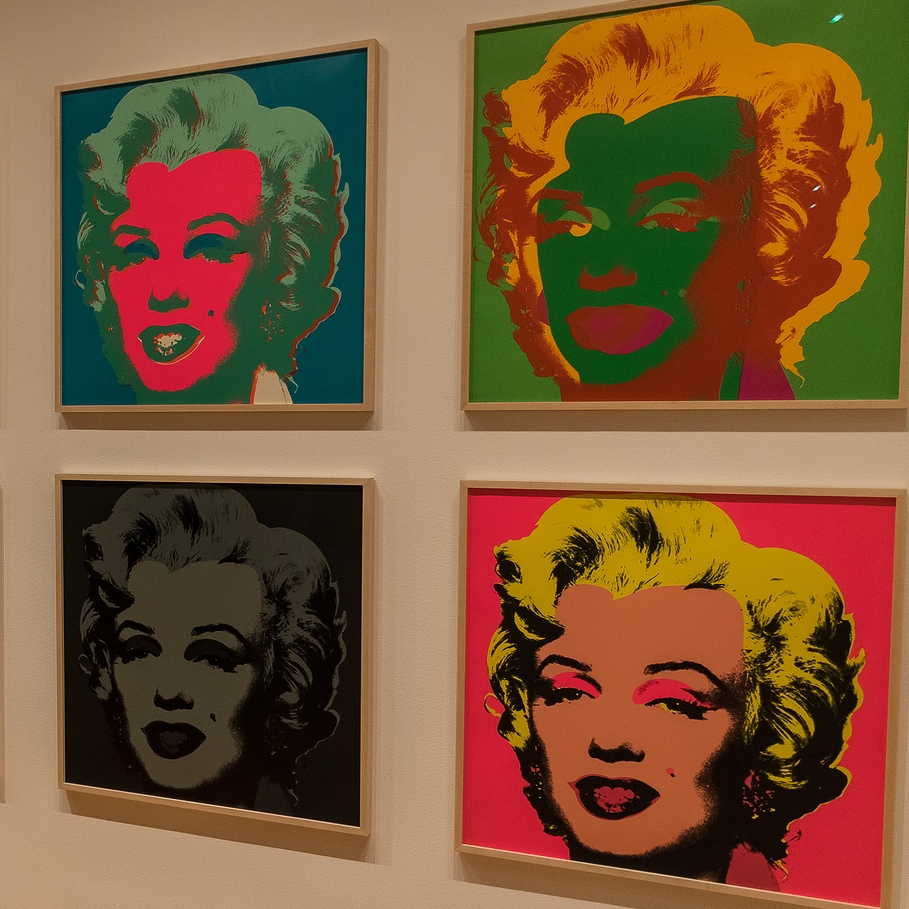 The shining star and true legend of the pop art movement, Andy Warhol is the icon yet to be surpassed. Fine Art Shippers had the pleasure of shipping artwork by such a notable artist, who took commercial and contemporary art to a whole new level. Although much was said and written about Andy Warhol, we invite you to discover this art phenomenon once again.
Andy Warhol's debut in Pop Art
Andy Warhol was born and raised in Pittsburgh, PA. He studied commercial art at the Carnegie Institute of Technology and earned a Bachelor of Fine Arts degree in pictorial design in 1949. Thus, combining fine art with commerce, Warhol found his own niche in the ever-changing world of contemporary art.
Right after the graduation, Andy Warhol moved to New York where he started his career in advertising art. In the 1950s, his works were already exhibited at some of the most prominent local galleries. That time was also marked by the development of the pop art movement, which gave great impetus to Warhol's artistic career. Moreover, Pop Art in New York is now commonly associated with Andy Warhol.
Icon of the pop art movement
Thanks to Andy Warhol, the notion of "pop art" not only developed but also became viral in the United States. Warhol evolved the idea of transforming this kind of art into something big, unparalleled, colorful, glamorous, and massive. His art devoted to mass-produced goods and world-known personalities was a huge success, turning the artist into an icon of American Pop Art.
Nowadays, Andrew Warhol's artworks are being sold for millions of dollars at the leading art auctions around the world. Among the most notable pieces are Warhol's Campbell's Soup Cans, Marilyn Monroe, Eight Elvises, Self-Portrait, and Coca Cola.
The importance of Andrew Warhol's contribution to Pop Art is immeasurable, and his image is sure to remain unprecedented in the history of contemporary art.