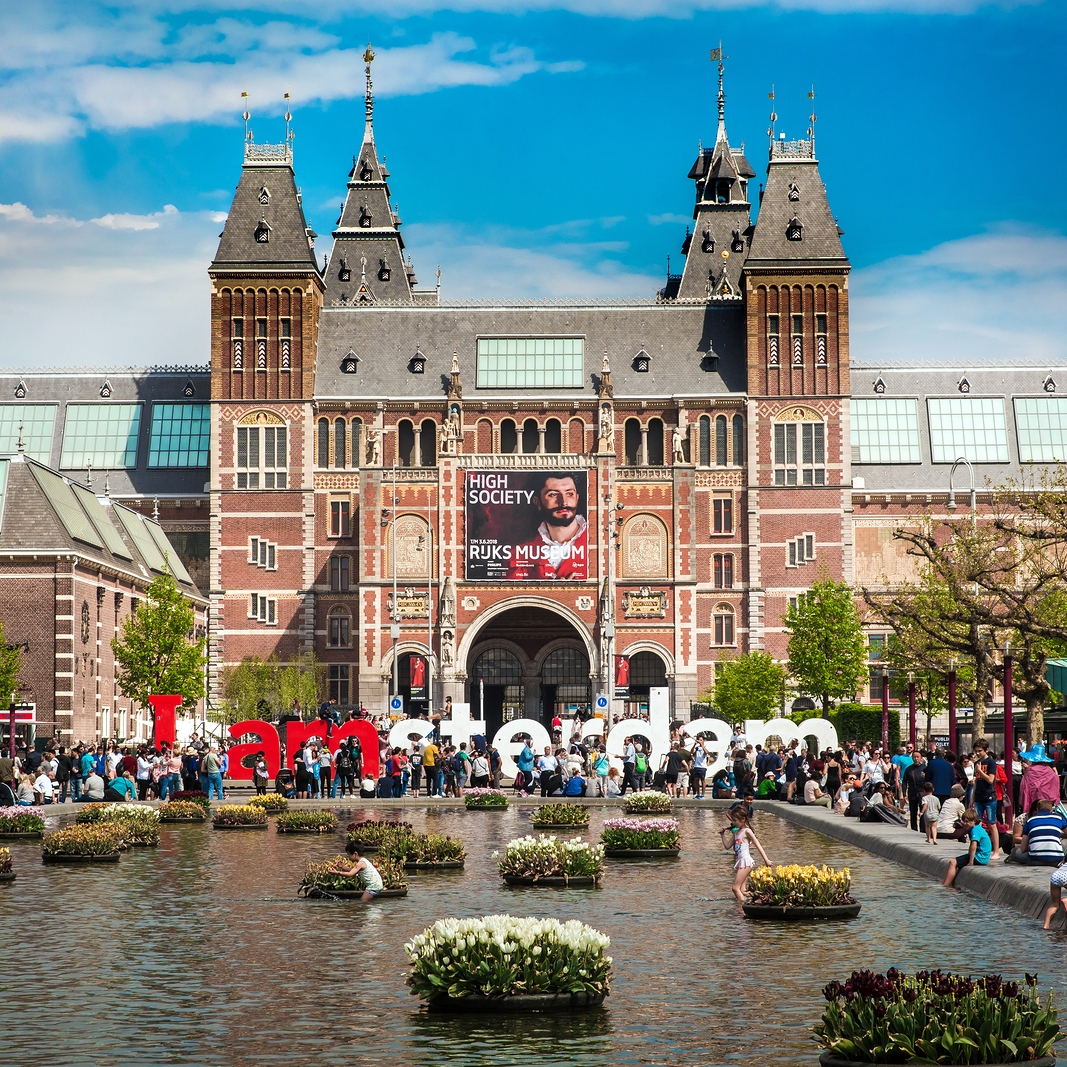 At Fine Art Shippers, we ship fine art all over Europe. We have representative offices and partners in London, Paris, Madrid, and Berlin, which allows us to provide comprehensive art handling and art logistics services to the European galleries, artists, museums, cultural institutions, and private collectors. Our team also serves art business professionals and individuals in the Netherlands, shipping fine art to/from Amsterdam and other cities across this beautiful country. We particularly specialize in transporting art to various exhibitions and shows held in the Netherlands, including the prestigious Amsterdam International Art Fair.
Amsterdam International Art Fair 2019
Amsterdam International Art Fair (AIAF) is one of the most important art events in the Netherlands. This amazing two-day show will be held this year at the Beurs van Berlage on August 30-31, bringing to Amsterdam over a hundred exhibitors from the Netherlands and around the world.
Located in the heart of Amsterdam, AIAF is focused on presenting product from Art, Design, Architecture, Handicrafts, and Gifts industries to a wider audience. The list of exhibitors participating in this year's edition of the show includes Ajtner Fine Art Gallery from the Netherlands, Haanaes Gallery from Switzerland, Bluenight Art Gallery from Italy, Gallery Gregory Siff from the United States, Asahiyama Art Gallery from Japan, The Taipei of Old from Taiwan, and many others. The list of artists is no less impressive. The visitors will be able to enjoy works by Pieter Antonie, Claudia Fauth, Henk Veen, Jan Aanstoot, and many other contemporary talents.
In addition to showcasing contemporary art and design, AIAF will present The AIAF Awards 2019 that will be judged by the fair curators and guest judges. The ceremony will be held on August 31, 11am – 5pm. If you are in Amsterdam, we highly recommend that you visit this wonderful event and get some amazing items from the talented international artists.