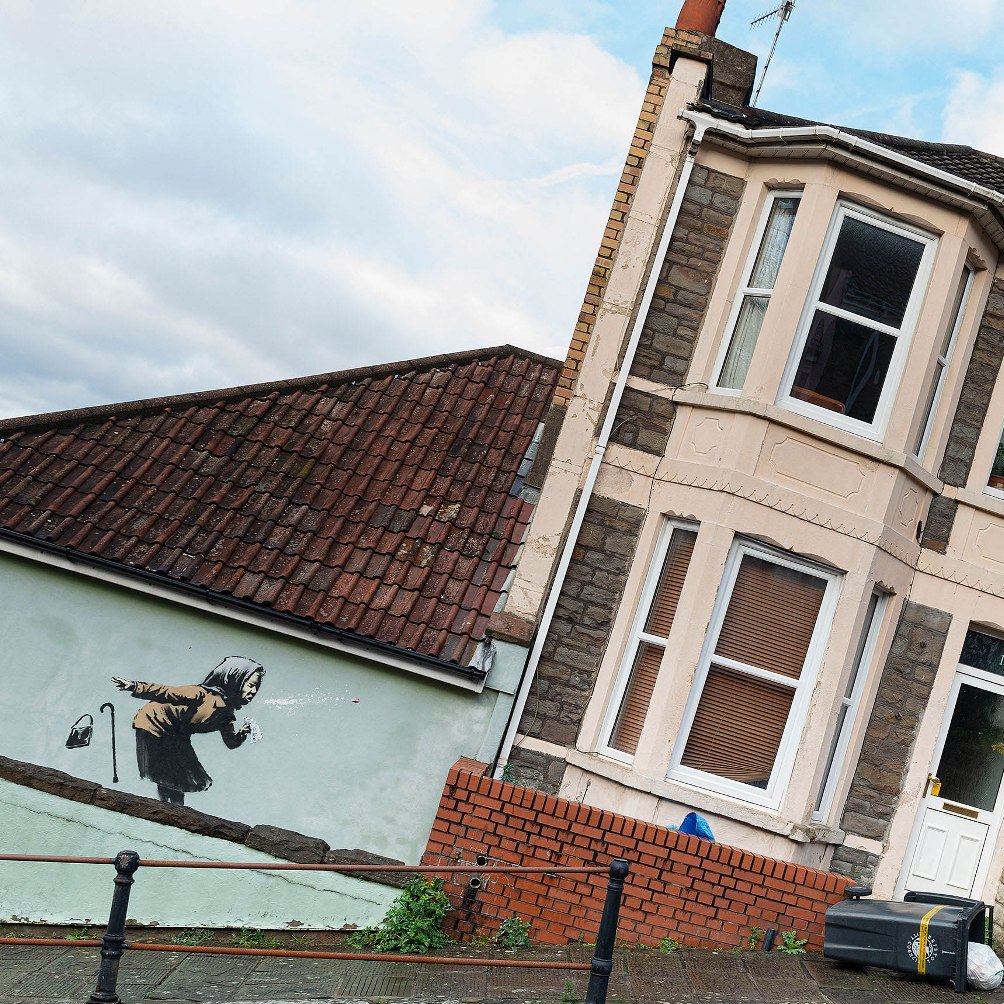 A new Banksy mural is always the big news in the world of art. Each work by the elusive street artist causes a stir and sparks a huge reaction from both his loyal fans and art professionals. We still remember Banksy's last visit to New York City and his thought-provoking murals that appeared in the Brooklyn neighborhood of Midwood in 2018. Back then, Fine Art Shippers even had the pleasure of moving a Banksy wall depicting a black seal with a ball on its nose to preserve it for future generations.
Aachoo!! – The Newest Banksy Mural in Bristol
On December 10, 2020, another Banksy mural appeared for everyone to enjoy. This time, the anonymous British street artist left a commentary on the COVID-19 era in his hometown of Bristol. Banksy's latest artwork shows an elderly woman whose sneeze appears to knock over a row of buildings. The woman is depicted in a headscarf, holding a handkerchief in her left hand but dropping her handbag and walking stick while sneezing out her dentures. According to Banksy's official Instagram account, the mural is titled "Aachoo!!", which is a clear reference to the current situation with the coronavirus pandemic.
"Aachoo!!" was painted on the side of the house on Vale Street in the southwestern part of the city, one of the steepest residential streets in England. The property is owned by Aileen Makin. It is interesting that the woman was going to sell the house for £300,000 (approx. $400,000) but refused the deal after Banksy confirmed the mural was his. Now, Makin's property is estimated at £3-5 million (approx. $4-6.5 million).
Just like many other Banksy artworks, the newest Banksy mural was covered over with a massive piece of acrylic for its protection before being unveiled last month, on December 10.
Photo credit: Banksy/banksy.co.uk