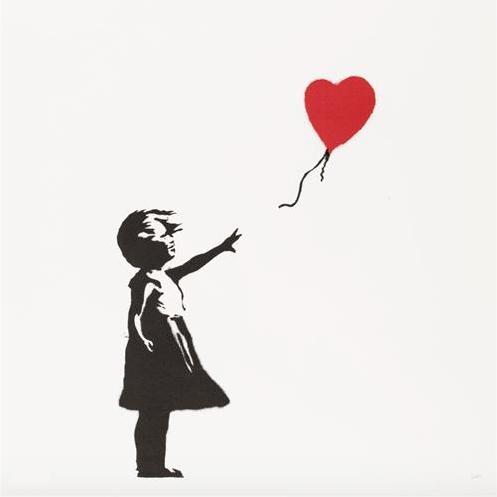 Woodbury House is a private gallery located in the very heart of London's vibrant Soho. Focused on the work of contemporary artists, both established and emerging, it offers a variety of art pieces for any taste and budget. These include iconic "Shadowman" paintings by Richard Hambleton, multimedia works by Daze, original sculptures by Schoony, innovative futurist pieces by Tom Webb, and more. Besides, Woodbury House has recently added some Banksy artworks to its diverse collection.
Banksy artworks are now incredibly popular. Art collectors from around the world are ready to pay millions of dollars for the privilege to own a piece of art created by this anonymous street artist. For instance, Banksy's "Keep It Spotless" was sold at Sotheby's New York Charity Auction 2008 for a record $1.87 million. However, there are also Banksy artworks that come at much more affordable prices. For example, a very interesting selection of Banksy screenprint editions has been added to the Woodbury House collection. These include the iconic "Girl with Balloon" (edition of 600), "Morons (Grey)" (edition of 30), and "Flag (Ghetto Crew AP)" (edition of 20). Each of them is available at Woodbury House for a limited time.
It is also worth noting that in addition to showcasing and selling artworks, Woodbury House is known for helping collectors build up investment-quality collections of high-value pieces. The gallery's team of experts can analyze, verify, and present fair information on any item, assisting with the art acquisition process from A to Z. Very recommended by Fine Art Shippers!