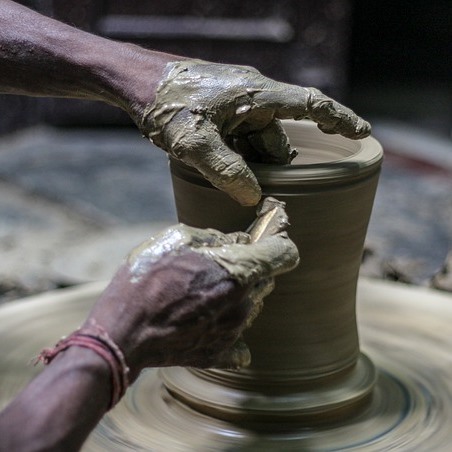 Are you an innovative professional capable of creating artistic works from other mediums as a fine artist? A fine artist creates visual art for decorative, aesthetic, and business purposes. You can choose from an array of different specialties, such as painting, sketching, digital art creation, and sculpting. You can also choose to work as a freelancer, self-employed artist, or work for an organization. Many artists opt for the last option, which is working for an organization, and if you're in this category, you must know how to create your CV and what fine artist skills you should include. If you're still unsure about what to include, this article is for you, but before we delve into that, let's talk about the job responsibilities of a fine artist in an organization.
Job responsibilities of a fine artist
If you're going to work in an organization, you should familiarize yourself with some of the job responsibilities you may have to handle. Some of these are:
Brainstorm for ideas. Before you create any artwork or even start making plans, the first thing to do is to brainstorm the ideas for the project.
Gather materials. It's also your duty to gather the necessary materials for the project once you're clear on your idea. Depending on the project, some materials you may need are canvases, paints, professional software, and other artistic tools.
Create a portfolio. You may need to build a portfolio to display your abilities as an artist and share your art with other people.
Market your abilities. You're your marketer, so when you take commission work, you should look for ways to market your abilities and sell yourself. You can do this by networking with other professionals in the industry, attending art events, and creating a social media profile.
Sell your work. You're going to create art that you will sell. So, the job also includes setting the price for your work and making arrangements for art deliveries.
Build relationships. Relationship building is important in any profession and industry, so you're not left out. Ensure to build relationships with your customers and other professionals within and outside the art industry. This way, they can share your work easily and help you find potential customers.  
Examples of skills to add to your CV
Working for an organization means creating a CV and applying for the role. For this, you may need a professional CV editor to help you add some final touches to your CV and make it perfect before submission. However, you need to know what skills to add to your CV before that. These include:
1. Realistic drawing
This is the ability to draw artworks mimicking real-life accurately. It is not a style that all artists use, but it's important that you can draw realistic art. By mastering this skill, you can create more realistic landscapes, portraits, and object-oriented art. It allows you to create complex works that exceed clients' expectations.
2. Communication
Communication skill is crucial as it helps you build strong relationships with people. You will be able to meet your client's requests and help them understand your vision. It is essential to send updates on the work to the clients and listen to their feedback.
3. Drawing from imagination and memory
This is a valuable skill, especially if you're taking requests for commission work. It mostly involves creating something based on the client's description. Sometimes, you may not find a real-life model for what the client wants, so you have to use your imagination to achieve the right result. This skill is also great for creating fantasies and surrealism.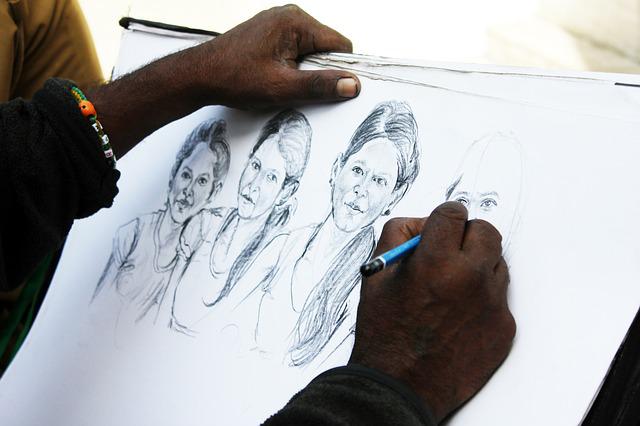 4. Understanding of perspective
Perspective is how people view or observe a work of art. For instance, if you paint the sky, you might paint it from a viewer's perspective looking up. The same type of painting would be entirely different if you use an eye-level perspective. Understanding perspective is important for an artist, as you can create art from several points of view.
5. Composition
This skill requires your knowledge of several artistic topics and techniques such as texture, color, space, form, and shapes. The composition has to do with your holistic approach to creating a work of art, detailing every step you make to add to your work. With composition skills, you can create works that have multiple subjects and complex backgrounds. It also gives you the knowledge that you need to understand the interactions between each aspect of your artwork, such as shading, space, proportions, and perspectives.
Conclusion 
Creating your artist CV is important if you're looking to work in an organization. However, knowing the best skills to include in your CV in 2022 is even more important.