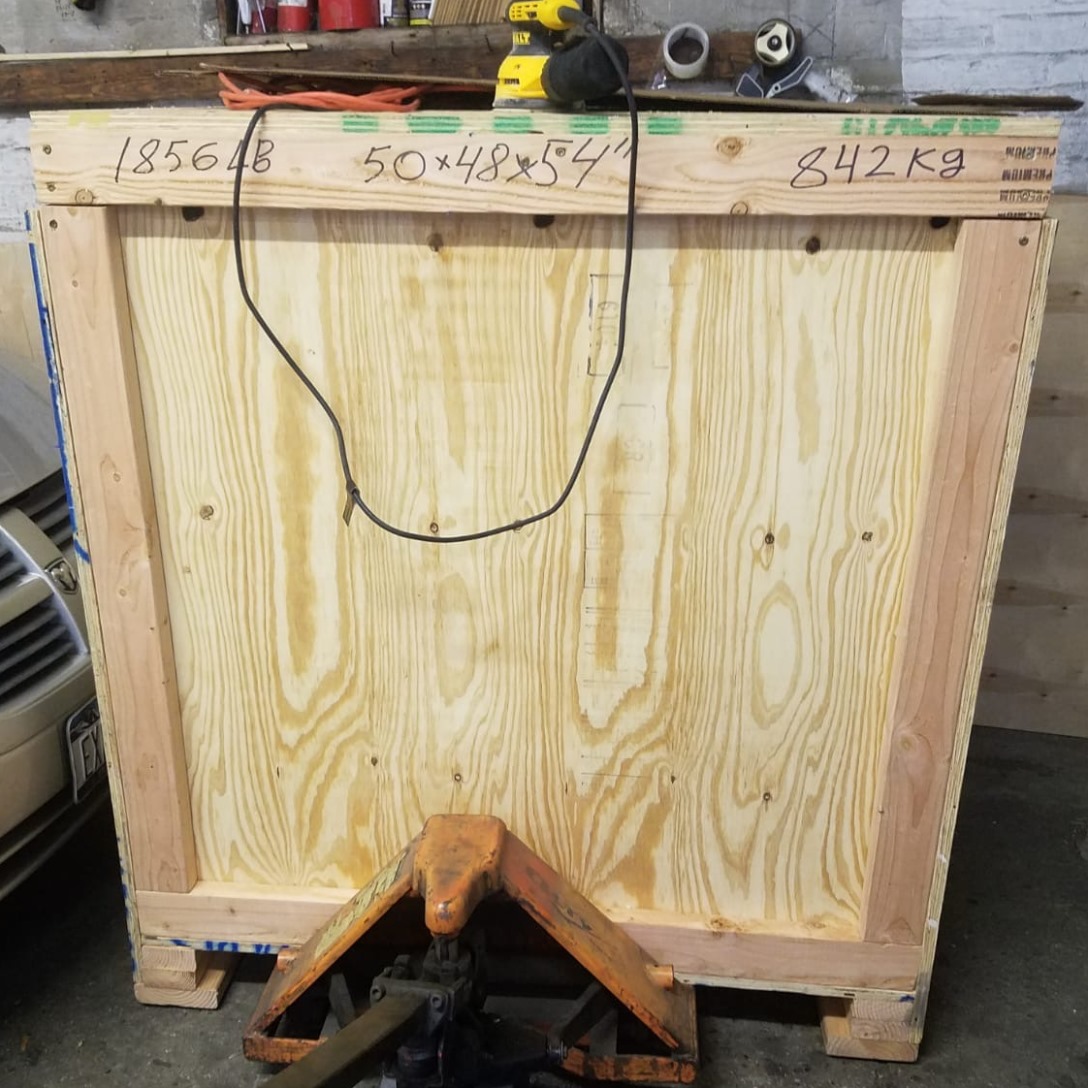 There are many durable packing supplies for any need in the market. However, picking up the best ones for shipping valuable fine art and antiques is sometimes a challenging task. Moreover, in most cases, when shipping a heavy sculpture or a large painting, you will likely need an art crate specifically designed to fit your artwork. If you are still wondering, "Why do I need to use custom crating services?" read this blog post to learn 5 good reasons.
5 Good Reasons to Use an Art Crate When Shipping Valuables
1. Strong protection
Custom art crates are always built according to the highest standards and exact dimensions of your artwork. An art crate is primarily used to ensure additional protection of fine art being shipped over a long distance. Due to the construction of such crates, it is possible to protect art even from high levels of humidity and vibrations.
2. Longevity
The main benefit of wooden art crates is that they are built from high-quality wood that can withstand climate changes and pressure. Thus, the artwork will be more secure when transported in a solid wooden crate.
3. Various types
Depending on the type of your art, you can choose among various crating services that include:
Standard crates for almost all types of fine art transported across the country or internationally.
Travel frames for oddly-shaped artworks and pieces with delicate surfaces. They are perfectly suited for consolidated art shuttles.
Museum crates for expensive and very fragile pieces of valuable art and antiques.
4. Competitive rate
In NYC, you can find professional art shipping companies offering a custom-built art crate at a competitive rate. For instance, at Fine Art Shippers, we offer a complete range of art crating services at very reasonable prices to meet any need and budget.
5. International shipping
Long-distance shipping requires the proper protection of artwork. A custom art crating service is the smartest way to ensure the smooth transportation of even the most delicate pieces.
Feel free to contact Fine Art Shippers if you need high-quality crates for the safety of your possessions. We would be happy to help!