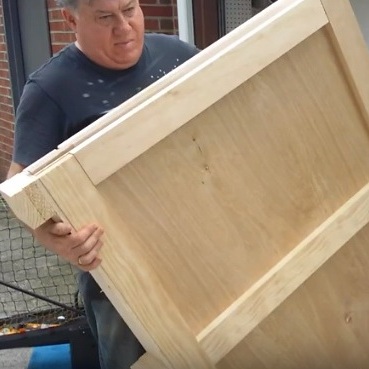 Whether you are a gallery owner who has recently sold a valuable piece of art or an avid collector who has found a special piece for your private collection, you want the artwork to arrive in perfect condition. It is not a big deal if you are moving it locally, but the long-distance transportation of valuable and fragile items is quite a hassle. Not only do you need to hire a specialist art shipper for this job, but you need to think about the proper protection of our art treasures in transit. Thus, in addition to standard soft packaging, you will need durable fine art shipping crates built to protect your artworks during the move.
Fine Art Shippers is a professional art logistics company that has been operating since 1995. We provide expert art shipping, art handling, and art installation services tailored to meet the needs of art collectors, artists, auction houses, museums, and galleries. Be it a local or a long-distance shipment, we always pay special attention to the packing requirements of the transported items and never ship valuable and fragile artworks without crating them in special fine art shipping crates. All our crates are custom built by our own team of experienced crate makers who can ensure that even the most delicate pieces arrive at the destination in their perfect condition. Besides, at Fine Art Shippers, we are proud of our ability to provide premium quality services at highly competitive rates that are hard to beat.
Our fine art shipping crates, as well as our art packing and crating services, are diverse and can be customized to any specific needs. For example, Fine Art Shippers has extensive experience in building crates for priceless Old Master paintings, oversized sculptures, antiques that should be transported in special conditions, and many other items that you cannot entrust to just any shipping company. We know all the ins and outs of the fine art crating service, and we know how to manufacture crates of any size. We can also build a custom crate at the client's location if needed.
Our fine art shipping crates range from basic and economical one-way crates to museum-quality exhibition crates and travel frames for artworks with delicate surfaces. Whatever piece of art you are going to ship, Fine Art Shippers can provide you with the safest and most cost-effective art crating solution that suits your needs best!