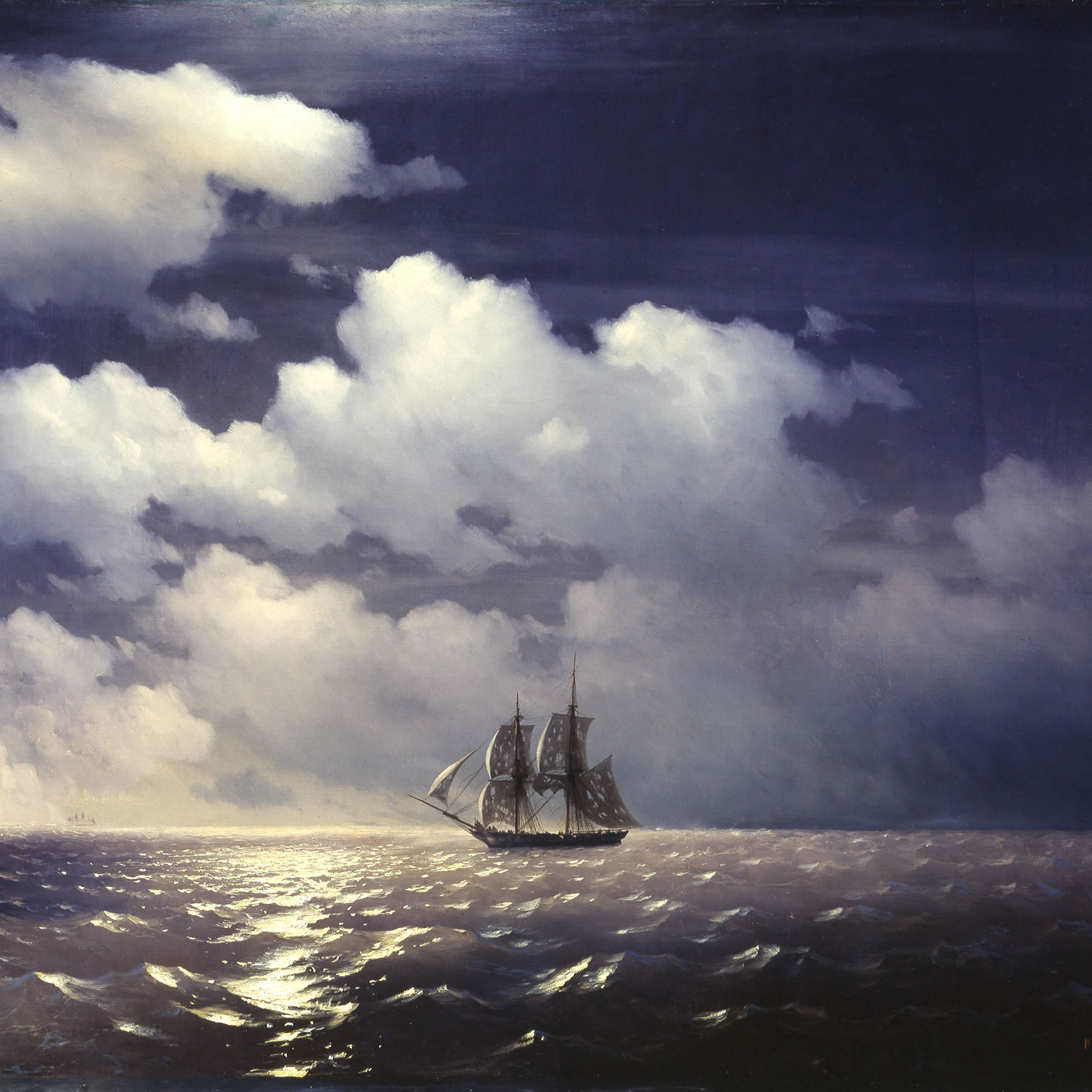 Oceans and seas are boundless sources of energy and inspiration, and artists harness the power of water, transforming it into exquisite imagery of fine art. Maritime culture and art were in their prime during the Romantic era, especially in Britain, Denmark, and then America. If you are as excited about nautical art as we are, take the time and explore some thrilling ship paintings by famous artists of the Romantic movement.
4 Must-See Ship Paintings by Famous Artists of the Romantic Era
1. A Smuggling Lugger Chased by a Naval Brig, Thomas Buttersworth (19th century)
National Maritime Museum, London
You see a luger with a pirate flag escaping from a naval brig at night. The dramatic play on light and shadow makes Thomas Butterworth's painting especially impressive. Pay close attention to the waves and how they react to the beams of light from the small patch of sky.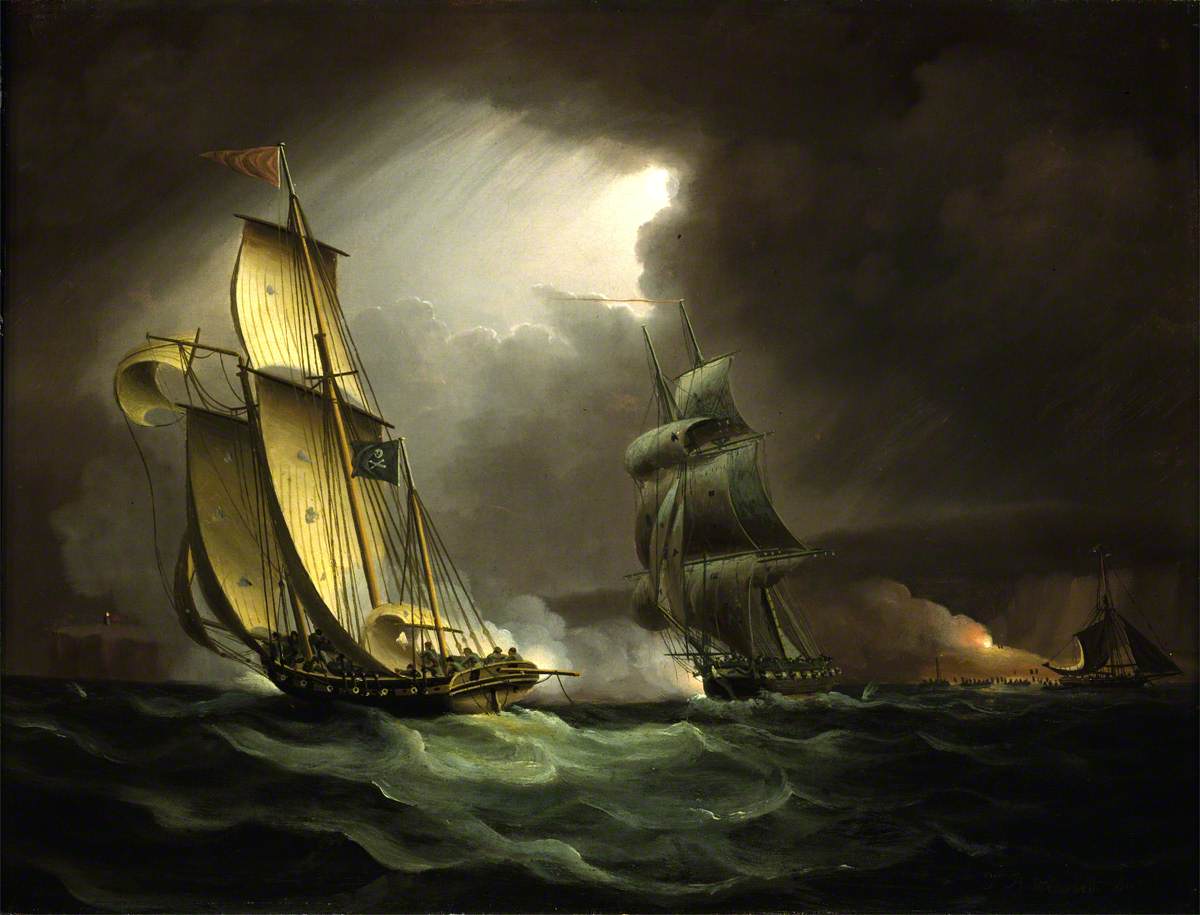 2. Becalmed off Halfway Rock, Fitz Henry Lane (1860)
National Gallery of Art, Landover
The American artist Fitz Henry Lane depicts a deeply soothing and romantic seascape. It is one of those ship paintings by famous artists that you will want to look at to calm your turbulent thoughts.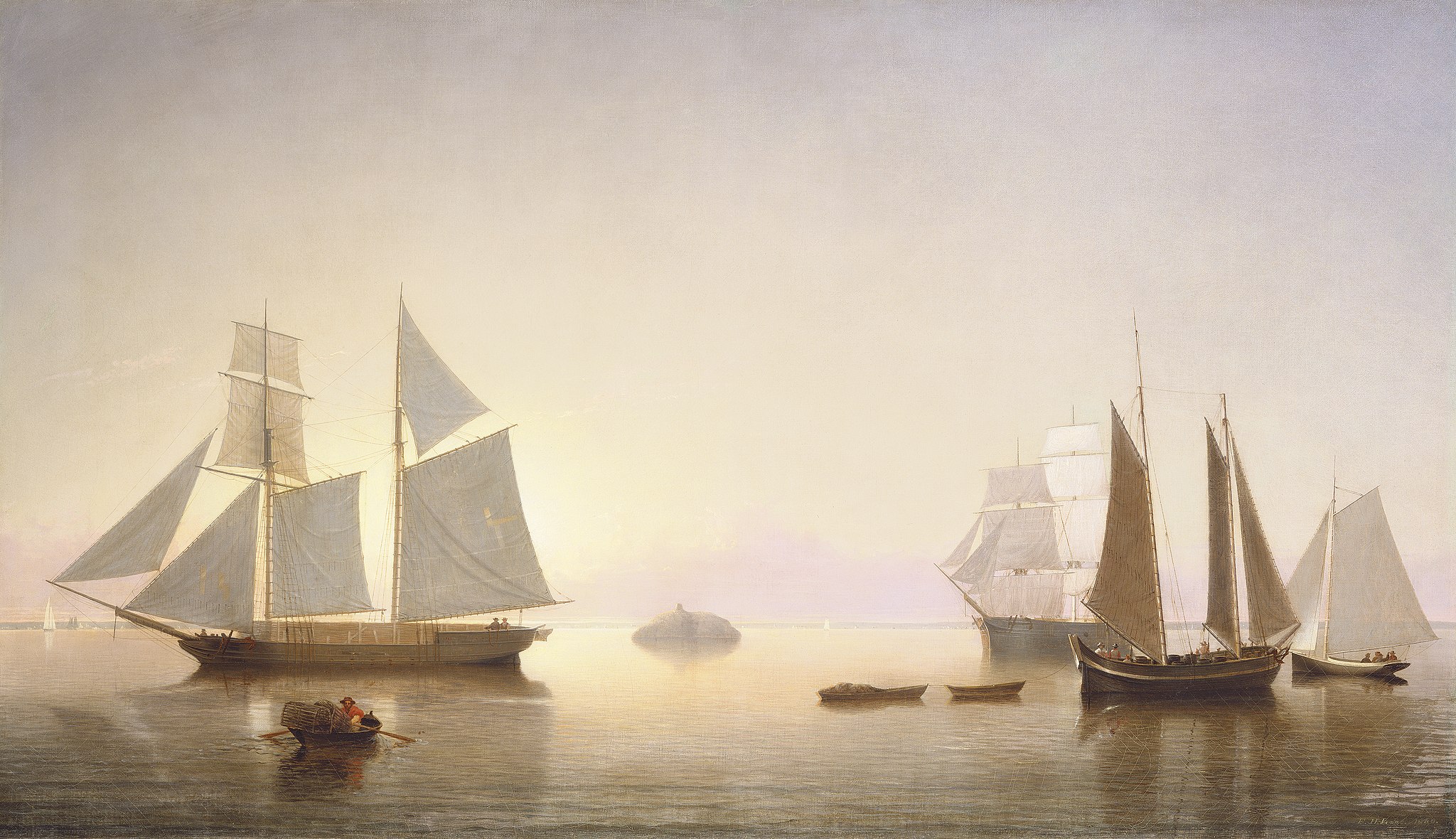 3. The Battle of Trafalgar, J.M.W. Turner (1822-1824)
National Maritime Museum, London
The scenes of the sea skirmishes are not less exciting than picturesque seascapes. And such is the allegedly most controversial painting by the iconic naval painter J.M.W. Turner. Despite historical inaccuracies, the artwork simultaneously pays tribute to the influential historical event and shows the high price paid at wars.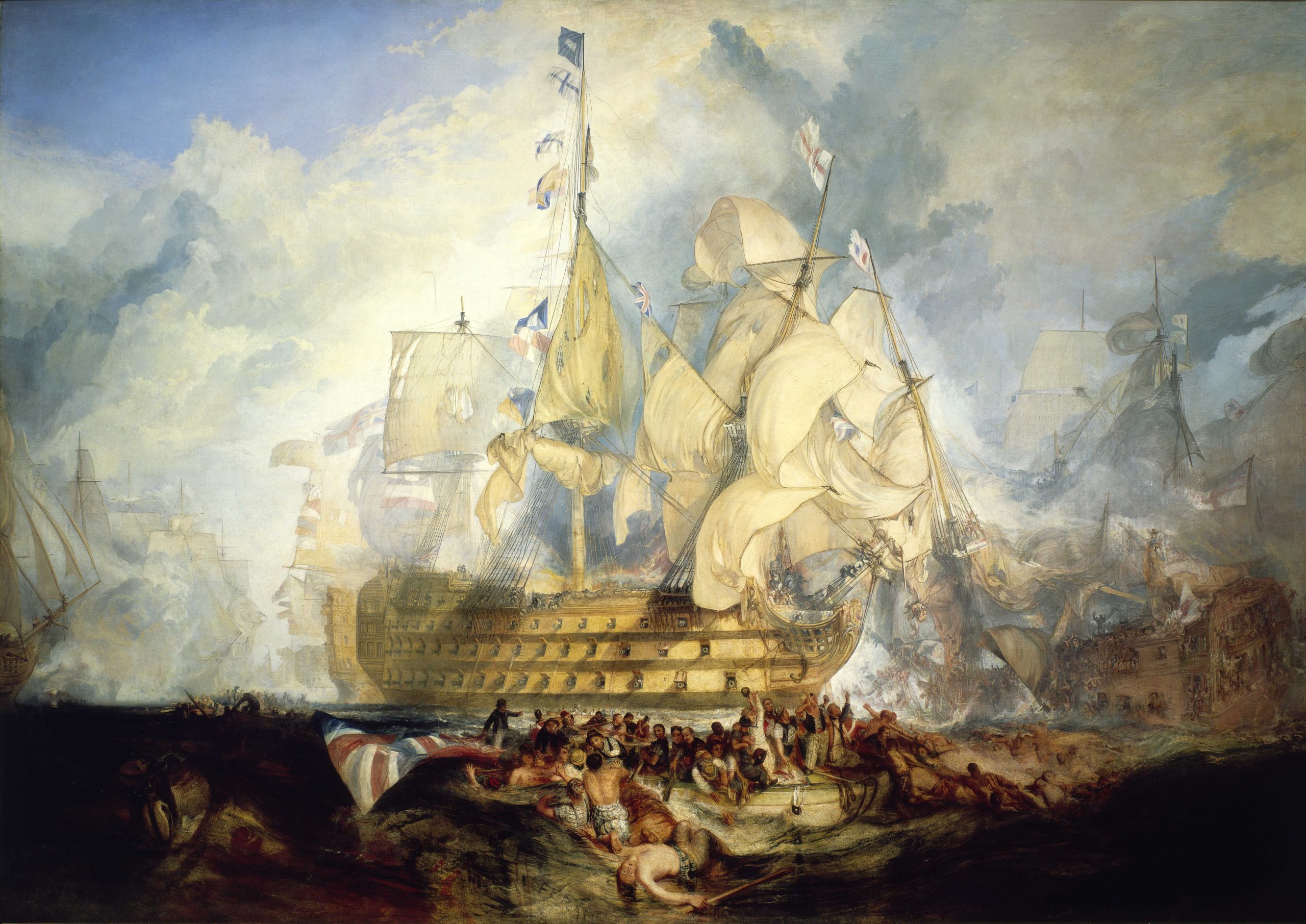 4. The Russian Squadron on the Raid of Sevastopol, Ivan Aivazovsky (1846)
Russian Museum, Saint Petersburg
The list of ship paintings by famous artists of the Romantic era wouldn't be complete without Ivan Aivazovsky. The painting focuses viewers' attention on the Russian squadron maneuvering near the city of Sevastopol in Crimea.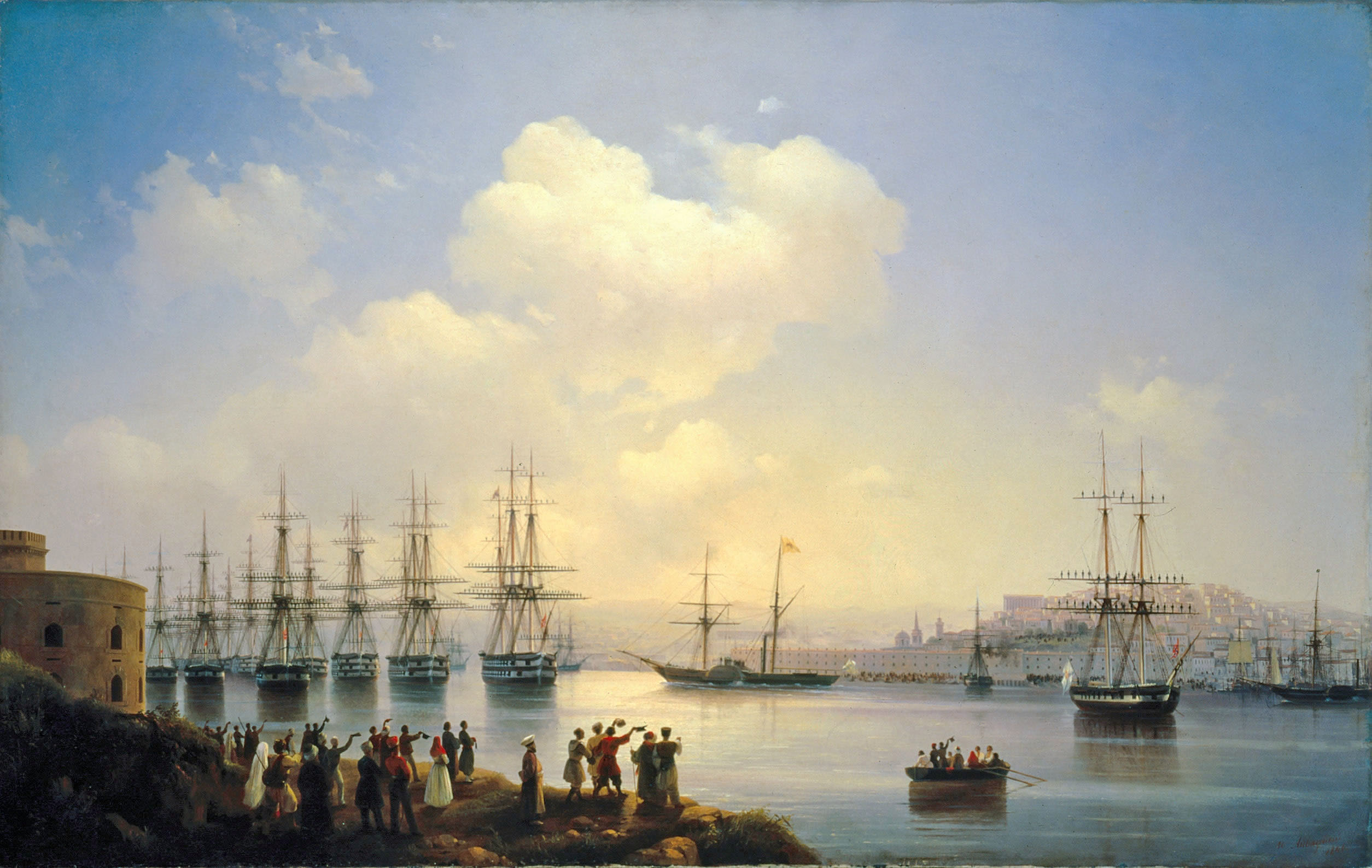 Whether calm or stormy, oceans and seas will never stop capturing our imagination and kissing our souls. Enjoy!