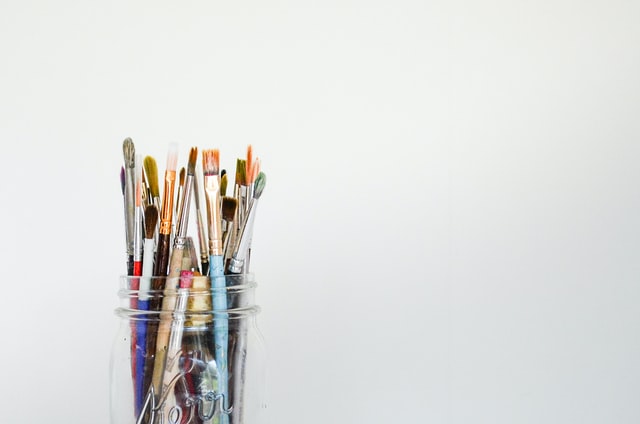 Inspiration has always been regarded as one of the most imperative phenomena that go into art creation and learning. Not so long ago, artists and art students relied on their nearby surroundings to get motivated. And perhaps, they even struggled to find ways to attract more audience to their work.
However, thanks to the advent of the Internet, art students these days have an unparalleled level of access to resources across the world. If you are an art learner yourself, this article will point out some of the best websites and apps that you will want to bookmark for future references.
1. EssayPro
Whether you are an art student or a science major, you are required to combat some theory subjects in your college. And not so surprisingly, writing long essays while you could be out doing creative artwork can be a buzz kill.
However, what if you have the option to complete your essays and find time for art? Now, you can study better with essay writing service EssayPro and get top grades on all subjects. The website has a team of professional writers who can tackle any hard subject, be it at a high school, college, or graduate level. So the next time you are struggling to complete an essay, make sure to check out this resource.
2. Skinny Artist
Skinny Artist is a blog set up by a community of artists. And you will find almost anything and everything related to art on this website. People share not only their attempts at art-making but also strategies about how you can sell your work and develop a brand.
There is a chance to also hear from artists across the globe about their experiences and tips on how to navigate your journey. Alternatively, you can also reach out to professionals to share your creations.
3. Art Terms Tate
You might already be familiar with Tate, the renowned museum in London. However, you do not know that the website of this establishment comes with a unique glossary that has definitions of hundreds of art terminologies.
It covers topics such as art movements, different mediums, prominent artists, types of artworks, and more.
4. Textile Artist
If you have a passion for textile art, then TextileArtist.org is a must item on your list of go-to websites. The platform can educate you about the textile industry, techniques to use or gain insight on any related topic.
The website was founded by Joe and Sam Pitcher, inspired by their mother's accomplishments in the field of textile design and embroidery. There is a club that you can join and online courses that are provided by industry experts.
5. Google Arts and Culture
You no longer need to fly across oceans to visit your favorite museums or glare at stunning art pieces. Google has put together an impressive website that caters to all artists and art enthusiasts. It is challenging to describe what exactly this website does.
But you will be able to view artwork in high resolution and even zoom in to see details. The website also features games and puzzles that make art learning more interesting and fun. You will also find curated articles and cover stories on art establishments across the world. In other words, Google Arts and Culture can easily be your one-stop shop to expand your artistic horizons.
6. Art Babble
Art Babble is another website that can direct you to tons of resources across multiple fields. Whether you are interested in architecture, performance arts, new media, photography printmaking, or design, you will be able to find interesting and educational articles on this platform.
You can also categorize your search based on period and style. Art Babble is also a great way to keep yourself updated about the latest developments in the art industry.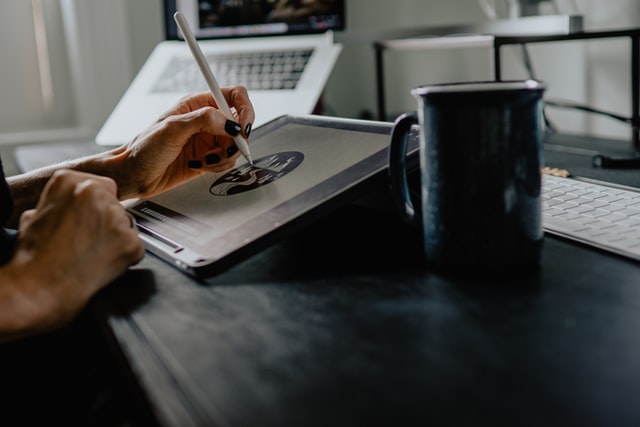 7. Art Biz Success
As an art student, you are trying not only to learn but also to set up your brand. Art Biz Success is a website set up by Alyson Stanfield to help artists attain success in their fields. She offers business consulting for artists that will help them launch products.
You will also be able to download free guides or get tips on marketing your work via a podcast. Besides, the website features a blog that will keep you posted on the latest trends in the art industry.
8. The Abundant Artist
Created by Cory Huff, this is yet another website that caters to artists who want to sell their work. Using guides, courses, and podcasts from this platform, you will be able to obtain more information regarding how to connect with the artistic community and how you can collaborate with them. You will also learn to correctly price your artwork.
If interested, the website also has a group of artists from all over the world who meet in person and over video calls. You can join as a member to take part in the activities and learn from the experts.
9. Artwork Archive
Already on your way to launching your art business? The first step would be to organize your existing artwork and make sure that the system is scalable for the future. Artwork Archive is a powerful tool that can help you keep your portfolio organized.
This inventory management software will allow you to easily track the works, locations, income, your shows, connections, and more. You will even be able to generate professional reports and manage expenses related to your business. The website is also useful to find opportunities for artists to enter competitions.
10. Saatchi Art
Suppose you are looking for a marketplace to sell your artwork. In that case, Saatchi Art is a website often visited by collectors. They feature photographers, painters, sketch artists, sculptors, and more.
As an artist, you will be able to receive 70% of the proceeds after the commission. The platform also features and promotes new artists to help them attain more exposure.
11. Society6
At first strike, you might find that Society6 is a well-put-together, refined version of Etsy. However, this website features artists and gives them a platform to showcase their art. You will be able to sell art in different forms, be it as t-shirts, coffee mugs, home decor, or more.
Even better is the fact that you only have to give Society6 the design, and they will do all the legwork and turn them into prints on different products. But you will still be able to keep your rights and receive a decent price.
12. Blurb
Want to see your artwork printed on a book? Why not do it yourself? Blurb is a design tool that allows you to create products such as photo books, notebooks, wall art, magazines, and more.
As an artist, you can place large order services or hire an expert who can recommend what kind of products might be best suited for your artwork. Once you are done with the design and printing,
You can then choose to sell and self-publish across major platforms such as Amazon, Apple iBooks, or Ingram.
Long story short, as an artist—your options are practically countless these days. These websites listed here are only a fraction of the plethora of resources available. But these are great ways to gain more knowledge, learn about marketing your artworks, and even selling them online.