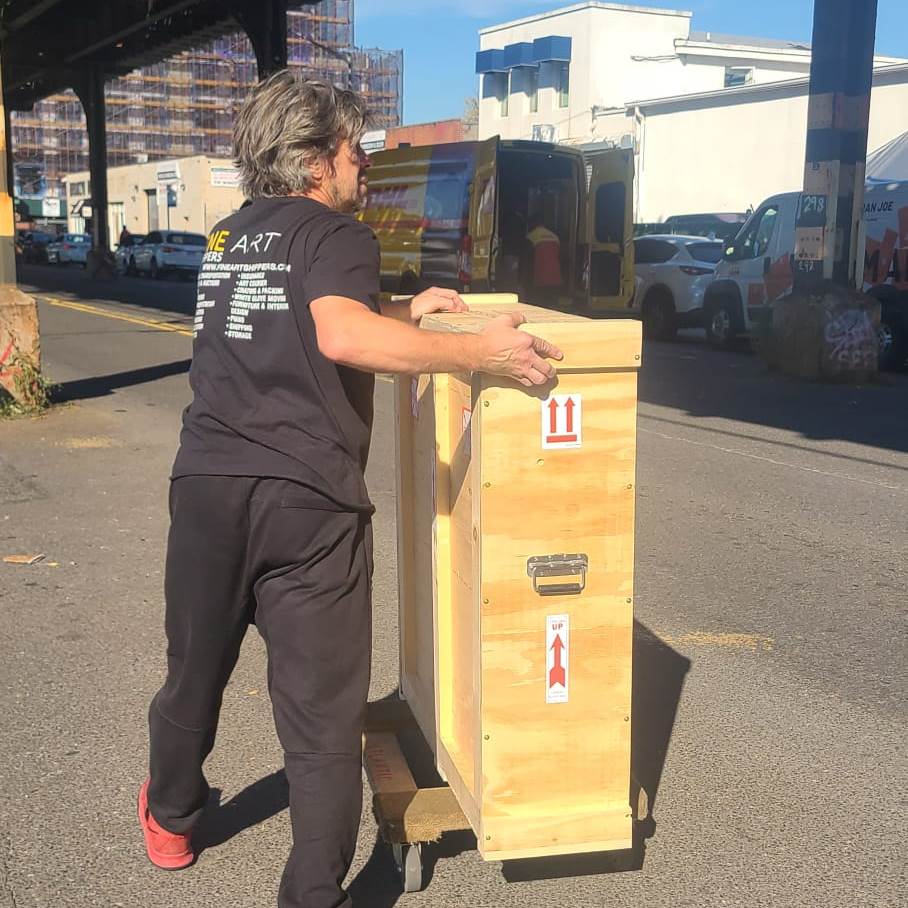 As soon as you decide to ship your artwork to some destination – domestic or international – the question of safe packaging comes to the fore. Obviously, using a customized wooden crate is a universal solution for top-level protection of any art object, be it a painting or a sculpture. Yet, fine art shipping crates are heavy and expensive in production. They will take more time and add to the costs of shipping considerably. So, it always makes sense to consider this option wisely and determine whether your shipment indeed requires this level of protection or if you can do perfectly well with soft packing.
What Types of Fine Art Shipping Crates Are There?
Let's first talk about the types of crates generally used in art shipping. Here are the main options to consider:
Museum crate is the safest and the most protected version of crates. It suits long-term storage and transportation because of advanced insulation that guarantees the object's protection.
Open-style crate is an additional security measure for soft-packed objects. It can be used with fine art, sculptures, and furniture.
Standard wooden crate is the classical option in the shipping industry. It's fully enclosed and sturdy, suitable for reuse.
Economy crate is a lighter and cheaper version of a crate that can be made within one day, suiting urgent deliveries.
When Should You Use a Crate?
While the variety of fine art shipping crates may look confusing and even intimidating for a non-experienced art owner, we'll try to make things easier for you. Crates are needed only in specific shipment cases, such as:
international shipping of fine art objects;
shipment of extra fragile and valuable artworks;
shipment of delicate odd-shaped items;
transportation by regular carriers.
When Are Crates Not Needed?
As you can see, fine art shipping crates are necessary as a safety precaution only in a small number of scenarios. In all other cases – which we will treat as standard shipment terms – soft packing will do for the fine art object, provided that it is transported by a special art shuttle operated by professional art handlers who can guarantee ultimate safety for your fine art even without the costly and heavy crates.
We assume full responsibility for the items we ship because we have created a safe, controlled environment in our trucks meant for fragile, delicate item transportation. Call us at (917) 658-5075 or send us an email inquiry to learn more about our shipping terms and procedures.