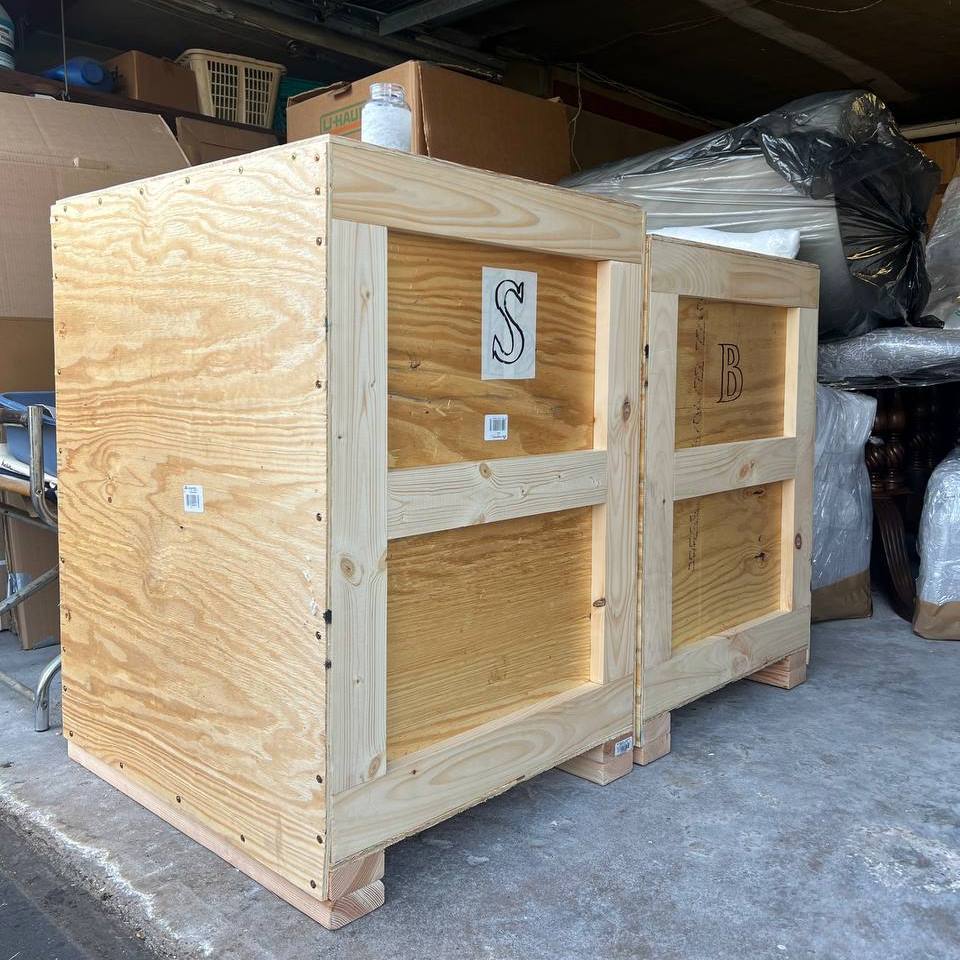 So, you have decided to ship your fragile piece of art. Let's say you've already chosen an appropriate company to handle this task (we sincerely hope, it is Fine Art Shippers). But how do you make the right choice among all those types of shipping crates? Aren't they all the same? In this short article, we answer the most frequently asked questions about fine art shipping crates.
Fine Art Shipping Crates: Top 3 Frequently Asked Questions 
1. How do I choose between the different types of fine art shipping crates? 
There are, at least, 5 types of fine art shipping crates that we use in our daily practice. The perfect choice of a crate depends on several conditions, mainly distance, mode of transportation, type of artwork, and its configuration. In a nutshell, bulky sculptures require completely different transportation conditions than oil paintings.
Our specialists analyze all these characteristics and advise the best option, be it a custom wooden case or a travel frame. It is also worth noting that not all works of art require a shipping crate; many of them can be transported soft-packed.
2. Can I use the same shipping crate for different pieces of art? 
Fine Art Shippers' standard wooden crates are designed for repeated use. Sounds quite eco-friendly, right? Our in-house workshop manufactures art shipping crates based on the artwork's measurements. We build crates from high-quality wood or plywood materials that properly protect the artwork from damage in any unforeseen conditions. 
3. Can I ship multiple pieces of art in one shipping crate? 
It depends on the artworks you are going to ship. For example, several paintings of the same size can be easily shipped all in one crate. However, some art pieces should be packed individually. This is especially true for large, heavy, and oddly shaped items. It is really better not to save on individual fine art shipping crates when transporting such pieces.
We hope that we have answered, at least, one of your questions about choosing a shipping crate. If you need more information, don't hesitate to contact our team. We will help you make the right decision based on the unique characteristics of your artwork.