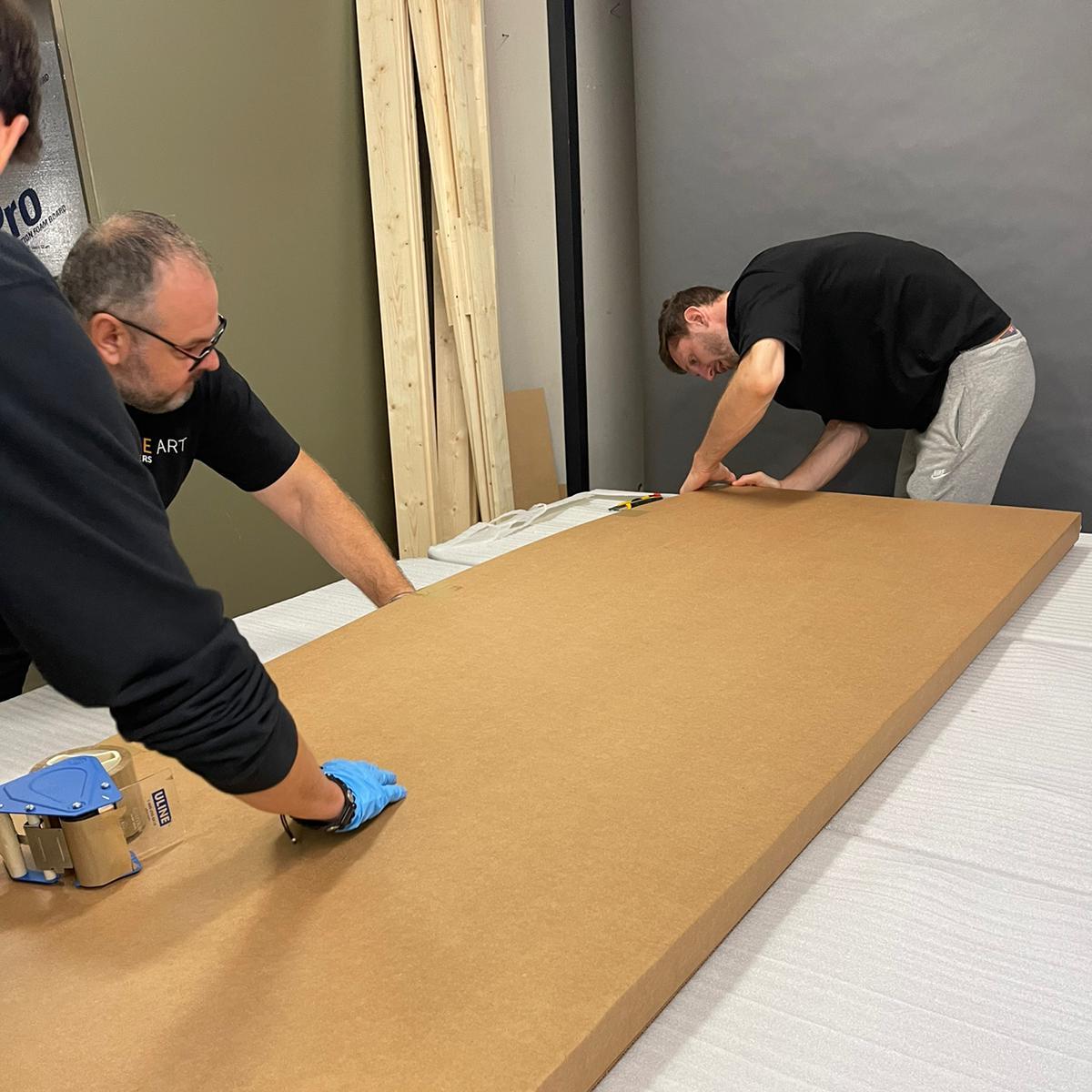 Have you ever wondered what it is like to work with professional fine art handlers? If, for one reason or another, you have never enlisted the help of an expert art logistics company, here are some things you can expect when collaborating with a fine art specialist.
Working With a Fine Art Specialist: Advantages and Benefits
Full-spectrum services
A fine art specialist is not only an art mover. A true expert in their field knows how to prepare artwork for transportation by choosing the correct packaging. Safely loading fragile pieces into a shipping truck and installing them using the right tools also take a great amount of experience. That is not to mention the soft skills, such as time management and communication, which help art handlers perform well at their job and provide the best-quality services possible. When working with a fine art handling expert, you can rest assured that you will have all your needs met.
Personalized approach
If you choose to work with a company specializing in fine art logistics, you need to be sure that your belongings are in safe hands. Each client deserves to have their issue approached with consideration and care. Fine art handlers are experts at finding individual, effective, and creative solutions to even the most complex problems. No matter how large or small your artwork collection is and where you need to ship it, you can rely on professionals to come up with a unique solution for any situation.
New perspective
When dealing with anything challenging for the first time, it is important to give yourself time to step back and evaluate your progress. To make your art transportation experience more efficient, getting a second opinion on your issue does not hurt. In fact, consulting an expert before making any major decisions will save you a lot of energy and resources in the long run. Gaining a new perspective on your situation is an invaluable gift you can receive from professional art handlers. Are you unsure which shipping method to choose or how to pack a particularly fragile item? A fine art handling professional can provide you with solutions you did not realize existed.
Now that you know the many advantages of working with a fine art specialist, what is stopping you from trying it out for yourself? Free yourself from the stress of fine art logistics planning and enlist professional help as soon as possible.