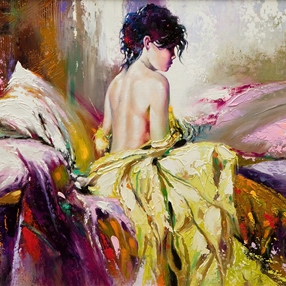 When it comes to shipping fine art, no matter across the country or internationally, you have two options: you can do everything yourself, or you can hire a reliable company to handle this task for you. While the first option will save you some money, the second will save your precious collection. Which is better? Obviously, to hire experienced art movers able to ship fine art safely and securely is always a wise decision, especially if you are a lucky owner of truly valuable works of art.
Fine Art Shippers offers a complete range of fine art shipping and logistics services tailored to meet the highest gallery and museum standards in the world. This simply means that your treasured collection is in safe hands with our experienced team of art shippers. Moreover, you can entrust us to ship fine art of any kind, from a single painting or sculpture to the entire art installation. We are proficient in handling large and bulky items like furniture and pianos, as well as we are proficient in handling small and delicate works of art. Still not sure why hire Fine Art Shippers to ship fine art? Here are five more reasons for that!
1. You can save money in the long run.
Even though professional fine art shipping services are not free, you will lose a lot more if something happens to your collection due to improper handling.
2. Your possessions are insured with Fine Art Shippers.
We ship fine art professionally, meaning that we take care of appropriate insurance for every transported item. Your possessions are fully protected with Fine Art Shippers!
3. Our team has all the required equipment.
From special moving equipment and tools to the right-size moving truck, we are prepared for any fine art moving job, big or small.
4. Your artworks will be packed in a proper way.
We not only ship fine art; we also provide all the necessary art packing and crating services needed for the utmost protection of art in transit.
5. You won't end up in the hospital.
Shipping pianos, antique furniture, and other large and heavy items requires special training and practice. So if you do not want to end up in the hospital, to hire Fine Art Shippers is a smart solution.
Now that you know why it is always better to hire Fine Art Shippers than trying to do everything on your own, contact us without hesitation! We will ship fine art for you in the safest and most cost-effective way possible!