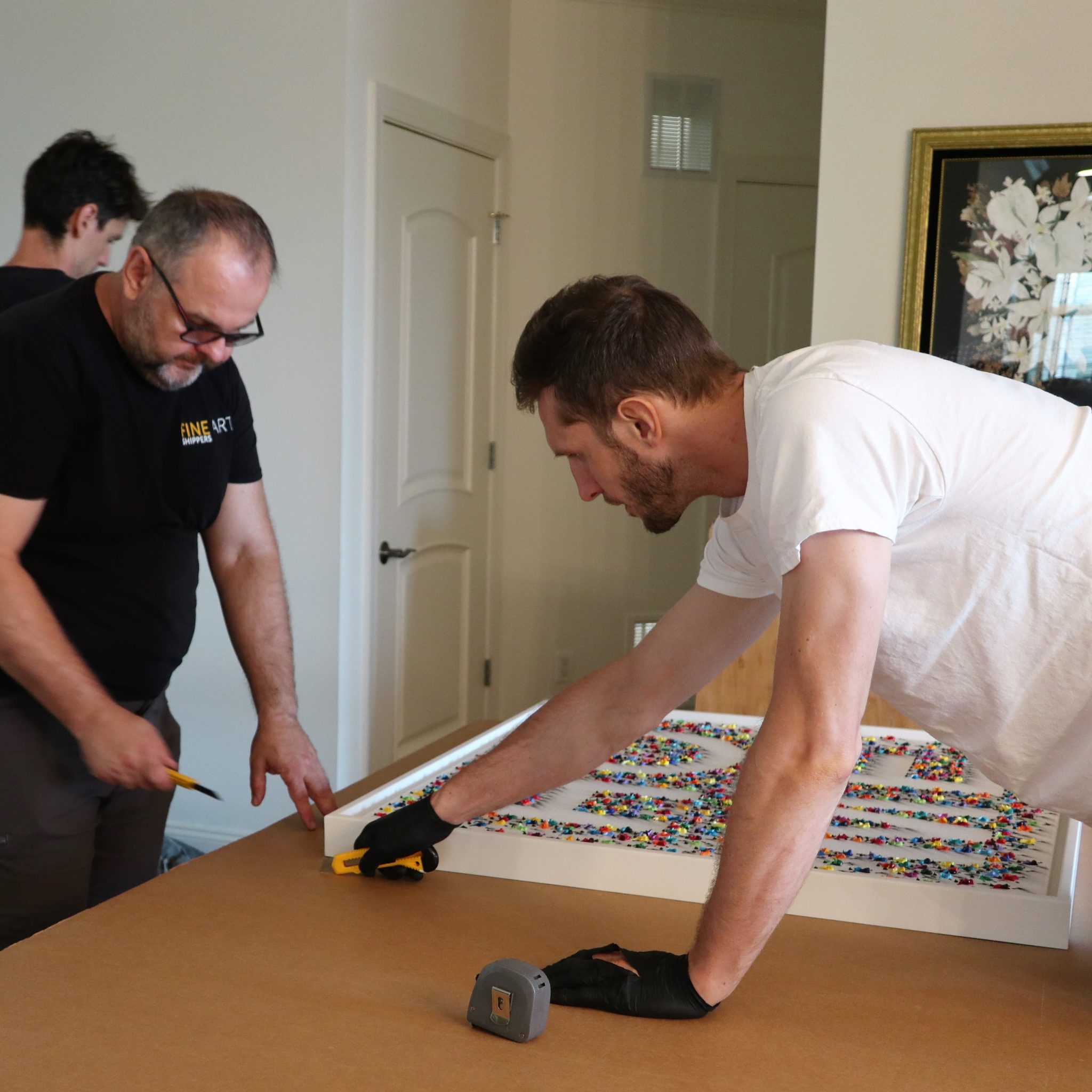 Fine art needs to travel long distances several times a year, if not more often, as it's often displayed at fairs, exhibitions, and international events where art connoisseurs meet to enjoy the show. That's why onsite packing services for delicate fine art pieces are in high demand, with professional art handlers caring for the displayed objects before and after the art event. Let's clarify who uses this service, why it's a wise solution for art owners and galleries, and how it is organized in compliance with industry rules and safety standards.
Importance of Onsite Packing Services
Why use the onsite packing feature if you can deliver your property to the shipping company's office on your own? In most cases, this decision will be a wise investment in your fine art objects' intactness and comprehensive protection. Anything can happen on a bumpy road, even if your shipping company is located around the corner. Besides, unpacked works of art may suffer damage as a result of brief sunlight exposure. Therefore, full packaging of artwork at your location – be it your house, gallery, or office – is a standard safety measure for safe shipping.
Who May Need the Service?
When do art owners need onsite packing for their fine art belongings? All works of art should be thoroughly packaged:
before transfer to storage of any duration;
when being prepared for transportation to the new owner;
when getting ready for transit to an art fair or exhibition.
As you can see, there are many situations in which fine art should be either packaged for storage or prepared for transportation. Whoever handles your art's shipping, the objects' surfaces and corners should be thoroughly protected from damage or fracture. The entire object should be covered with art plastic or non-adhesive paper wrap (glassine paper or archival tissue paper) to avoid dust and moisture affecting the artwork.
Delegate This Gentle Task to Fine Art Shippers
Once you've decided to ship your artwork, it's important that onsite packing is performed by professionals who know all the principles of safe art handling. Fine Art Shippers is ready to complete this task for you, packaging all types of art objects in your location and ensuring safe transportation to any distance. Our art handlers have the full toolkit of professional materials and instruments for art packing. Talk to us today to discuss the shipping and packing terms; we'll handle your art with the due care and professionalism it deserves.