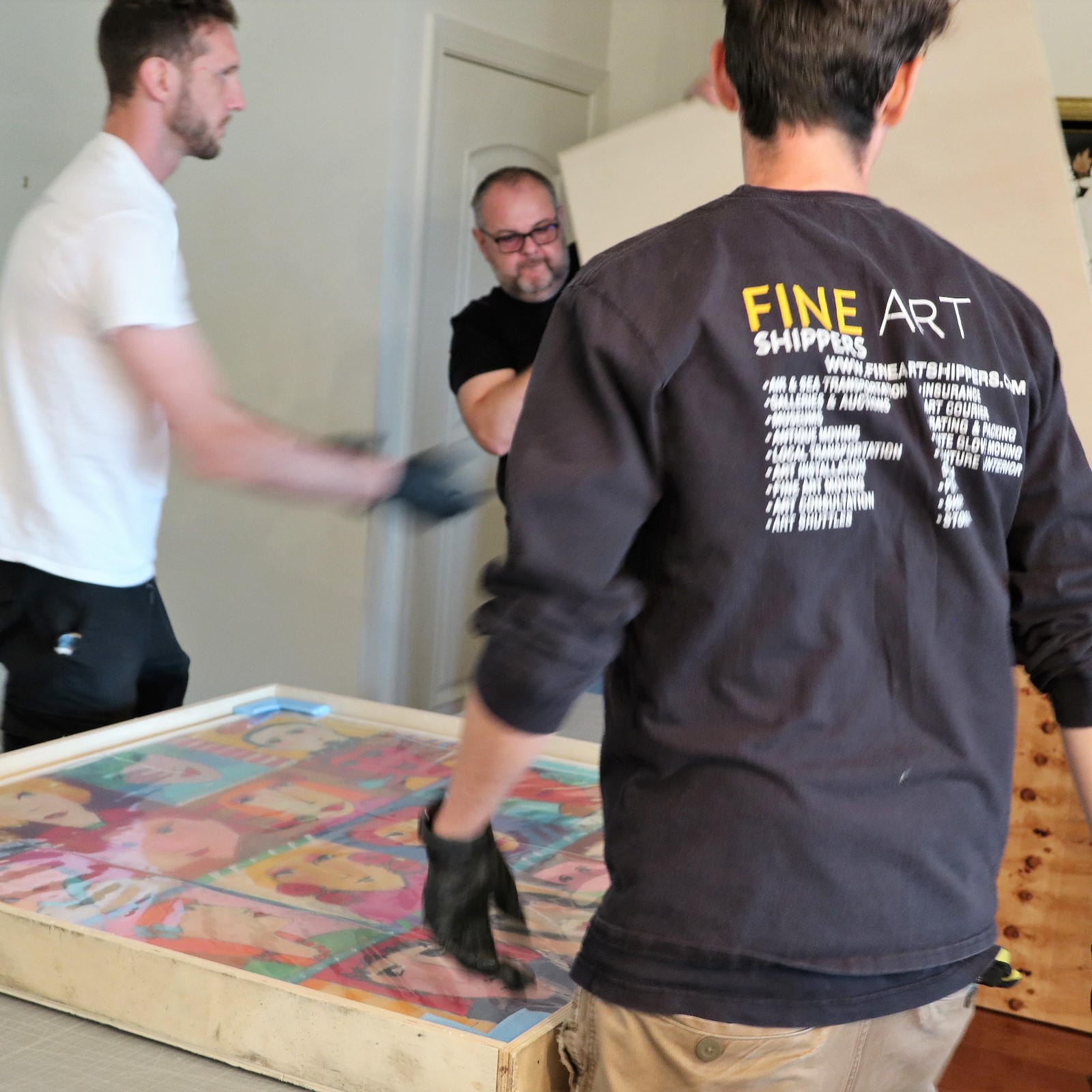 Who are the people making sure an art show goes successfully? First of all, they are artists who provide their artworks for the exhibition, and art curators and managers who organize those exhibitions. But how do works of art make their way from an artist's studio to the site of the event and back? This is where we, professional art handlers, come in. Fine Art Shippers provides expert onsite packing and crating services to those who want to ensure the utmost safety of their valuables in transit. 
Fine Art Shippers Provides Onsite Packing and Crating Services
Fine art moving companies play an essential role in the organization of any art event. It is their job to safely and efficiently transport works of art and antiques from point A to point B, so the success of an art show or auction largely depends on them. But before any item is loaded into a truck and relocated, it has to be sufficiently protected. Art handlers are experts in finding perfect packing solutions for any item, no matter its size, weight, and the material it is made from.
Some works of art and antiques are so delicate that they should not be touched or moved too often to prevent the risk of damage. This is why onsite packing services are an absolute necessity when handling fragile pieces. Fine Art Shippers will come to your location and perform onsite packing of your valuables without compromising their safety. We will bring all of our materials and equipment with us, so there is no need for you to worry about spending money on non-essential supplies. Our highly skilled art packing team will find a personalized approach to every single one of your precious items.
Apart from regular onsite packing services, we can also build an art shipping crate right at your location. All we need from you is enough space for us to construct a custom wooden crate from scratch. Art shipping crates are a great solution for heavy, large, expensive, or delicate objects that require additional security, making them popular among museums and galleries that we work with. We can build a crate for all kinds of items, from glass sculptures to large paintings.
Are you looking for a reliable and cost-efficient packing and crating solution? Contact Fine Art Shippers to find out how you can benefit from bespoke fine art services.