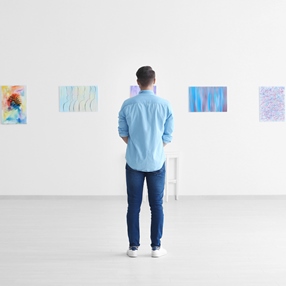 Whether you are an artist, a dealer, a gallery owner, or a collector, chances are that at some point in your life or career, you will have to turn to storing your precious possessions with a storage company. So the question is, how to choose the right storage for art in New York City, London, or elsewhere? The first thing that usually comes to mind in such a situation is a self-storage unit. However, let's not forget that art and antiques require special storage conditions and, therefore, should be stored in only specially equipped facilities. The good news is that you have plenty of options to choose from, and many of them are pretty affordable.
At Fine Art Shippers, we ship fine art and antiques for galleries, auction houses, dealers, collectors, and artists on a daily basis. Moreover, we operate not only across the United States but also internationally, which is impossible without providing fine art storage services, both long-term and short-term. It is needless to say that our storage facilities are equipped with modern climate control and security systems to ensure that our clients' possessions are all properly protected and stored in the right conditions. Why is it so important? Let's look at several reasons why you should always choose climate-controlled storage for art!
5 reasons to choose climate-controlled storage for art
Protection from the damaging effects of extreme temperatures
Protection from moisture and drastic changes in humidity
Protection from insects, dust, and debris
Better air quality due to its continuous circulation
Added peace of mind
Climate-controlled storage for art is indeed a great option if you want to protect your valuables from cracking, splitting, warping, and other types of damage. This is especially true for antique wood furniture, musical instruments, vintage books, porcelain, oil paintings, and other delicate and fragile items that require special storage conditions. You can certainly organize proper storage for art in your home, but it is much better to entrust this job to a professional company.
Fine Art Shippers offers safe and secure art storage options in the majority of US cities and abroad, so feel free to contact our team if you need any help or advice. Besides, whether it comes to temporary or long-term storage for art, all our services are available at very reasonable prices to meet any budget. Just tell us about your problem, and we will solve it in the most cost-effective way possible!