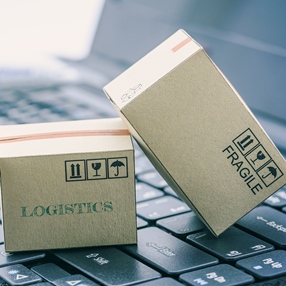 Whether you are an artist who needs to ship fine art to another country or an art business professional operating worldwide, international shipping can present a whole number of great opportunities for you. However, it may also be very stressful and daunting, especially if you have no experience in crating and freighting. Add to this various regulations, rules, and paperwork, and the process of shipping art overseas will become even more challenging. Luckily, you can always order freight forwarding services and entrust this job to professionals who can solve any logistics problem quickly and efficiently.
Fine Art Shippers also provides freight forwarding services, making the entire process of transporting art, antiques, or any other items as easy and hassle-free for our clients as possible. Moreover, all our services are very competitively priced, which can be easily verified thanks to our free shipping quotes you can request right from this website. We value our clients and take care of their needs, so you can rely on our team to ship your valuables to any destination in the world even if you have a limited budget.
Freight forwarding services
At Fine Art Shippers, we provide our clients with a whole range of international shipping and freight forwarding services that include:
picking up cargo from any location;
preparation of all export/import and shipping documents;
professional packing and custom crating;
warehousing and storage services in climate-controlled facilities;
cargo and freight insurance;
booking air and sea cargo space;
freight consolidation and containerization.
This list is certainly not exhaustive as our freight forwarding services are always tailored to the client's needs and requirements, which makes Fine Art Shippers one of the best freight forwarders in the United States.
It is also worth noting that Fine Art Shippers has established relationships with many reputable carriers, from ocean liners and air freighters to trucking companies and rail freighters. This means that we can organize the shipment of your cargo to anywhere in the world, using the most appropriate and cost-effective mode of transport to meet your needs. We can also combine several modes to provide you with a more efficient way of transportation if necessary.
Fine Art Shippers is proud to offer high-quality freight forwarding services to businesses and individuals from around the world! Please feel free to contact our team, if you have any questions regarding our work and offerings!