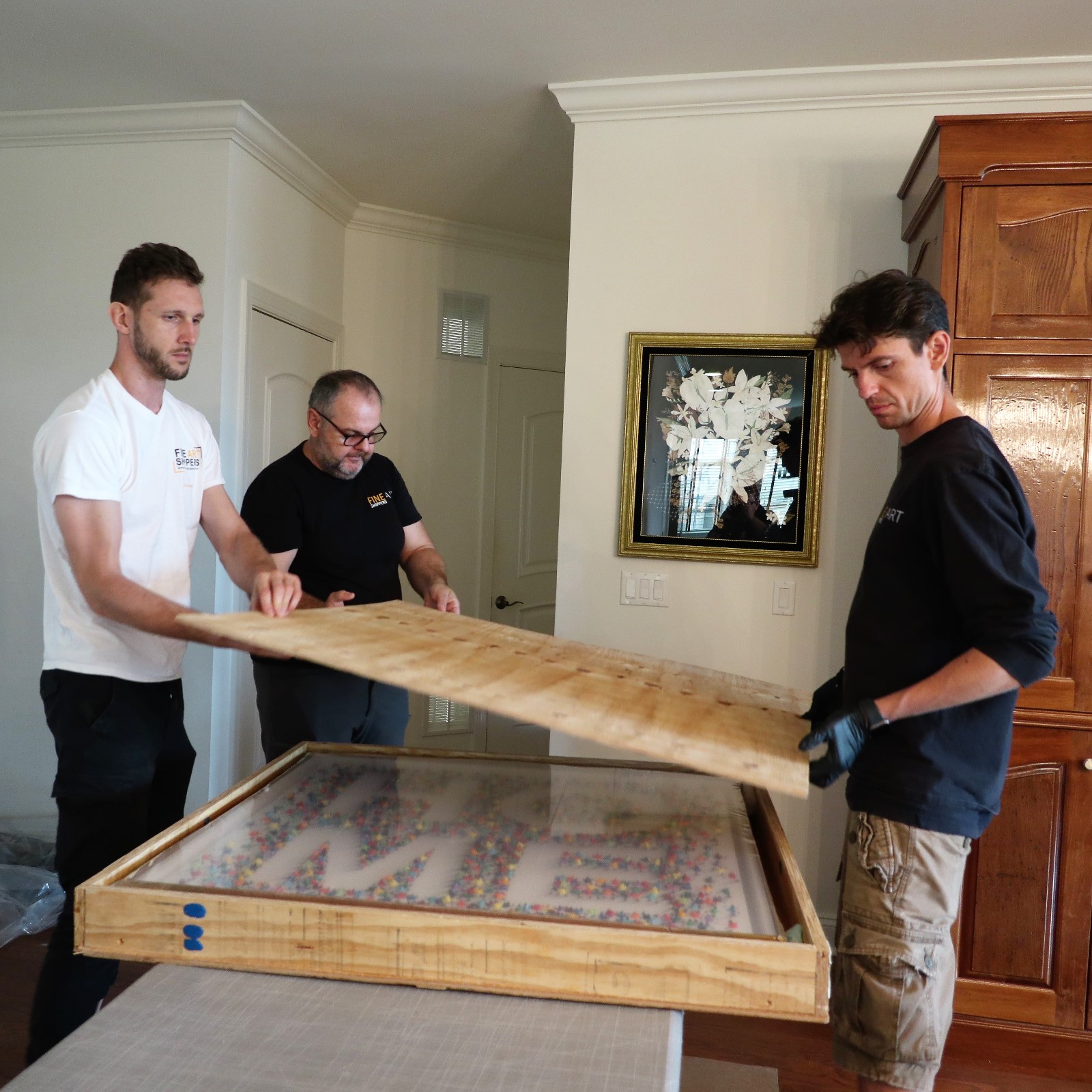 It is not a secret that to be a true expert at something, you must be constantly growing and learning. Fine Art Shippers is proud to say that our art handlers are always honing their skills and looking for ways to expand their professional horizons. To be a great art handler, one needs to excel at the art of packing, crating, and installation, among many other things. But what about skills that do not appear practical at first but are just as important? Let's look at some skills that we believe are essential for professional art shippers.
What Skills Do Art Shippers Need to Provide Professional Services?
Time management
Being smart with your time is crucial to being successful at any job, but this especially applies to art shippers. Art transportation is often time-sensitive. Art handlers work with museums, galleries, art fairs, and auction houses, which often have strict requirements and time demands. If artwork arrives late, curators will not have enough time to prepare for a show properly.
Communication
A big part of art handling is, unsurprisingly, communicating with clients. Effective communication skills are crucial to earning the trust of customers and building long-lasting relationships with them. Since Fine Art Shippers' art handlers often travel all over the country, they get to meet all kinds of amazing people, be they art collectors, artists, or gallery owners. Many of them become our close friends and partners. However, none of this would be possible without honest communication. Talking to clients openly about our strengths and limitations and attentively listening to their needs help us provide the best quality services.
Problem-solving
Seasoned art shippers know that anything can happen during the transportation, so they need to be agile and quick on their feet. In case something goes wrong during the transportation process, art handlers must be ready to do what is necessary to mitigate the issue and ensure that the safety of their client's valuables is not at risk.
In short, maintaining a perfect balance between hard and soft skills is a major stepping stone in achieving the best customer experience possible. If you see that the art handlers meet these requirements, you can be sure you have found a reliable service provider.