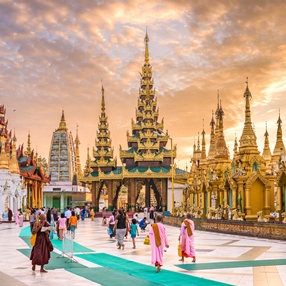 What crosses your mind when you hear the name Myanmar, formerly called Burma? Most of us see a rogue state under an oppressive military junta. Others see a poor state that has nothing to do with any meaningful that could prompt them to ship anything from the US to there. However, times are changing and the doors are opening for trade to take place and that is why we are here to help you start shipping to Myanmar. But how can our fine art shippers help you? Find answers in the remaining sections of our post.
Paintings
Do you have art paintings you want to ship to your friends, family, of customers in Myanmar? If you do, then you should not worry since we are here to help you do that just in time. Moreover, you can count on our affordable rates to allow you spread your wings in this emerging Asian economy.
Furniture
If you are also looking to ship furniture to this Asian republic, then you should talk to us. We are specialists in shipping furniture to different destinations across the US and the world over. Therefore, shipping to Myanmar is just an addition to the network of destinations we cover.
Sculptures
As an art shipping company, sculptures are some of the items you can depend on us to help you ship to Burma. We undertake all types of sculptors made from different materials. Also, our team of shippers is ready and qualified to help you ship your sculptors to this Asian republic. Irrespective of the size of your sculptures, you can count on us to ship them to Burma.
Antiques
Do you have precious antiques you want to transport to Myanmar? If you do, talk to us to help you facilitate your air or sea transportation process.
Instruments
For those intending to ship musical instruments to Myanmar, there is no need to worry. You just need to talk to our dedicated team to get the best of our services and facilitate your process of shipping to Myanmar. If you have a piano, keyboard, or guitar, you need to look no further than what we have to offer.
What would you like to ship to Myanmar? Whatever your shipping needs are, you can count on our shipping services to get you there. We believe what we have shared here will help you make the right decision whenever you need to ship to Myanmar.