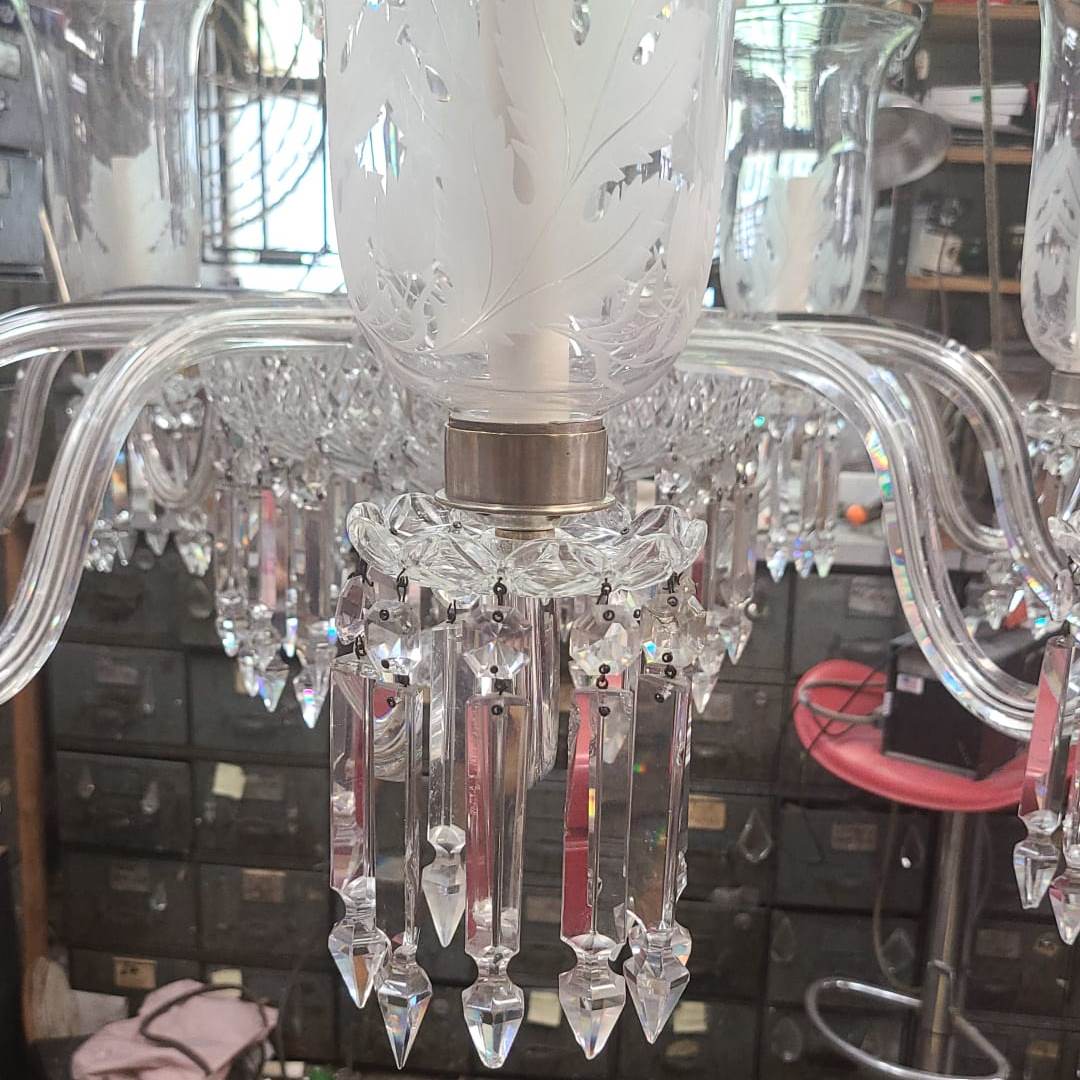 If you have ever shipped delicate glass items, you know how challenging this process can be. Even small pieces of decorative glass art and glassware are often pretty hard to pack and ship in a proper way so that everything arrives at the destination without a scratch. But what if you need to ship larger items like glass and crystal chandeliers? Well, the task becomes even more complicated. Not only are chandeliers very fragile, but they also consist of many parts that can be easily damaged or lost in transit and thus require special care and attention to detail. So what is the best way to ship glass and crystal chandeliers? The answer is obvious: you need to hire an experienced team of shippers specializing in the relocation of delicate and fragile items.
The Best Way to Ship Glass & Crystal Chandeliers
If you are looking for the best way to ship glass and crystal chandeliers, Fine Art Shippers is the company you need. Over the last 25 years, we have shipped numerous chandeliers of different shapes and sizes and know how to pack and ship these delicate lighting fixtures safely.
Depending on the destination, as well as the type and size of your chandelier, we can make an open wooden crate that perfectly fits the item, or we can disassemble your chandelier and pack each piece separately. Both ways are good, and both of them can be applied when shipping chandeliers. In the photos below, you can see an example of how to pack a chandelier that has been disassembled for shipping.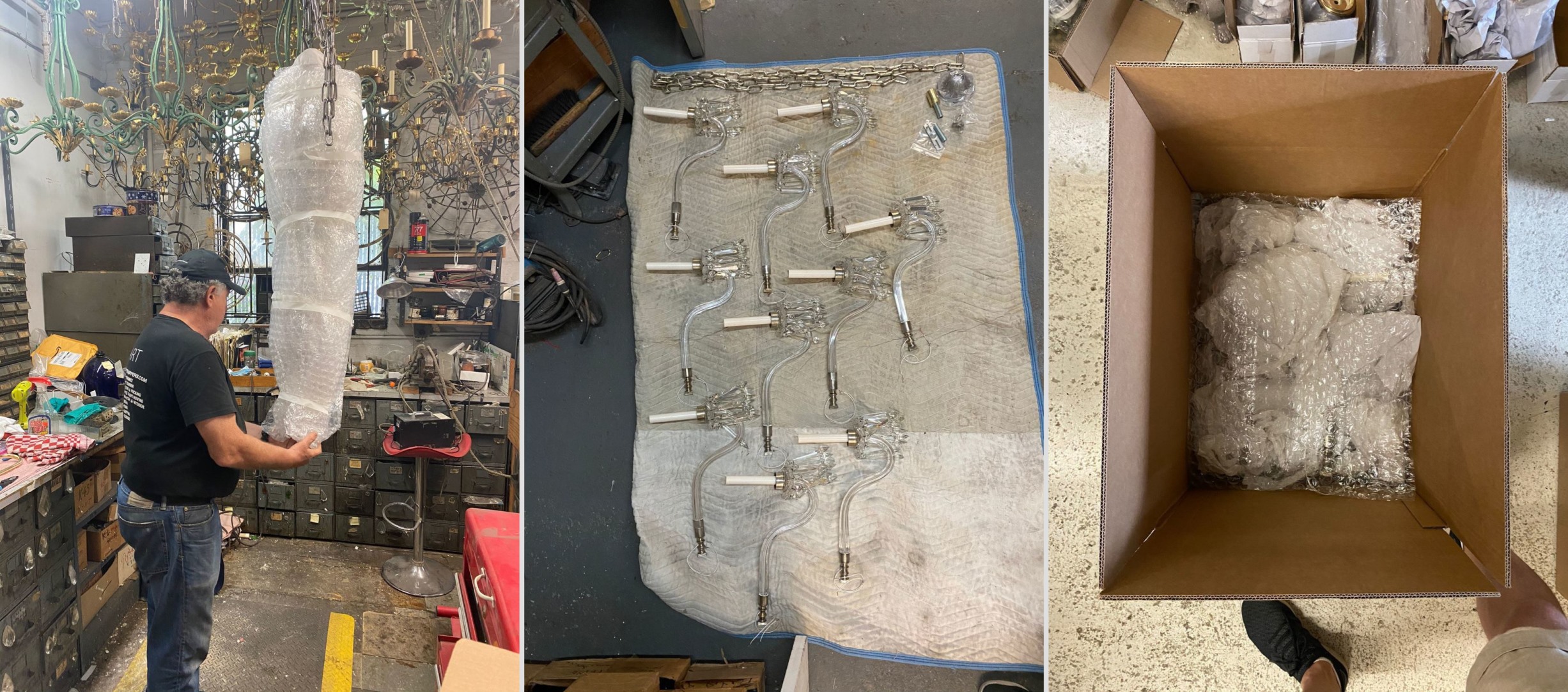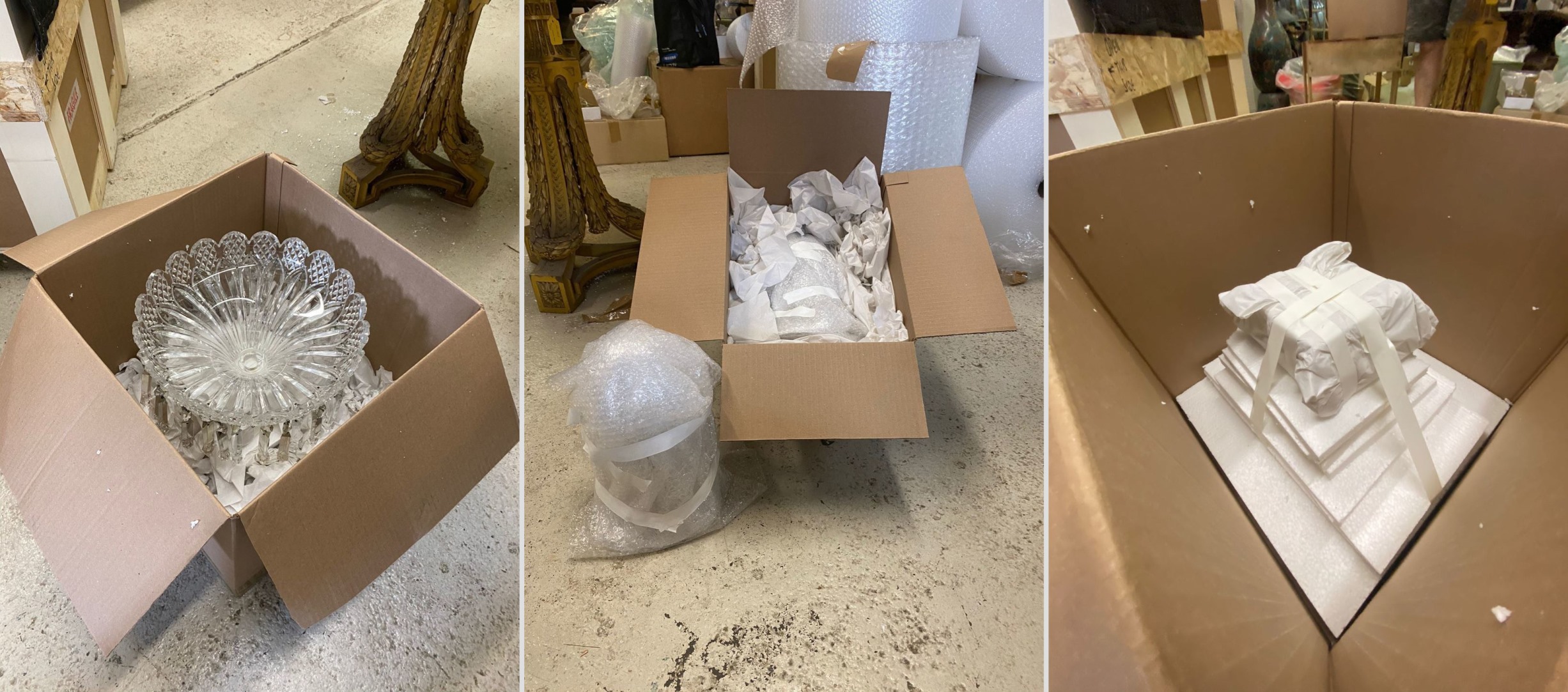 Whether locally or over a long distance, the best way to ship glass and crystal chandeliers is to entrust this job to a professional shipping company like Fine Art Shippers. Feel free to contact us today to know how we can help you!