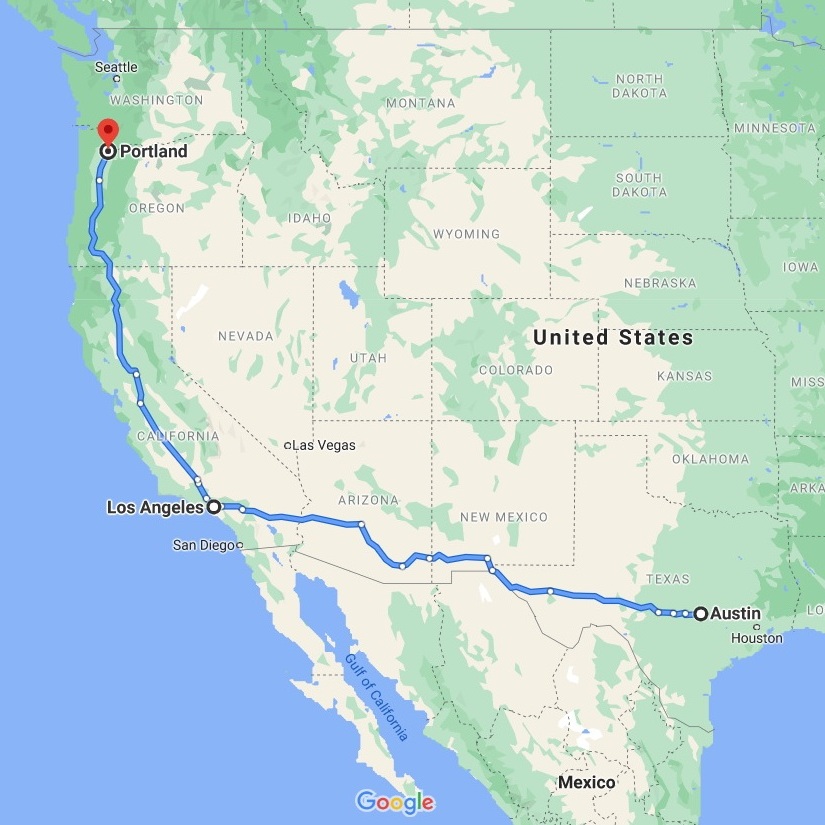 Fine Art Shippers is happy to announce that this week, we will have another cross-country art shuttle going from Texas to California and Oregon. It is one of our regular art shuttles, which will visit Los Angeles, Sacramento, and Portland, delivering artworks to private collectors and all sorts of art businesses. We can pick up art from Austin, Dallas, and other Texas cities in the next few days, so feel free to request a shipping quote as soon as possible. The shuttle is scheduled for April 22, but since the departure date is subject to change, it is better that you contact our team in advance.
West Coast Art Shuttles: Austin – Los Angeles – Portland
Fine Art Shippers has a wide network of art shuttles covering the United States. We are based in New York and go from the East Coast to almost all parts of the country. Miami, Atlanta, Dallas, Albuquerque, San Francisco, Denver, Chicago, Kansas City, and Cleveland are just some of the cities that we visit regularly. This time, our art shuttle will deliver fine art from Texas to different locations on the West Coast, with major stops in Los Angeles, Sacramento, and Portland.
On April 21-22, our team will be picking up art from different cities in Texas, including Dallas, Houston, and Austin, and then will head to California. The shuttle will stay in the Los Angeles area for several days to pick up and deliver art across the City of Angels and suburbs. After leaving Los Angeles, we will go to Sacramento and finally to Portland.
It is also important to note that from Portland, our shuttle will go back to the East Coast, meaning that we can help deliver your artworks from California and Oregon to New York. Stops in other states on our way to New York can be made on demand.
If you are interested in our consolidated cross-country art shuttles, please feel free to contact Fine Art Shippers for details. We guarantee the safe and secure delivery of your precious art!