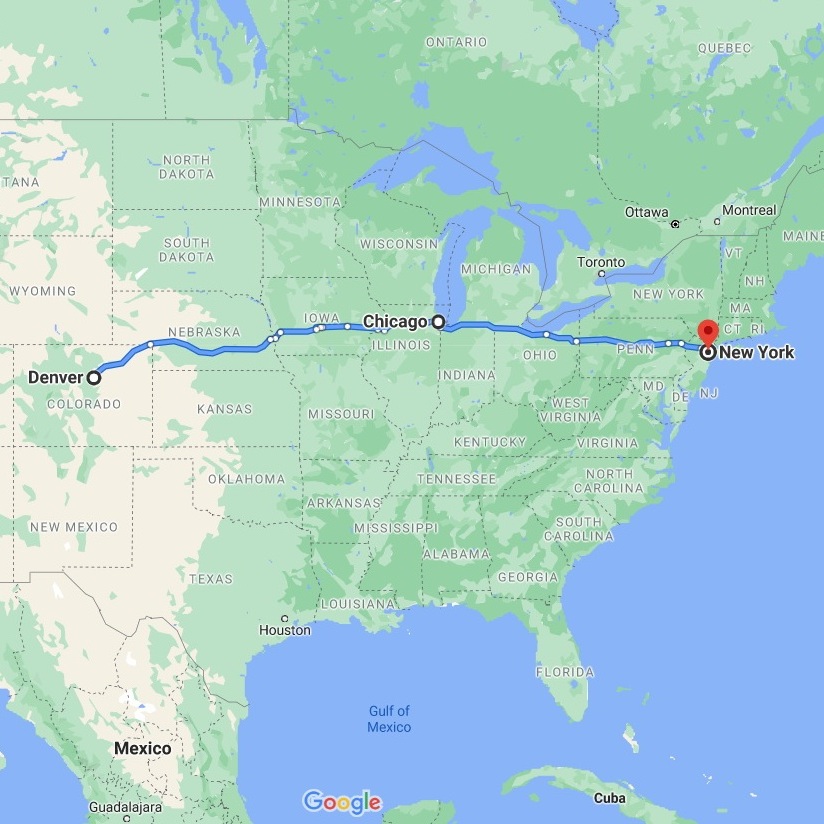 For everyone who needs to ship fine art from Colorado to the East Coast this week, do not miss our upcoming art shuttle Denver – New York, which is scheduled for April 2. The shuttle will go through Chicago, Illinois where we will also have a stop for art pick-ups and deliveries.
Whether you are a gallery owner, artist, museum representative, antique dealer, or private art collector, we can come to your place in Denver or Chicago, carefully pack and crate your artworks, and deliver them to New York with care and professionalism. We can ship art and antiques of any kind, so please do not hesitate to request a free shipping quote if you need expert art logistics help.
Art shuttle Denver – Chicago – New York
Our art shuttle Denver – Chicago – New York is part of a cross-country art shuttle that is now in California. The truck will leave San Francisco on March 31 and is expected to be in Denver on April 1. However, keep in mind that the dates are subject to change, so it is highly recommended that you contact our team in advance to clarify all the details.
After we make art deliveries and pick up artworks from our clients in Denver, we will head to Chicago. We can also make stops along the route, including in Omaha and Iowa City, if required. Our art shuttle Denver – New York will stay in Chicago for two days and then will head to the East Coast of the United States. Stops in Toledo, Cleveland, and Pittsburgh are also possible.
When shipping fine art across the country, we pay special attention to the artworks' protection in transit. All of the items are handled with care and secured carefully in our truck to ensure that every single piece arrives at the destination intact. Whether you are shipping paintings or vintage glass, you can be sure that your treasures are in safe hands throughout the entire transportation process.