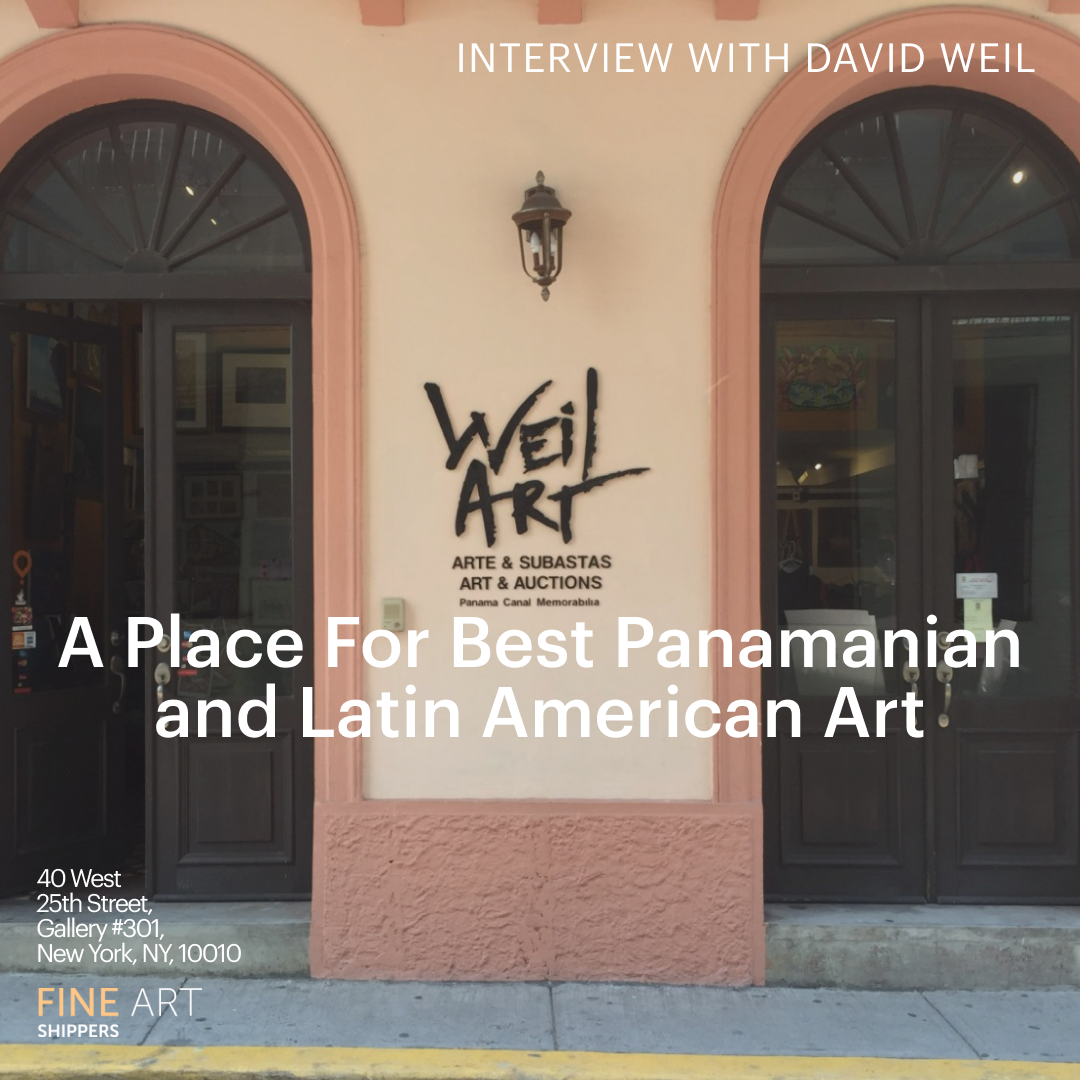 Panama is a small but extremely colorful and vibrant country where art lovers can discover genuine treasures. Fine Art Shippers sat down with our long-time friend David Weil, co-owner of the Weil Art Gallery in Panama City, who shared an exciting story of the family business with us.
Weil Art: A Place for Best Panamanian and Latin American Art
Weil Art was founded by your father, Carlos Weil. Could you tell us a little about how the gallery started?
David Weil: My father, Carlos Weil, was born in Brazil, raised in Switzerland, and worked in the United States for a few years. During his travels to Nicaragua, he met my mother. Back in the 1970s, he began the art business by selling Nicaraguan art but later expanded to include pieces from all over Latin America.
The original gallery that my parents established together in Panama City in 1990 was called Bernheim Gallery, which is my mother's second last name. After they divorced—when I was 13 years old—my father created Weil Art Gallery. This happened around 2002. As for me, I became actively involved with the gallery in 2013 when I returned from college.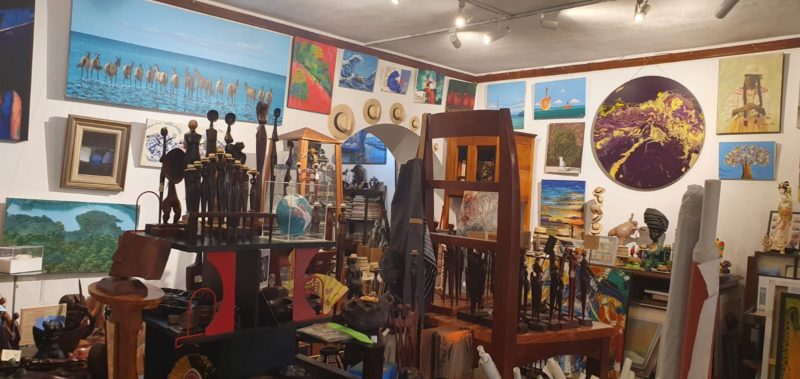 I guess your childhood was filled with fascinating discoveries. How was it growing up in a family where art was both a passion and a business?
Growing up, I was always surrounded by art, spending a lot of time in the gallery, visiting museums, and meeting artists. This was an enriching experience. As a young child, I wasn't fully able to appreciate it and preferred typical childish activities like playing soccer and hanging out with friends. But, of course, the environment greatly impacted my mind and soul, shaping my perspective of the world.
It was in my early teenage years that I began to truly value art. As I grew older, I deepened my understanding of it, developing my personal taste. It was quite a journey.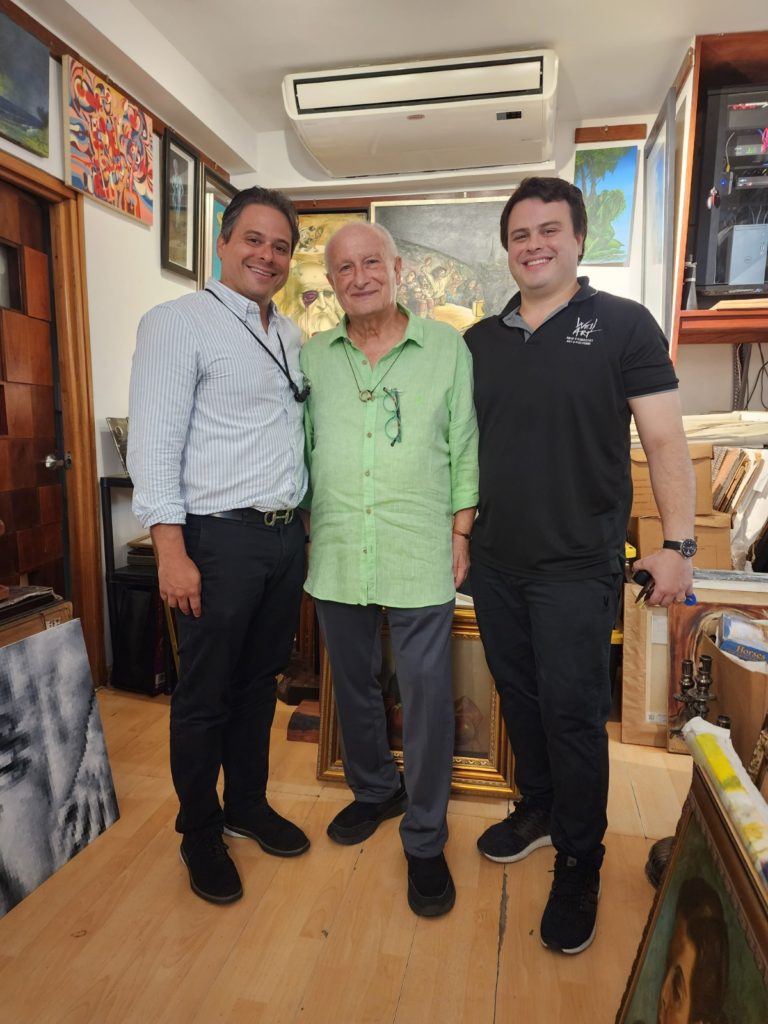 What training did you obtain? Was it related to art?
I attended Penn State University, where I specialized in hotel, restaurant, and institutional management. I did take a couple of classes in art history, but it wasn't my primary focus.
After college, my initial plan was to open a restaurant in Panama. However, my father needed assistance with his gallery in Casco Antiguo, Panama City's historic district. That's when I began working full-time with him. Soon after, we opened a third gallery location in the city (this location was closed in 2015; it was also an exhibition space), and just this past December, we launched another one. Our previous locations had limited space, so it was impossible to organize exhibitions there. The newest gallery is intended exactly for this purpose.
I'm curious to learn more about your oldest gallery. It should be very special for your family and business.
It is very special. It's literally packed with art. I don't want to change the concept because visitors love coming here. Even if they've been here three times in a single month, they always find new art pieces with each visit. When walking around, you get lost among all these pieces, and suddenly, something catches your eye, and you fall in love with it, and just want to buy it.
Weil Art specializes in Panamanian art, including indigenous crafts. Can you elaborate on the concept of the gallery?
Our main focus is on Panamanian art, although we also feature art from all other Latin American countries. Around 70% of the artists we represent are Panamanian, but we also have talented artists from Europe, Asia, and other parts of the world. We work with various mediums, including paintings, sculptures, photographs, and handicrafts.
For our handicrafts, we collaborate with skilled indigenous artisans who work with wood. They draw inspiration from nature and their daily lives, but we also contribute our ideas. For instance, we have a series of sculptures called "The Guardians," inspired by African figures. It was our idea we suggested to the artists, and they developed it in their signature technique.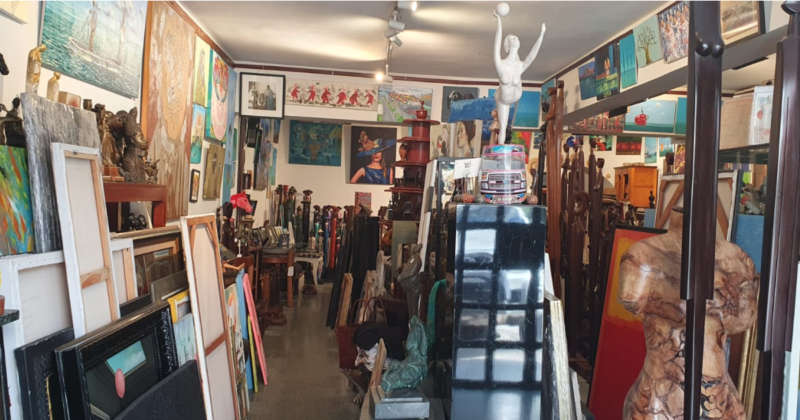 We are proud to call ourselves a "mother gallery": we support upcoming artists and recent graduates by giving them opportunities to gain recognition in the art world. It is an extremely rewarding experience to see their talent grow through collaboration with us.
In addition to paintings, sculptures, and handicrafts, we are known for the memorabilia related to the history of Panama and the Panama Canal through its documents, books, maps, and general historical objects.
What is the most exciting part of your gallery job?
The most enjoyable part of my job is meeting new people and seeing their reactions to the art we offer. It's so rewarding and gratifying. This makes every day different and very special. We also do a lot of historical research and publish books. For example, my father recently compiled a collection of Panamanian political cartoons. So working with art is fun, I love it!
Interview by Inna Logunova 
Photo courtesy of Weil Art Gallery