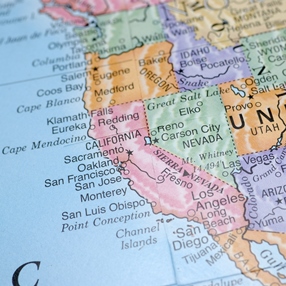 Fine Art Shippers is one of the best New York-based art shipping companies providing a full range of art handling and transportation services professionally. Moreover, we can ship fine art and antiques from the Tri-State Area to any destination across the United States and worldwide. However, this all would not be possible without our reliable partners in London, Moscow, Berlin, Hong Kong, and other cities, who are quite simply the best in the international art logistics business. Along with that, since Fine Art Shippers is a fast growing service provider, we are in constant search for experienced art shipping companies to carry out our clients' needs. In particular, we are now looking for professional art shipping companies based on the West Coast of the United States to form a strategic alliance that will be beneficial for both parties.
Fine Art Shippers works with many galleries, auction houses, artists, dealers, and collectors on the East Coast where we cover every single state, providing our clients with comprehensive art packing and shipping services on an ongoing basis. However, we often need to ship fine art and antiques from the West Coast to New York, Miami, Boston, Philadelphia, and other cities, which makes it a necessity to partner with reliable art shipping companies based in California, Oregon, and Washington. What exactly are we looking for?
It goes without saying that we are looking for art shipping companies experienced in handling and transporting fine art and antiques over a long distance. Besides, since Fine Art Shippers works with many auction houses and galleries, we need a partner able to pick up various valuable and fragile items from different locations on the West Coast, properly pack and crate them, and finally ship them to the East Coast. What is no less important, we are looking for art shippers who love art in all its many forms and share the same core values as we do. This particularly applies to reliability, honesty, creativity, efficiency, and commitment to sustainable art shipping.
If you represent a professional art shipping company on the West Coast of the United States and want to have a trustworthy partner on the East Coast, please feel free to contact Fine Art Shippers! We would be happy to discuss our possible collaboration and how we can make the entire process of fine art transportation more convenient and beneficial to our clients!